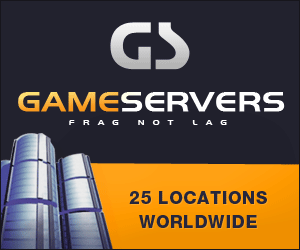 Washington Times
September 30, 2008
Pg. 13
Rips lack of strategy to face foreign threats

By Bill Gertz, The Washington Times
U.S. government efforts to counter foreign spies remains fragmented and weak, despite a series of highly damaging spy cases, said a report made public Monday by a former high-ranking counterintelligence official.
Michelle Van Cleave, the former U.S. national counterintelligence executive, stated in the report that the FBI, CIA and other federal counterspy units lack both a needed focus and strategy for thwarting the growing foreign intelligence threat.
"Our counterintelligence capabilities are in decay. Instead of leadership and strategic coherence, the [director of national intelligence's] office has given us more bureaucracy," Miss Van Cleave said in an interview.
"Hostile intelligence activities are a national security challenge of the first order," Miss Van Cleave said. "The new administration will need to go back to first principles and be willing to make some major changes, in order to build a genuine strategic counterintelligence capability for the United States."
Richard Willing, chief spokesman for retired Adm. Michael McConnell, the U.S. director of national intelligence (DNI), said the office was studying the report and had no immediate comment.
Release of the report follows a recent letter to Congress from former FBI agent Terry D. Turchie, a counterintelligence official posted to an Energy Department nuclear weapons laboratory, warning of "potentially catastrophic consequences" as the result of a downgrading of counterintelligence at the Lawrence Livermore National Laboratory.
Reforms that focused on intelligence rather than counterintelligence "opened the way for major security breaches involving [Department of Energy] installations and personnel in the future," said the Sept. 1 letter to Rep. John D. Dingell, Michigan Democrat and chairman of the House Committee on Energy and Commerce.
The 88-page report was authored by Miss Van Cleave for the private Project on National Security Reform, a nonprofit and nonpartisan group that, according to its Web site, works to modernize and improve U.S. national security.
The National Counterintelligence Executive office was set up in 2001 in the aftermath of the devastating cases of FBI agent Robert Hanssen and CIA officer Aldrich Ames, who both spied for Russia and compromised CIA-recruited agents, many of whom were executed. The office reports to the director of national intelligence.
The office, which Miss Van Cleave headed from 2003 to 2006, was established to coordinate efforts by the FBI, CIA and other agencies to stop foreign spying.
But she stated in the report that bureaucratic walls and differing missions have prevented the federal government from launching a strategic effort against foreign intelligence agencies.
Testifying before the House Judiciary Committee earlier this month, Mr. McConnell singled out "China and Russia's foreign intelligence services" as "among the most aggressive in collecting against sensitive and protected U.S. systems, facilities and developmental projects."
"Their efforts are reaching Cold War levels," he said.
Current National Counterintelligence Executive Joel Brenner has made similar comments.
Miss Van Cleave's report said that "strategic integration" of agencies that monitor spying are hampered by "individual agency priorities."
"National leadership exists in name only. Across the government, our [counterintelligence] capabilities are in decay. We seemingly cannot get ahead of the cycle of losing talent. And the potential costs of failure are profound."
On the FBI, the report noted that the FBI is skilled at enforcing counterespionage and related laws but is not "organized, trained or equipped to collect or analyze intelligence on the extensive foreign intelligence presence in the United States beyond those personnel here under official or journalistic cover, or to develop or execute offensive operations to mislead, deny or otherwise exploit foreign intelligence activities against the United States."