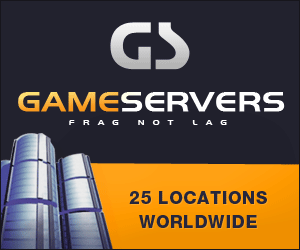 ERIC TUCKER
Associated Press
SMITHFIELD, R.I. -
The last time Mike Pressler prepared for a lacrosse season, his Duke team was among the nation's best. But after a stripper accused three lacrosse players of raping her at a March team party, Duke canceled its season, and Pressler resigned.
He feared he'd never coach again.
"Nine, 10 months ago, there's no way I thought I'd be sitting here doing this again," Pressler told reporters Friday at Bryant University, the northern Rhode Island school that hired him as lacrosse coach. "There was a time during the summer where I thought my career was over."
Duke and Bryant open their seasons Saturday - Bryant hosts Adelphi University, and Duke plays Dartmouth. Although Pressler said his focus is on Bryant, he's still answering questions about the Duke scandal.
Former Duke players David Evans, Reade Seligmann and Collin Finnerty, who have steadfastly maintained their innocence, are charged with sexual assault and kidnapping. Rape charges against the three were dropped last December when the accuser wavered in a key detail of her account.
Pressler admitted satisfaction about the mounting questions dogging the criminal cases and said he stood by his players from the outset.
"We believed in the truth. I knew the truth the day after it happened. I stood by the truth," Pressler said. "You can only imagine when 50 people believe one truth and 50 million believe another - and nobody wavers."
He said he remains in touch with his former players, saw them last Christmas when he was in Durham and has recommended Seligmann and Finnerty to coaches at other schools. Both were invited to return to Duke in good standing; Evans graduated last year.
Pressler led Duke to a 153-82 record and reached the 2005 championship game, losing by one goal to Johns Hopkins.
Now, he's trying to move on and doesn't want to discuss Duke's handling of the case.
But when asked whether the Duke case should prompt changes in the North Carolina legal system, he replied, "I just hope that Rhode Island has a heckuva lot better system than North Carolina does."
Still, Pressler insisted he has made peace with Duke and is giving his full attention to Bryant. The school of 3,600 students plays a less-competitive Division II schedule under far less publicity. The lacrosse program has been in existence for fewer than 10 years - less than Pressler has been in the coaching business.
"The plan is about doing it the right way - recruiting quality student-athletes, recruiting quality gentlemen," Pressler said. "I'd like to just get back and do what we like to do - crawl back under our rock and just coach and play and let our actions and our results speak for themselves."