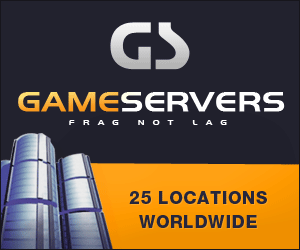 Washington Times
February 27, 2007
Pg. 1
By Bill Gertz, Washington Times
A former high-ranking CIA official refused FBI appeals for help in tracking Chinese spies and urged others via e-mail not to cooperate because of the recent prosecution of former Defense Intelligence Agency analyst Ron Montaperto.
Robert G. Sutter, a former national intelligence officer for East Asia and holder of a security clearance, told a mailing list of current and former government officials that a 2003 FBI "sting" operation against Montaperto, who was convicted in June of mishandling classified documents, raised fears that he and other officials could be damaged for discussing their contacts with Chinese officials.
The FBI and other U.S. counterintelligence agencies are stepping up efforts, including outreach to academics, to counter Chinese intelligence efforts after a string of damaging spy cases over the past five years, U.S. officials said.
Mr. Sutter, a Georgetown University professor, stated in the e-mail sent two weeks ago that he had met then with two "relatively young" FBI agents who asked for his help "regarding activities of Chinese officials that I judged might be deemed matters of espionage."
"They also seemed to want and need some educating on policies and priorities of the Chinese administration, and the state of play in U.S.-Chinese relations," he stated.
Mr. Sutter has specialized in Asian affairs for 33 years at CIA, Congressional Research Service, Library of Congress and State Department intelligence bureau. He did not return telephone calls or e-mails seeking comment.
FBI spokeswoman Debbie Weierman declined to comment on the FBI's outreach on Chinese intelligence, but she said generally "we do contact a number of people ... to better know our domain."
Mr. Sutter's e-mail was sent to an exclusive list of some 30 current and former officials, including Lonnie Henley, acting national intelligence officer for East Asia, and Dennis Wilder, White House National Security Council staff Asia director.
The Washington Times obtained a copy of the e-mail from a member of the group.
Mr. Sutter stated that his recent meeting with FBI agents was similar to debriefings in the 1970s and 1980s, when he volunteered to share intelligence on meetings with European and Chinese officials.
"My reaction this time was very different than my reaction in the 1970s and 1980s," he stated. "I still have a security clearance, but this time I said almost nothing about China."
"What I did talk about was the credibility of the FBI " Mr. Sutter said. "I referred at some length to the Ron Montaperto 'sting.' I told the agents that while they seemed like nice people, and I tried to be cooperative with the U.S. government, I could not trust them or have any assurance that they would not use any information I provided in some way that would hurt me or others."
Mr. Sutter wrote that the agents then told him that they were "well-versed" on the Montaperto case and said that "the Montaperto sting had indeed closed doors and cut off contacts for the FBI."
"They went on at some length that the sting had seriously damaged the FBI's ability to tap U.S. expertise as it sought to deal with Chinese espionage," Mr. Sutter's e-mail said.
Montaperto in 2003 disclosed to the FBI and Navy counterintelligence agents during a sting operation that he provided both "secret" and "top secret" intelligence to two Chinese intelligence officers during more than 60 meetings, according to court documents in the case. He pleaded guilty to lesser charges of illegally retaining classified documents, but he admitted as part of a plea bargain to passing the secrets to Chinese intelligence.
The prosecution was a setback for a network of pro-China specialists in government and academia who have sought to play down China's growing military capabilities and intelligence operations in a coordinated effort they claim is aimed at improving U.S. ties to China.
Mr. Sutter said he wrote the e-mail as a warning to other China specialists, implying that they too should refuse to help the FBI.
"I pass along this account because I believe others will be contacted -- the two agents that talked to me said that the FBI is trying to broaden its contacts among China specialists," Mr. Sutter said.
Former U.S. intelligence officials and academics in the past privately supported U.S. government counterintelligence efforts, and Mr. Sutter's refusal to help is a sign that the FBI is lacking in its expertise and knowledge about Chinese spying.
Paul D. Moore, a former FBI counterintelligence analyst and specialist on China, said Mr. Sutter's e-mail highlights one of China's intelligence-gathering methods.
Chinese agents are "extremely comfortable working in ambiguous situations, [like] 'I help you, you help me,' " Mr. Moore said.
China has successfully "wormed" classified information out of U.S. nuclear-weapons scientists in meetings in China by showing them secret Chinese designs for warheads and then asking if the United States uses similar designs, he said.
"By saying 'no,' a scientist is revealing classified information," Mr. Moore said, and thus risks later prosecution when reporting the encounters.
"Smart people then wonder if they talk to these [FBI] guys they might slice and dice what is said and send it over to the Justice Department for an espionage prosecution," he said. "When you're dealing with counterespionage, it will suck you in."