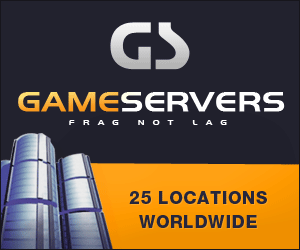 Washington Post
February 16, 2008
Pg. 1
No. 2 Commander Transformed Tactics

By Amit R. Paley and Joshua Partlow, Washington Post Foreign Service
CAMP VICTORY, Iraq -- When Lt. Gen. Raymond T. Odierno first came to Iraq in 2003, the division he led was quickly accused of overly aggressive tactics that did more to fuel the insurgency than quell it.
But over the past 15 months, Odierno has earned a very different reputation. Even some of his critics now say his tenure as the No. 2 military official in Iraq -- a position he handed over this week -- reflects a newfound understanding of counterinsurgency doctrine and the necessity of using nonlethal tactics to reduce violence in Iraq.
"General Odierno has experienced an awakening -- I've now completely revised my impression of him," said retired Army Col. Stuart A. Herrington, who wrote a 2003 report for the military that identified Odierno's unit as "the major offender" in carrying out indiscriminate detentions of civilians. "He recognized that his guys were very, very heavy-handed before and realized tactics had to change."
Odierno's evolution over the past five years is in many ways the story of how the U.S. military has transformed its Iraq strategy and helped to ease back the country from the brink of civil war.
In an interview before leaving Iraq to become the Army's vice chief of staff, Odierno said one pivotal moment came in late 2006 as he agonized over whether the United States should ally itself with Sunni tribesmen, many of whom had fought with the Sunni insurgent group al-Qaeda in Iraq against the Americans.
"I might have had a harder time doing that in '03 and '04," said Odierno, 53, who said descriptions of his division's conduct in those years have been overblown. "But I realized it was time to do that. We had to reach out to them."
In December 2006, Odierno sat down with Abdul Sattar Abu Risha, the Sunni tribal leader in the western province of Anbar who led his tribesmen against al-Qaeda in Iraq and who told the general that he saw the best chance for his people in joining with the Americans. "I spent quite a long time speaking with him, and he told me how his mind-set changed," Odierno said. "I was willing to take a risk."
Coercive Tactics
A man of striking appearance -- 6-foot-5, 285 pounds and bald -- Odierno is known to his troops as General O. He arrived in Iraq in April 2003 as commander of the Army's 4th Infantry Division, which was based in the northern city of Tikrit, the home town of Saddam Hussein and a stronghold of the budding insurgency.
Although the division would eventually win acclaim for capturing Hussein, its initial reputation centered on hard-nosed tactics that some officers feared were alienating the local population that the military was trying to win over.
"I think they used excessive force, as if their goal was just to kill people and break things," said Lt. Col. David J. Poirier, who commanded a military police unit attached to the 4th Infantry Division. "It's just not a great way to win the support of local Iraqis. I think that many of them helped start the insurgency."
He said a brigade commander in the division blew up a home in Tikrit -- as a "show of force" -- that belonged to someone helping Poirier. "It was just absolutely wrong," he said. "You really don't have to do that when you have a division full of tanks."
The 2003 report by Herrington said the division was "sweeping up large numbers of people and dumping them at the door" of prison facilities. "Conducting sweep operations in which many persons are detained who probably should not be detained, and who then wind up incarcerated for three to six months, is counterproductive to the Coalition's efforts to win the cooperation of the Iraqi citizenry," the report said.
Lt. Col. Gian P. Gentile, a brigade executive officer in the division, acknowledged that "there were mistakes made along the way. I think especially early on, I think perhaps we didn't have a sense of the people we were detaining and the effect that was going to have."
Odierno, who was a major general at the time, says the critical assessments didn't take into account that he was operating in a particularly dangerous Sunni area. He said it was difficult to use nonlethal means because Sunni tribal leaders at the time were not receptive to working with the Americans.
"I don't think I was perfect, and I made some mistakes," Odierno said. "But I think I was mischaracterized."
A senior military official in Iraq at the time, though, said tribal leaders were unwilling to reach out to Odierno because of the way his division treated the Sunnis in the area.
"The sheiks believed that the 4th ID would go and arrest everyone in the village," said the official, who spoke on condition of anonymity because he continues to deal with Iraq issues. "There was this mentality of, 'We'll arrest everyone now and sort it out later at Abu Ghraib,' " he added, referring to the U.S.-run detention facility. "That didn't create goodwill."
'A Brilliant Job'
Col. John M. Murray, the head of operations for Odierno over the past year, had read news accounts about Odierno and arrived in Iraq prepared to work with a man with no understanding of counterinsurgency doctrine.
"The man I met was completely different," Murray said. "He wasn't anything like this caricature I was expecting."
Gen. David H. Petraeus, the top U.S. commander in Iraq, has been the public face of the troop buildup over the past year known as the surge, but it was Odierno who began work on the plan before Petraeus arrived.
Odierno said part of the spark for his plan was a call by Petraeus's predecessor, Gen. George W. Casey Jr., to find a way to secure Baghdad. At the time, about 15 combat brigades were in the country, and there was pressure to draw them down to 10 brigades. Odierno said he realized they had to request more, which eventually led to the deployment of a full 20 brigades in Iraq.
"Ray Odierno forthrightly requested the surge in forces upon taking command in mid-December 2006," Petraeus wrote in an e-mail. "He then did a brilliant job as the operational-level architect of the plans to employ those forces."
Odierno's aides said he was determined to move soldiers off large bases and into smaller combat outposts among the population, a tenet of counterinsurgency doctrine.
"He just said right from the beginning, 'We've got to figure out how to move our people downtown to provide 24-hour coverage to the population,' " said Brig. Gen. Mark McDonald, a senior commander under Odierno. "He said, 'We can't just go downtown and conduct security operations and then go home at night.' "
Odierno also promoted the forging of alliances with Sunni tribesmen and the formation of U.S.-backed groups known as "concerned local citizens," his aides said.
"We thought about a spot here and a spot here," McDonald said. "He said: 'This looks good. Why don't we figure out how to get this across the force?'
"He saw quickly that this should be much bigger," McDonald said.
A native of a town of 6,000 in New Jersey, Odierno said he found the Sunni tribesmen to be similar to the cops of his childhood: They might not join the military, but they would protect their own neighborhoods.
And Odierno, who was accused in 2003 of failing to understand Iraqi culture, also repeatedly emphasized that the program, which now includes more than 80,000 men, would never work if it were imposed by the U.S. military.
"It's clear now that we can't succeed without the support of the Iraqi people," he said.
Striking a Balance
Some military officials say that Odierno has mainly been following the instructions of Petraeus, who wrote the Army's counterinsurgency manual.
"Odierno is just following his lead," said one official, who spoke on condition of anonymity to avoid possible retribution.
Petraeus disagrees. In an interview, he said that when he visited Odierno in 2006, it was clear that he understood that they were no longer fighting a conventional war.
"There was no question at that time that he and his staff and subordinate leaders absolutely understood the principles that we had all come to accept as necessary for the conduct of counterinsurgency operations," Petraeus said.
He said the whole military has had to adapt to the war. "All of us learned enormously throughout our first deployments in Iraq," he said. "Some of those lessons were learned the hard way."
Odierno prefers not to talk about specific mistakes from his time with the 4th Infantry Division from 2003 to 2004. He said his unit did the best it could during very difficult conditions with limited tools.
But he said it was undeniable that his tactics and focus had shifted since then.
"There is this balance," he said. "You've got to strike this balance of lethal and nonlethal. It's hard to determine what that balance is, but I've learned a little bit. . . . You clearly in some cases have to understand who you have to be lethal against and where you can do engagement.
"This time," he continued, "we understood them a bit better."
Staff writers Josh White and Thomas E. Ricks in Washington contributed to this report.