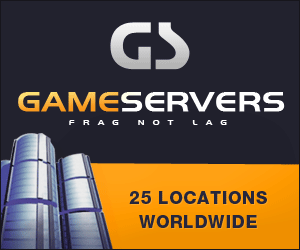 Houston Chronicle
April 18, 2007
Instead of retirement — or worse —sergeant gets a clean bill of health and a post in the Army Reserves

By John Milburn, Associated Press
HUTCHINSON, KAN. — As a professional soldier, John Fairbanks wasn't about to let what he calls "a medical procedure" end his military career.
But the Army told the 38-year-old sergeant that the procedure — a heart transplant — precluded him from service.
Now, nearly two years after the surgery, Fairbanks' fight to save his life and his job has paid off: He's been given a clean bill of health and a post in the Army Reserves.
"Just like pedaling in the wind, you put your head down and pedal harder," said Fairbanks, who was finishing a bicycle race when he suffered the heart attack that eventually led to the transplant.
His doctors are amazed at his recovery, attributing it to his military regimen of physical fitness before the heart attack.
"Sgt. Fairbanks represents the commitment to protect human life by continuing to serve his nation in uniform," said Army spokeswoman Maj. Anne Edgecomb. "He also represents all soldiers by living the warrior ethos, 'I will not accept defeat. I will not quit.'"
Ten soldiers have received heart transplants in the past seven years, but only one remains on active duty service, said Army spokeswoman Maj. Anne Edgecomb.
Fairbank's ordeal began when he started feeling dizzy on April 2, 2005, while approaching the final hill of a 50-mile race in the Kansas Flint Hills.
During the 1˝-hour drive home, he didn't feel any better. So he went to a hospital, where doctors determined he was having a massive heart attack. The left side of his heart had been without blood for several hours. He needed bypass surgery.
The surgery didn't produce the desired results, so Fairbanks went to see Dr. Hussam Farhoud in Wichita.
"He had no warning whatsoever that he was having a heart attack," Farhoud said. "When he came to see me, he said, 'I want you to do something because I can't live like this. I'm young and I have a young family.' He was in tears," Farhoud said.
The father of two was sent to LDS Hospital in Salt Lake City, where he received the heart of a 19-year-old from Montana two weeks later.
"I felt better instantaneously," he said, and in a few weeks was back on his bicycle.
Still, doctors at Fort Riley who evaluated Fairbanks three months after his transplant said the anti-rejection medications he was taking would keep him from doing his job.
Fairbanks asked the Army for time to recuperate.
He argued that as a career counselor, he was unlikely to be sent to Iraq or Afghanistan.
But the Army told him in the summer of 2006 to pick a date for retirement. He chose Oct. 15 to give him time to make one last appeal.
He asked the Army to evaluate him again and submitted more documentation, including eight medals he won at the U.S. Transplant Games in Louisville, Ky., in basketball, cycling and swimming.
On Oct. 15, Fairbanks went to Fort Riley expecting to retire. Instead, he was told his appeal had been granted.