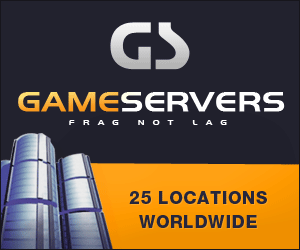 Washington Post
April 3, 2009
Pg. 8
By Edward Cody, Washington Post Foreign Service
STRASBOURG, France, April 2 -- European leaders have prepared to host a spectacular summit here to mark the 60th anniversary of NATO, the bedrock military alliance that has bound the United States to the security of Europe since shortly after World War II.
With President Obama in their midst, officials said, European presidents and prime ministers will walk side-by-side Saturday morning across a bridge spanning the French-German border while French fighter jets streak overhead. The made-for-television event, they explained, is designed to dramatize not only solidarity among the 26 NATO nations but also Europe's embrace of the new leadership in Washington after a rocky eight years with President George W. Bush.
"This summit will be held in a new diplomatic context, with the United States taking a clearly more collective approach than during the Bush era," said a senior adviser to French President Nicolas Sarkozy. "We have turned the page on Iraq."
But behind the display of revived transatlantic friendship, European leaders have proved reluctant to follow Obama in his first major foreign policy initiative, which in effect seeks to make Afghanistan NATO's main mission of the moment. With a few exceptions, European analysts said, the leaders are ready to heed the U.S. call for more military help in Afghanistan only to the extent necessary to stay friendly with the new administration.
"The Europeans want to come back from the summit and say, 'Look, we're still tight with the Americans,' " said Daniel Korski, an Afghanistan specialist at the European Council on Foreign Relations. "The Americans want to come back from the summit and say, 'Look, the Europeans are going to help with the new strategy in Afghanistan.' "
European officials said Obama is likely to come away from the summit Saturday with a broad endorsement of his idea that stabilizing Afghanistan is a strategic goal for NATO and support for his decision to devote more civilian as well as military resources to eliminating al-Qaeda havens there and in Pakistan. But they also said that summit pleasantries are unlikely to mask Europe's refusal to commit to major new troop deployments.
Europe's main new contribution for now, French officials said, will be a 300-member corps of paramilitary gendarmes to mentor Afghan policemen in the provinces. France, Italy, Spain and Portugal have expressed interest in participating, the officials said, but the project is still under discussion and, in any case, the force would be deployed only in areas considered pacified enough for NATO soldiers to turn the area over to Afghan authorities.
To some extent, Europe's hesitations reflect ambivalence about NATO's purpose since the Soviet threat ended and the former Yugoslavia ceased to be a war zone. The alliance's future mission -- and whether that mission should be global in reach -- has been under debate for several years, and the issue is likely to be touched on, but not resolved, in Strasbourg, officials said.
In the view of Obama's White House, global Islamist terrorism has already become the main security threat and thus should concern NATO nations even though Afghanistan is thousands of miles away. This analysis is shared, to varying degrees, in Western European capitals, but the U.S. conclusion that more troops are vital does not automatically follow.
"It is a central strategic issue," the senior Sarkozy adviser said, speaking on the condition of anonymity. "We are in 100 percent agreement on that."
Britain has contributed 8,300 soldiers to NATO's International Security Assistance Force -- the largest European contingent. But that is still far fewer than the nearly 30,000 U.S. troops, who make up nearly half the total.
The United States has also fielded more than 10,000 soldiers outside the NATO force, in a parallel deployment called Operation Enduring Freedom, and Obama has ordered more to ship out soon, bringing the U.S. total to about 55,000.
Within the NATO deployment, Germany has sent 3,640 soldiers, France has sent just under 3,000 and Italy has sent 2,350, making those countries Europe's major contributors after Britain.
Britain has expressed willingness to consider sending more troops in response to Obama's appeal, perhaps as many as 2,000, but its Defense Ministry said last week that NATO has made no official request and that "no decisions have been taken." Italy has also said it may dispatch more soldiers, but Sarkozy and German Chancellor Angela Merkel have refused to promise any increase in French or German troop levels.
The German defense minister, Franz Josef Jung, announced last month that Germany would send an additional 600-man contingent to help protect voters in Afghan elections this summer, but only temporarily. The long-term NATO deployment will not grow, he said, and restrictions barring German troops from combat will remain.
Despite Obama's appeals, Merkel told the German Parliament recently that the country has done enough. "I believe we can be satisfied with our performance," she said. "We Germans can really see ourselves as part of the alliance. I will stress this fully at the summit."
For NATO's new Eastern European members, the alliance's main attraction has been as a counterweight to Russian influence and a door for struggling economies into the wealthy European Union. As a result, Korski pointed out, their troop deployments in Afghanistan, including 1,600 from Poland, have reflected more a desire to get along with the United States as a NATO partner than a conviction that Afghanistan should be the alliance's main mission.
In Eastern and Western Europe alike, public opinion polls have consistently showed most people opposed to deeper involvement in Afghanistan, even in countries that have suffered terrorist attacks. In part, that represents a holdover from attitudes toward the Bush administration, which started the Iraq war as well as the Afghanistan intervention and was perceived by many Europeans as reckless. But it also stems from a more general reluctance to intervene abroad, a French official said, and an unwillingness to expose soldiers to death or injury for unclear goals.
When 10 French soldiers were killed near Kabul on Aug. 18, for instance, France's military involvement was widely criticized at home. In particular, Sarkozy was attacked for increasing the country's deployment and lifting restrictions on combat that had been imposed by his predecessor, Jacques Chirac.
"That really marked public opinion," the official recalled.
The issue has become even more sensitive in France since Sarkozy announced last month that the country was returning to NATO's integrated military command after a 43-year absence. The decision was widely denounced as abandonment of French independence in foreign affairs. As a result, anything that makes Sarkozy appear to be following the U.S. lead in NATO has to be avoided, the official explained.
Many Europeans have also complained that the United States puts too much emphasis on defeating the Taliban and al-Qaeda militarily. Even the new Obama strategy, with its focus on building up Afghan forces, seems to them overly weighted toward a military solution. Pakistan has a well-trained and fully budgeted army, they note, but Islamist extremists still pose a growing threat there -- and are aided at times by elements in the army's own intelligence service.
Correspondents Craig Whitlock in Berlin and Mary Jordan in London contributed to this report.