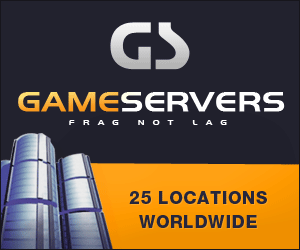 Washington Post
December 29, 2006
Pg. 1
Islamic Fighters Vanish, Flee South

By Craig Timberg, Washington Post Foreign Service
JOHANNESBURG, Dec. 28 -- Ethiopian-backed troops moved unopposed into Somalia's unruly capital of Mogadishu on Thursday, taking over from fleeing Islamic fighters as clan elders and politicians met in an effort to establish the first viable secular government in the country since 1991.
Soldiers of the Transitional Federal Government, which was patched together two years ago in neighboring Kenya with limited support in Somalia, advanced along streets to cheers but also looting and mayhem, according to news reports. They arrived at the ancient oceanside city after a five-day blitz by tanks and warplanes of the Ethiopian armed forces.
Islamic fighters who for six months had enforced a rigid moral code in Mogadishu disappeared, some simply shaving their long beards and vanishing into neighborhoods, witnesses said. "We have been defeated. I have removed my uniform. Most of my comrades have also changed into civilian clothes," one former Islamic fighter told the Reuters news agency. "Most of our leaders have fled."
Retreating south along the Indian Ocean coast from a city scarred by a decade and a half of intermittent war, leaders of the Islamic Courts movement vowed to continue the fight. Analysts warned that the force's apparent collapse could be followed by an Iraq-style insurgency that would keep the impoverished country unstable through a mix of assassinations, car bombs and political action.
The United States, concerned that Somalia under the Islamic Courts movement was a haven for terrorists, has given tacit support to Ethiopia, saying the country has legitimate security concerns. In the Muslim world, Christian-dominated Ethiopia is widely seen as acting at U.S. behest against a Muslim country.
Some analysts fear the war could touch off a humanitarian catastrophe across the Horn of Africa. On Thursday, two boats carrying Somalis illegally into Yemen capsized after Yemeni security forces opened fire on other boats near them, according to news agency reports. At least 17 people were killed and 140 were missing. Survivors said they were fleeing the fighting, but some international officials said the people were more likely part of a regular flow of economic immigrants from Somalia.
It was clear Thursday night that the complex political dynamics in Mogadishu, and Somalia in general, had been completely reordered by the swift, potent military action by Ethiopia. Its tanks, jets and attack helicopters routed loosely organized Islamic militia units that were armed with little more than rifles and pickup trucks with mounted machine guns.
Ethiopia had long vowed not to let Islamic fundamentalists take control of Somalia. It attacked after Islamic forces probed toward Baidoa, the only town then controlled by Somalia's transitional government and a fragile bulwark against the rising power of the Islamic group.
"This is a golden opportunity for Somalia," said Bereket Simon, an adviser to Ethiopian Prime Minister Meles Zenawi, speaking from the Ethiopian capital, Addis Ababa. "The extremists have been defeated. Our hope is the situation will quickly stabilize."
Meles, also speaking in Addis Ababa, promised to quickly finish off the remnants of the Islamic forces and bring southern Somalia under control. "We are discussing what we need to do to make sure Mogadishu does not descend into chaos. We will not let Mogadishu burn," he said.
The role of the Ethiopians, whom many Somalis regard as archenemies after decades of border skirmishing and a full-blown war in the 1970s, added to the combustible mix of forces in Mogadishu. The Ethiopian flag has been burned in regular demonstrations there in recent months, as prospects grew stronger of armed intervention by a hated neighbor.
As troops from Ethiopia and the transitional government approached Mogadishu, a hardened core of Islamic fighters fled toward the coastal city of Kismaayo, leaving so abruptly that many left behind their weapons. "We don't want to see Mogadishu destroyed," Sharif Ahmed, a leader of the group, said in an interview televised on the Arabic satellite network al-Jazeera.
With a major battle for Mogadishu averted, clan elders met on the outskirts of the city with Ali Mohamed Gedi, prime minister of the transitional government, the latest of more than a dozen groups to attempt to establish control of the nation in recent years. Analysts said that to succeed, Gedi would need a consensus of clan leaders, including some of the more moderate remnants of the Islamic forces.
"People I think will accept this mainly from being tired and fed up," said Omar Jamal of the Somali Justice Advocacy Center in St. Paul, Minn., who keeps in close contact with many Somalis in Mogadishu. "The government, at least in the first phase, will be accepted with open and welcoming arms."
Somalia has had no viable central government since 1991, when a coalition of clan-based warlords overthrew President Mohamed Siad Barre, then quickly turned to battling each other, devastating the capital and many other towns. U.N.-backed interventions by U.S. and other foreign forces ended in 1995, turning the country back to the warlords.
Guns were plentiful, rape and murder endemic. Prominent international terrorists, including, according to U.S. officials, men responsible for the 1998 bombings of the U.S. embassies in Kenya and Tanzania, found haven in the capital.
The Islamic Courts movement was founded in the 1990s as a collection of clan-based courts imposing Islamic law. It was broadly welcomed among Mogadishu's people when its militias took control of the capital in June.
Guns mostly disappeared from the streets, and crimes were prosecuted for the first time in years. Clan elders and prominent business leaders supported the group because it brought stability to one of the world's most lawless cities.
The Islamic leaders showed little interest in cooperating with the United States or other Western countries in fighting terrorism. There were persistent reports that Arab fighters were arriving in large numbers in Mogadishu, heeding a call in July by Osama bin Laden to make Somalia a battleground of global jihad.
The severe moral tone of the Islamic movement gradually cost it support in Mogadishu, which historically was more relaxed than many Muslim cities. Somali women complained of new pressure to veil their faces, and formerly beardless men stopped shaving and cut their hair short.
After taking over Mogadishu in June, militia units of the Islamic movement swept across southern Somalia, establishing control of town after town, including the port of Kismaayo. The Puntland and Somaliland regions to the north, however, remained semi-independent, as they have been for years.
The advances ended this weekend with the drive by Ethiopian forces. Massive casualties inflicted on the Islamic fighters helped further erode their support, analysts said.
"They got decimated, and families are very unhappy in Mogadishu," said Ken Menkhaus, a Davidson College political science professor who specializes in Somalia, speaking from Charlotte, N.C. "The extent of the losses almost certainly caused a lot of dissent in Mogadishu."
Ethiopian officials said they intend to pull their forces out after several weeks and turn over security in southern Somalia to an international force provided by member states of the African Union.
But analysts said the Islamic forces, though dispersed and driven from their stronghold in Mogadishu, remain powerful, both politically and as a possible guerrilla force.
"This is the low point for the Islamists, but they are not gone," Menkhaus said. "It could get a whole lot worse if it turns into a low-intensity terrorist war."