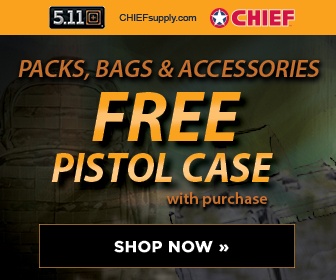 Washington Post
November 6, 2007
Pg. 15
By Stephanie McCrummen, Washington Post Foreign Service
NAIROBI, Nov. 5 -- Ethiopia and Eritrea, stubbornly hostile neighbors for years, are possibly weeks away from a renewed border war that could engulf the volatile Horn of Africa region, according to a report released Monday by a foreign policy research group.
The two countries have been on the brink for some time. But the current military buildup along their border has reached "alarming proportions," with opposing troops separated in some areas by only a dry riverbed, according to the report by the International Crisis Group, based in Brussels.
"The risk that Ethiopia and Eritrea will resume their war in the next several weeks is very real," the report says, adding that the United States could play a vital role in averting a conflict.
Eritrea, a tiny country with one of the largest armies in Africa, has about 12,000 troops near the disputed border, as well as 4,000 positioned inside a demilitarized zone that was established by a peace agreement that ended a 1998-2000 border war, according to U.S. government estimates cited in the report.
On its side of the border, Ethiopia, a U.S.-backed military powerhouse, maintains an estimated 100,000 troops who have been carrying out large-scale training exercises in recent months.
Ethiopia also has been building up its air force and jamming Eritrean radar, according to a U.S. government source, who speculated that Ethiopia may strike by air in the Eritrean capital, Asmara, hoping to topple the government there.
In strictest terms, the conflict focuses on ownership of a dirt-road, mud-hut border village called Badme, which a U.N.-backed border commission ruled is inside Eritrea. Eritrea has endorsed that decision; Ethiopian Prime Minister Meles Zenawi has refused to accept it.
Analysts say the dispute is more about the internal political calculations of two political elites determined to remain in power. Although Meles and Eritrean President Isaias Afwerki once had close ties as rebels fighting together in the bush against Ethiopian dictator Mengistu Haile Mariam, they have in recent years become mortal enemies.
Ethiopia has for years backed a variety of groups inside Eritrea aiming to destabilize Isaias's government. Likewise, Eritrea has continued to funnel weapons and money to separatist rebels in Ethiopia's Ogaden region.
Ethiopia's invasion of Somalia last December was in part a proxy war with Eritrea, which retains close ties to the Islamic movement that Ethiopia ousted. Since the invasion, Eritrea has hosted many of the deposed Islamic leaders who are thought to be behind insurgents battling Ethiopian troops in the Somali capital, Mogadishu.
In the context of a U.S. foreign policy driven primarily by counterterrorism objectives, Ethiopia has remained a key U.S. ally. Washington supported Ethiopia's invasion of Somalia and has roundly condemned Eritrea for hosting the Somali Islamic leaders. Given that support, Meles may decide that now is the time to try to get rid of the Eritrean leadership, the report says.