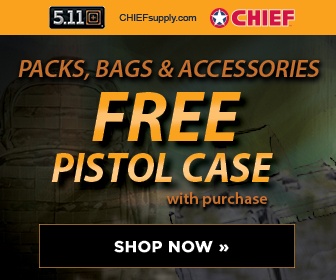 Norfolk Virginian-Pilot
April 18, 2008 By Louis Hansen, The Virginian-Pilot
NORFOLK -- Adm. William J. "Fox" Fallon made his career on a quick mind, immersion in details and a network of personal connections built like a beat cop and kept like a priest.
His four-star appointments placed him in parts of the world where friendship to the United States is in short supply and dwindling. Last year, he became commander of U.S. forces in the Middle East. True to form, he met the people, he listened and learned.
He spoke bluntly about the challenges. It may have cost him his job.
A lengthy Esquire magazine profile last month painted Fallon, 63, as the lone figure holding back a United States attack on Iran. The story pitted Fallon against the White House.
Within days, Fallon declared that the piece caused "a distraction at a critical time" and retired a year early from his post at Central Command.
In the first interview since the story was published, Fallon said he was surprised and felt used as a tool to attack President Bush.
"It was certainly not my intention," he said, adding, "It was an embarrassment to me, as well."
He encourages robust policy discussions, he said, but as a natural way of vetting ideas and shaping decisions. "As a commander, I want to listen to different views ," he said, "If everybody is singing the same song, the same key, the same cadence, I start to wonder what's going on here."
Fallon was slated to retire today in Norfolk in a ceremony aboard the aircraft carrier Theodore Roosevelt.
His departure hampers efforts to stabilize the Middle East, said retired Rear Adm. Fred Lewis, a longtime friend and mentor. "We've lost the greatest strategic thinker we have," Lewis said. "That's a real tragedy."
The story might be why he didn't walk away from the Navy several times before today.
Fallon grew up the oldest of nine children in an Irish Catholic family in South Jersey. Both parents served in the military during World War II, but neither considered it a career.
Fallon attended Villanova University on a Navy scholarship. At the time, he didn't believe the service would become his life.
Aboard the aircraft carrier America on a midshipman cruise, Fallon closely watched the flight operations, then asked for a ride in the back seat of the sleek RA-5C Vigilante.
It was cheeky for a college student to ask to occupy the second spot in a two-seat bomber designed to drop nuclear weapons and fly twice the speed of sound.
Fallon got his ride. "I thought, 'This is pretty cool,'" he said.
He would fly in the same squadron as a navigator and bomber on reconnaissance missions over Vietnam in 1969 and 1970.
He received the call sign "Fox."
As opposition to the war grew, sailors' spirits sagged, and his A-5 squadron's low, fast missions over the North Vietnamese territory seemed pointless.
The squadron lost several aviators. "We were being used as bait," he said.
Fallon felt other pulls. Tufts University accepted him into its rigorous international studies program. "I had every intention of getting out," he said.
But a dispute between the military and the university over anti-Vietnam war protests ended Fallon's plans. Nearly 40 years later, as commander of the Pacific Fleet, he accepted an invitation to Vietnam. Near the end of the flight aboard a Navy C-40, Fallon grew restless, climbed in the cockpit jump seat and watched the Red River spool out 10,000 feet below.
He had flown the exact route during his final mission over North Vietnam.
On the ground, he chatted with Vietnamese military and civilian officials, including a former pilot who chased and shot U.S. Navy fighters in the 1960s.
"We had a great conversation," Fallon said and chuckled. "They also wanted to have a different world. You know, the past is the past, so let's get on with it."
By that point, Fallon had served around the world in various posts. He commanded a carrier air wing during the Persian Gulf War. He led a carrier group and then commanded the 2nd Fleet from Norfolk Naval Station.
He and his wife, Mary, made a home in Hampton Roads with their son and three daughters.
They belonged to Star of the Sea Catholic Church in Virginia Beach, while the children attended parochial and public schools.
Adm. Vern Clark, then the chief of naval operations, brought him to Washington to serve as his vice chief. Clark valued Fallon's ability to cut through difficult problems while maintaining personal relations in tight, Washington, D.C., circles.
"He was tough," Clarke said. "Always challenging people intellectually."
Adm. Gary Roughead, current chief of naval operations, served under Fallon at the Pacific Command. "A gentleman of the highest order," he said, yet "he didn't like a lot of fluff and BS."
Fallon served as the country's emissary in February 2001 to apologize to Japanese families who lost relatives when the Navy submarine Greeneville accidentally sunk a fishing ship.
The connections and vast experience pulling the levers of diplomacy and war made him uniquely qualified to lead Central Command.
The responsibilities include not just Iraq and Afghanistan but the complete range of challenges in the Middle East – Pakistan, Saudi Arabia, the Persian Gulf states, and former Soviet Republics.
Fallon could have simply retired instead, with pay and benefits.
Jack Sheehan, a retired Marine Corps general and NATO commander, was offered the position of war czar by the White House a year ago. Sheehan said he seriously considered taking the position to give Fallon an ally in Washington.
He ultimately turned it down. "I called him up one day and said 'Fox, this is not going to work. As long as we have these crazy neocons there, we'll never get anywhere.'"
Fallon focused on the larger questions about the war's impact on relations in the Middle East. He averaged five days a week away from the Tampa, Fla., headquarters of Central Command.
"We've got to rebuild relationships," Fallon said. "You can't solve Iraq without working around the region."
Sheehan credits Fallon for making strides.
"He did a tremendous amount of work visiting the Gulf states," Sheehan said. "One of the big things that's a real criticism of this administration – they don't talk to anybody."
The Fallons have not decided the course of their retirement. The family has a home in Montana, where the perpetually engaged Fallon can relax with fly fishing.
He recently learned to surf. "At 60!" his daughter, Susan, revealed with a laugh.
The man whose career at times traveled faster than the speed of sound spent 10 days on the road from Florida to northern Virginia.
It took time, he said, to stop and visit friends.