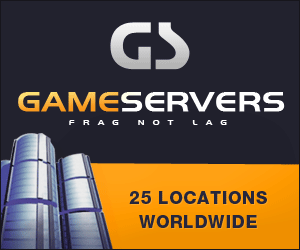 BARRY WILNER
Associated Press
ESPN acquired national TV rights to the Arena Football League on Tuesday and also will have a minority stake in the 19-team indoor league.
The network will have a regular Monday night slot in which it will televise 14 games from March through June. The ArenaBowl title game in New Orleans will be July 29 on ABC, which also will show two regional season openers March 4 on Sunday afternoon.
In all, 26 games - 17 regular-season and nine postseason - will be televised on ESPN/ABC outlets. ESPN also will have extensive multimedia rights in the five-year deal that includes everything from Internet to radio to publishing to international distribution.
"This isn't dating; this is getting married," AFL commissioner David Baker said. "They are officially an AFL owner.
"It is good for our fans," added Baker, who in 10 years on the job and has seen franchise values increase from $400,000 each to about $20 million. "We have extremely young demographics who generally turn to (ESPN) as the first place to find sports information."
NBC had a small equity stake in the league through a contract that expired after the 2006 season, and the network chose not to renew for the AFL's 21st season.
Last year, more than 65 million television viewers watched AFL games on NBC or a variety of cable outlets that included Fox Sports Net, OLN and Comcast. The league currently is in negotiations with those networks, plus NFL Network and satellite radio for other broadcast packages, and is interested in selling a Friday night national TV package.
Baker said the league has been approached by a number of equity investors and the ESPN deal is not mutually exclusive. But the main broadcast partner clearly will be ESPN, which has two announcers - Mike Ditka and Ron Jaworski - who are team owners in the AFL.
"We do believe this deal could be a model, but by no means the model," ESPN executive vice president John Skipper said. "We have a minority stake and think we have to be quite careful the AFL needs to do the things it needs to do to succeed. In another words, we don't have control. If we are not the best partner for something in the future, the AFL could pursue a different path."
Skipper said ESPN plans to put "some prominent faces" in the broadcast booth. He said ESPN will look to do player profiles and previews but will be careful how it covers the league because of its special interest as an equity partner.
During its four-year agreement with NBC, the AFL began at the end of January, just before the Super Bowl. Now, its only football programming competition will be such things as the NFL draft.
Baker is in negotiations with Gene Upshaw and the league's players' association for an extension of the collective bargaining agreement that runs through 2010. The AFL also will consider expansion, with Washington, St. Louis and Miami among the leading candidates.