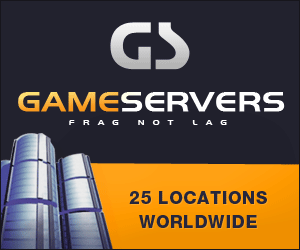 Arizona Republic (Phoenix)
May 18, 2007
By Joshua Goodman, Associated Press
BOGOTA, Colombia - The mother of one of three American military contractors kidnapped by leftist rebels in 2003 said Thursday that she was heartbroken to learn from an escaped captive that her son is suffering from hepatitis deep in the Amazon jungle.
"I knew in my heart he was alive, but I didn't know he was sick," Jo Rosano, mother of Marc Gonsalves, said in a telephone interview with the Associated Press from her home in Bristol, Conn.
Rosano said she felt "dead inside" when police Officer Jhon Frank Pinchao told journalists on Wednesday that her son had hepatitis.
Pinchao said he fled from the same jungle camp where the Americans and former presidential candidate Ingrid Betancourt were being held.
Pinchao said he last saw the high-profile hostages on April 28, the day he took advantage of torrential rains to escape the jungle camp where he was being held after eight years in captivity. He survived 17 days in the jungle and was found Wednesday by an anti-narcotics police patrol.
He said Gonsalves was suffering from hepatitis, but he did not provide more details about the man's condition or that of 11 other hostages held with him.
There are several forms of hepatitis, a disease of the liver that can cause abdominal pain, extreme fatigue and jaundice, and in severe cases death.
Pinchao's account is the first direct confirmation the Americans remain alive since August 2003, when Rosano received a "proof of life" video several months after Gonsalves and two colleagues, Tom Howes and Keith Stansell, were captured by the Revolutionary Armed Forces of Colombia, or FARC.
The three Northrop Grumman Corp. contractors were on a drug surveillance mission in Colombia's cocaine-producing southern jungle when their plane crashed on Feb. 13, 2003.
Betancourt, a congresswoman who denounced corruption, was kidnapped on Feb. 23, 2002, while campaigning for president in the south. A dual French-Colombian citizen, she has become a cause celebre in Europe.
Newly elected French President Nicolas Sarkozy spoke for a half-hour by telephone Thursday with his Colombian counterpart Alvaro Uribe about Betancourt's health and captivity, said French presidential spokesman David Martinon.
Sarkozy planned to meet "very soon" with members of Betancourt's family, and Uribe agreed to dispatch peace commissioner Luis Carlos Restrepo to Paris, Martinon said.
Marshall Louis, a spokesman for the U.S. Embassy in Bogota, wouldn't say whether U.S. officials planned to speak with Pinchao about his contact with the American hostages. "We're taking a look at the information he's providing to Colombian authorities," Louis said.
Pinchao said he and the other hostages were moved to new camps every three or four months.