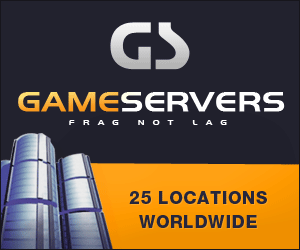 Honolulu Advertiser
April 9, 2007
Military Update

By Tom Philpott
When Danny Edwards, 26, enlisted in the Army in April 2001, he expected to stay for a career. He changed his mind while serving in Iraq in 2003, a war fought for reasons he said he still doesn't understand.
Edwards, who is black, has since advised black youth in his neighborhood in Savannah, Ga., to avoid the Army and "the hell" of Iraq.
Black youth across the country appear to be heeding similar advice from parents, teachers, ministers, coaches and other black veterans.
Racial data on enlistees, compiled for Military Update by the Defense Manpower Data Center, show that in fiscal 2002, the year before the U.S. invasion of Iraq, the Army had 43,400 blacks among its first-term soldiers, representing 21 percent of the total. By 2006, the number of blacks on their first hitch had fallen to 30,000, down to 14.5 percent.
Over that same period, while the number of black first-term soldiers fell by 13,400, the Army's overall first-term enlisted population rose by 2,700. The number of white soldiers rose to close that gap while the proportion of Hispanics serving first enlistments didn't shift significantly.
The Marine Corps, another ground force under enormous strain from the war, likely has seen a decline in black enlistees proportional to the Army. Marine Corps data, however, is less useful for tracking changes in racial composition because a large number of Marines elect not to indicate race on their records.
DMDC data on the Marine Corps show there were 12,600 blacks serving first-term enlistments in 2002, which represented 11.8 percent of all Marines on their first hitch.
By 2006, the number of first-term black Marines had fallen below 8,000, or to 7.2 percent, a drop of more than a third.
However, the number of first-term Marines who declined to identify their race on Marine Corps forms rose from 819 in fiscal 2000 to 4,600 in 2006.
All services saw declines in the proportion of blacks in their enlisted forces from 2002 through 2006. The overall proportion fell in the Army from 27.5 percent to 22.2 percent; in the Air Force from 18.1 percent to 16.6 percent; in the Marine Corps from 15.2 percent to 10.8 percent; and in the Navy from 21 percent to 18.6 percent.
Army and Marine Corps personnel chiefs, both African-American three-star officers, declined interview requests to discuss the DMDC data.
One officer who finds the data disturbing is retired Brig. Gen. Robert A. Cocroft, head of the National Association for Black Veterans Inc. Cocroft said blacks for decades have viewed the military as a path out of poverty and as a "meritocracy."
A downshift in enlistments "is a telling indication that something is amiss about the military experience" for African-Americans, he said. That difference, he said, appears to be the war in Iraq.