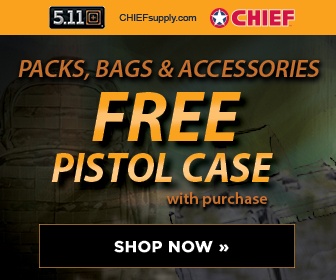 When the Romans left Britain in
AD 407
, the country was taken over by Picts from
Caledonia, Angles and Saxons
from Germany and Jutes from Denmark. Within 200 years most of England was under Anglo-Saxon rule, divided into seven Kingdoms (countys):- Kent (mostly Jutes), Essex, Sussex, Wessex (Saxons), East Anglia, Mercia and Northumbria(Danes and Vikings). Wessex consisted of Hants, Dorset, Devon, Somerset and Wiltshire. Mercia's boarders varied a great deal but could be said to lie between the Thames and Humber. The capital of Wessex was Winchester and important towns in Mercia were Lichfield, Repton and Tamworth.
This is a taster to what England started off as and what has became. The list of monarches is long but interesting. These are the following rulers/monarches:
EGBERT 802-839
ETHELWULF 839-858
ETHELBALD & ETHELBERT 858
ETHELRED 865
ALFRED the GREAT 871
EDWARD the ELDER 899
ATHELSTAN 924
EDMUND 939
EDRED 946
EDWY 955
EDGAR 959
EDWARD the MARTYR 975
ETHELRED II 978
EDMUND IRONSIDE 1016
CANUTE the DANE
(The first Viking King)
England was no longer Saxon!
1017
HAROLD I 1035
HARDICANUTE 1040
EDWARD the CONFESSOR 1042
HAROLD II 1066
(A family fued ensues)
WILLIAM I 1066.3
WILLIAM II 1087
HENRY I 1100
STEPHEN 1135
HENRY II 1154
RICHARD I 1189
JOHN 1199
HENRY III 1216
EDWARD I 1272
EDWARD II 1307
EDWARD III 1327
RICHARD II 1377
HENRY IV 1399
HENRY V 1413
HENRY VI 1422
EDWARD IV 1461
EDWARD V 1483
RICHARD III 1483.3
HENRY VII 1485
HENRY VIII
EDWARD VI 1547
JANE 1553
MARY I 1553.3
ELIZABETH I 1558
CHARLES I
COMMONWEALTH 1649
WILLIAM III & MARY II 1689
ANNE 1702 .
GEORGE I 1714
GEORGE II 1727
GEORGE III 1760
GEORGE IV
EDWARD VII 1901
GEORGE V 1910
EDWARD VIII 1936
GEORGE VI 1936.3
ELIZABETH II 1952
And there it is for every one who wants to know what and how the English Monarche came.