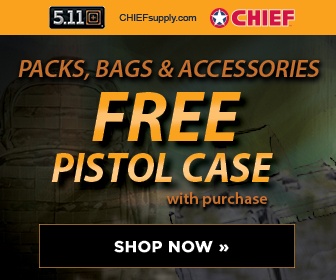 Bloomberg.com
March 6, 2008 By Tony Capaccio, Bloomberg News
Northrop Grumman Corp.'s selection over Boeing Co. for an aerial refueling tanker program worth as much as $35 billion was a "very thorough, straightforward job" that picked "the best product at the lowest cost," the U.S. Defense Department's No. 2 official said today.
"I'm completely comfortable that the Air Force did what they were required to do," Deputy Defense Secretary Gordon England said in an interview. "The process was very carefully vetted, and I'm absolutely convinced it was a completely fair, forthright, honest and open competition."
England's remarks are the Pentagon's strongest defense to date of an award that's drawn condemnation from Boeing's supporters in Congress, including a threat to block funding.
The Air Force on Feb. 29 awarded the program to build as many as 179 tanker jets to a team led by Los Angeles-based Northrop Grumman. Northrop is working with European Aeronautic, Defence & Space Co., which will build the aircraft body. EADS is based in Paris and Munich.
Northrop spokesman Randy Belote yesterday said 40 percent of the work will be done outside the U.S. Representative John Murtha, a Pennsylvania Democrat who chairs the House panel that controls defense spending, said that isn't appropriate when the U.S. faces a massive trade deficit. In 2007, the U.S. had a $711.6 billion trade deficit.
"There is the industrial base you have to consider," Murtha told Sue Payton, the Air Force's assistant secretary for acquisition, at a hearing yesterday. "The political implications are important," he said. "All this committee has to do is stop the money and this program is not going forward."
England, asked about the threat to block funding for the deal, warned of global retaliation.
"Boeing exports a lot. There are international relations that are important in all this," he said. "Hopefully, the Congress will be very balanced and thoughtful before they take any action."
"The process was fair and complete, and I'm completely satisfied that the Air Force did a very thorough, straight- forward job of evaluating the proposals and, based on the evaluation, they picked the best product at the lowest cost," he said.
The companies throughout the competition "were fully aware of everything that was going on so it was very transparent," England said. The Air Force "made the correct selection based on their selection criteria."
Defense Secretary Robert Gates in a press conference yesterday declined to discuss the selection, saying he felt the competition was "fair."
Chicago-based Boeing is scheduled to receive a briefing tomorrow from the Air Force on why its aircraft was not selected. The company may decide as early as this weekend whether to formally protest the decision, spokesman Bill Barksdale said.
"It has to happen soon" since challenges must be filed with the Government Accounting Office within five days of a contract debrief, Barksdale said today. The briefing "will be decisive" in whether a protest is filed, "though we're not leaning in that direction," he said in a telephone interview.
Air Force Secretary Michael Wynne told the Senate Armed Services Committee yesterday that the Northrop Grumman-EADS candidate was evaluated across nine key performance parameters, "and across that spectrum the Northrop Grumman airplane was clearly a better performer."
"The Boeing proposal was judged to be just a little bit more risky, primarily because of the complexity of their offering," Wynne said without elaboration.
Northrop and partner EADS won an initial contract of $1.5 billion for development and purchase of four test aircraft and options of $10.5 billion to build the first 64 aircraft through 2013 of the planned 179-tanker program.