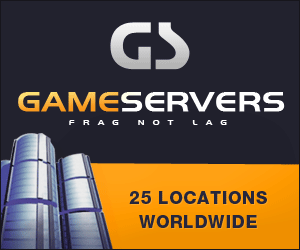 Los Angeles Times
May 2, 2007
A Chinese American man denies trying to transmit sensitive information, saying the material was not classified.
By H.G. Reza, Times Staff Writer
A Chinese American engineer, on trial for allegedly sending information about U.S. military technology to China, took the witness stand Tuesday to deny the charges and said he had no ties to his homeland's military or intelligence service.
Chi Mak testified for about two hours, appearing relaxed and confident as he answered questions from defense attorney Ronald O. Kaye. Kaye wasted no time asking him about three computer disks that are at the heart of the government's case.
Federal agents recovered the disks on Oct. 28, 2005, from his brother, who was trying to board a midnight flight to China with his wife at Los Angeles International Airport.
"Did you give the three disks to Tai Mak in order to give them to the Chinese government?" Kaye asked.
No, Mak said.
The disks were intended for two old friends in Hong Kong, a professor at a technical school and an official at Hong Kong Electric Co., he said. None of the disks contained classified information or material that was not already public, Mak said.
"All three CDs contained material presented at conferences with international attendees," he said.
Prosecutors said the information, while not classified, was sensitive and embargoed to China because it applied to U.S. military technology. The defense says the information was in the public domain and some was available on the Internet.
The encrypted disks contained information about an electric-powered propulsion system for warships, a solid-state power switch for ships and a PowerPoint presentation on the future of power electronics. Mak, 67, a naturalized U.S. citizen, worked on the first two as an engineer at Anaheim-based Power Paragon Inc., a military contractor. He lives in Downey.
Mak, who testified in U.S. District Court in Santa Ana, is expected to be the final witness in a monthlong trial. The case is expected to go to the jury next week. He and four co-defendants, including his wife, brother, sister-in-law and a nephew, have been accused of conspiring to violate export laws, exporting or trying to export military information to China, acting as agents of the Chinese government and lying to the FBI, among other charges.
Prosecutors have argued that the Chinese groomed Mak since the 1960s as a spy and that a mysterious "Mr. Pu," who lives in Guangzhou, is his handler. Mak said Pu is a family friend who is taking care of his sister-in-law's sick mother.
Mak said that he was born in China and that his family fled to Hong Kong, where his father was a banker, in 1948, as Communists forces gained control of the country. Hong Kong was under British rule.
He said his father sent the family back to China in the 1950s when his bank fell on hard times, and Mak received a degree in electrical engineering from a Chinese university.
Several jurors leaned forward to listen to Mak's testimony, which he delivered softly in heavily accented English. He apologized for resorting to technical language when answering some questions. The jurors smiled as he talked about being a pack rat and keeping every Christmas card he has ever received and all of his pay stubs since arriving in the U.S. in 1978.
Prosecutors have said Mak took home documents marked "NOFORN," which stands for No Foreign, meaning the information can be viewed only by U.S. citizens.
The government said the documents were not supposed to leave the building he worked in, and he intended to give the papers to the Chinese government.
But Mak said Power Paragon officials encouraged engineers to work from home, especially when working on proposals, and said it was "impractical" to leave NOFORN documents at the office. It was a common practice at the company to take the documents home, he said.
Mak said he never sent any of the documents to the Chinese government or to anyone in China.