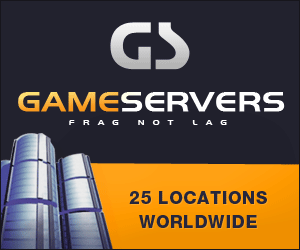 Wall Street Journal
November 5, 2007
Pg. 1
Strains Seen as Army, Its Popularity Waning, Steps Up Its Civil Role
By Peter Wonacott
LAHORE, Pakistan -- By imposing emergency rule, Gen. Pervez Musharraf broke sharply with his pledge to reduce the army's role in national life.
In sweeping actions Saturday, Gen. Musharraf, Pakistan's president and head of the army, consolidated his grip on the courts, media and political opposition by blackening private domestic and international television channels, replacing several Supreme Court justices, and detaining about 500 political opponents and human-rights activists.
In doing so, he also boosted the authority of the military at a time when the institution is facing unprecedented scrutiny both for its inability to contain Islamist violence and for its presence in almost every crevice of Pakistan's civil administration. A fresh period of military-enforced rule risks exacerbating those tensions in a way that reverberates far beyond this nation of 170 million. Pakistan's lawless tribal belt, bordering Afghanistan, is the suspected home of senior al Qaeda leaders, including Osama bin Laden.
Many in Pakistan have bristled at the army's failures to stem a wave of suicide attacks, which in recent months have erupted in the country's biggest cities. Those failures contrast with the success of retired and active soldiers in scoring plum government positions, highlighting for some a military that appears more interested in the benefits of running the country than in defending it.
Taken together, those trends have led to a change in the perception of the army, long one of the most respected institutions in Pakistan, from a source of stability to a potential liability. Gen. Musharraf had embarked on a program to start reducing the role of the army in public life. But the state of emergency, which Gen. Musharraf proclaimed in his role as army chief, may now make the military a larger target for extremist attacks and for public criticism. Already, army officers have been instructed to avoid public places in uniform.
"It's become an army that's not well liked," said retired Brig. Gen. Shaukat Qadir, founder and former official of the Islamabad Policy Research Institute, an Islamabad think tank. He added: "This government has been unprecedented in its invasion of the civilian sector by retired officers -- you open any door and you see a soldier sitting there."
Gen. Musharraf, a former commando who seized power in a 1999 military coup, said in an address on state-run television just before midnight Saturday that he imposed emergency rule because "Pakistan has reached a dangerous point, and is undergoing an internal crisis." He added: "I fear that if timely action is not taken, then God forbid there is a threat to Pakistan's sovereignty."
The emergency-rule order doesn't dissolve Parliament, and Gen. Musharraf, 64 years old, said he was still committed to holding parliamentary elections that had been part of a transition in the nation from military rule to civilian government.
The elections, which would install a new prime minister, were originally slated for January. Under emergency rule, however, the life of the current parliament -- stacked with supporters of Gen. Musharraf -- can be extended for one year from Nov. 15. The government appears almost certain to curtail sharply any campaigning and will likely postpone elections. Yesterday, Pakistan's Prime Minister Shaukat Aziz provided no clear timetable for emergency rule, saying it would be in place for as long as needed.
Gen. Musharraf's emergency order was a major setback for U.S. foreign policy and prompted unusually strong criticism from the Bush administration. Gen. Musharraf is a key U.S. ally in fighting Islamic extremism and Pakistan has received almost $11 billion in U.S. assistance since the Sept. 11, 2001, terrorist attacks. But senior U.S. officials had been encouraging him to smooth the path for a transition to democracy and as recently as late last week had publicly discouraged him from taking any emergency measures.
Yesterday, the U.S. Embassy in Islamabad said, "The government of the United States is gravely concerned about orders by the government of Pakistan to suppress the news media and to detain lawyers, politicians, human-rights activists, and others during the proclamation of emergency. Such extreme and unreasonable measures are clearly not in Pakistan's best interest, and contradict the progress Pakistan has made toward becoming a fully democratic society."
Former Prime Minister Benazir Bhutto has been expected to play an integral role in the transition. She and Gen. Musharraf recently brokered an agreement that paved her return from self-imposed exile and dropped corruption charges against her. In return, she agreed to work with him toward the January elections, and was seen as a front-runner for prime minister in a new civilian government with Gen. Musharraf as president.
Those ties are now being tested. On Saturday, upon returning from a short trip to Dubai, Ms. Bhutto said she planned to discuss with other political leaders a plan to reverse Gen. Musharraf's suspension of the constitution.
"I agree with him that we are facing a political crisis, but I believe the problem is dictatorship. I don't believe the solution is dictatorship" she told the British television broadcaster Sky News. Ms. Bhutto remains free from house arrest.
Another former prime minister now in exile, Nawaz Sharif, has vowed to return as well. (In his first attempt in September, he was swiftly deported back to exile in Saudi Arabia.) Mr. Sharif, who was overthrown by Gen. Musharraf's military, has called for the political opposition to rise up and challenge his foe.
So far, though, there have been few signs of civilian unrest or mass protests against Gen. Musharraf's action: With thousands of police and paramilitary troops on the streets, the major cities such as Islamabad and Karachi saw few disturbances yesterday.
The state of emergency was declared just days before Pakistan's Supreme Court was expected to rule on the validity of an election by national and state legislators early last month that granted Gen. Musharraf another five-year term as president on the understanding he would step down as army chief this month. The Supreme Court hadn't validated the result because of challenges to his re-election to a civilian post while in a military uniform.
With the state of emergency, Gen. Musharraf has improved his chances of a favorable decision. A new panel of Supreme Court judges -- excluding seven who resigned or were dismissed -- is expected to reconvene for hearings today, according to Muhammad Ali Saif, a member of Gen. Musharraf's legal team. Mr. Saif said some of the dismissed judges were involved in ordering the release of persons held in secret detention, who are now suspected of carrying out recent terrorist attacks.
"One can't put all the blame on the president," he said. "One has to understand the situation that's been created in Pakistan."
Authorities have rounded up several prominent human-rights activists who had been sharply critical of Gen. Musharraf and had pushed the Supreme Court to take cases involving people secretly detained without trial. A person identifying herself as a member of the Lahore police answered the mobile phone of Asma Jahangir, chairwoman of the Human Rights Commission of Pakistan, and said the veteran activist had been placed under house arrest. Yesterday, police broke up a meeting of activists and arrested several of them, including I.A. Rehman, the commission's director, according to his son, Asha'ar Rehman.