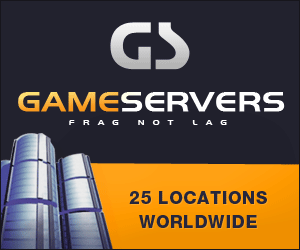 Washington Post
May 21, 2007
Pg. 8
U.S. Officers Try Negotiating Before Buildup in Baghdad Slum

By Ann Scott Tyson, Washington Post Staff Writer
BAGHDAD -- The U.S. military is engaged in delicate negotiations inside Sadr City to clear the way for a gradual push in coming weeks by more American and Iraqi forces into the volatile Shiite enclave of more than 2 million people, one of the most daunting challenges of the campaign to stabilize Baghdad.
So sensitive is the problem of the sprawling slum -- heavily controlled by militiamen loyal to anti-American cleric Moqtada al-Sadr -- that Gen. David H. Petraeus, the top U.S. commander in Iraq, personally approves all targets for raids inside the Baghdad district, military officers said.
Lacking sufficient troops so far to move deeper into Sadr City, the military has cautiously edged into the southern part, conducting searches and patrols, handing out supplies and using offers of economic aid to try to overcome resistance. Meanwhile, U.S. Special Operations forces and other U.S. and Iraqi troops have detained militia leaders in an effort to weaken their organization.
As additional U.S. forces flow into Baghdad this month and next, the plan is to step up the presence of U.S. and Iraqi troops in Sadr City, U.S. commanders said in interviews over the past three weeks. "More U.S. forces are needed in Sadr City to establish greater control, with Iraqi forces. We have to be matched," Col. Billy Don Farris, commander of the 82nd Airborne Division's 2nd Brigade and senior U.S. officer for the area.
Commanders say they intend to use political negotiations to gain peaceful entry into the district, bringing with them Iraqi forces and reconstruction projects. U.S. officials hope "to take Sadr City without a shot fired," said Maj. Gen. Joseph F. Fil Jr., the senior U.S. general overseeing Baghdad.
But negotiations have had setbacks, with key players shot or intimidated. Farris, the lead American officer in the talks, was evacuated from Iraq and is recovering after being shot in the leg May 3 in a different part of Baghdad, his spokesman said last week.
If political avenues are exhausted, the U.S. military has formulated other options, including plans for a wholesale clearing operation in Sadr City that would require a much larger force, but commanders stress that this is a last resort.
"A second Fallujah plan exists, but we don't want to execute it," a military officer in Baghdad said, referring to the U.S. military offensive in November 2004 to retake the insurgent stronghold of Fallujah in Iraq's western Anbar province. He spoke on condition of anonymity because he was not authorized to speak with reporters.
Today, the small U.S. units patrolling Sadr City do not venture far into its teeming neighborhoods. Posters bear the frowning visage of Sadr and flags symbolize his militia, the Mahdi Army, whose influence reaches into every alley.
"Sadr City is like a spider web," said Lt. Col. Richard Kim, the U.S. battalion commander in the area.
One recent morning, a convoy pulled up to a girls school, and U.S. troops and Iraqi police officers piled out, heavily armed but with a benign mission: assessing classroom supplies.
Yet the school's somber-faced headmistress, sitting in her office with a poster of Sadr above her on the wall, confided her fears. "We are receiving threats for taking school supplies from you," Ataf Abas Hamid al-Bayati told U.S. troops through an interpreter. In search of refuge, she said, she had asked the United Nations to help relocate her.
Negotiations with local officials by U.S. officers, stalled off and on by assassination attempts and other threats, this month achieved incremental progress with a project to put protective barriers around a main Sadr City market. Iraqi police and contractors are now carrying out the project, which will take about three weeks to complete, said Lt. Col. David Oclander of the 82nd Airborne.
Commanders stress that the "soft" approach to Sadr City does not apply to violent militia cells, which are targeted throughout the area by U.S. Special Operations troops and other forces.
"More often than not, we're successful," said Staff Sgt. Dan Moss, of the 2nd Battalion, 3rd Stryker Brigade, as he returned from a recent night raid in which his team broke into a house and captured an Iraqi suspected of bombing the security station in Sadr City.
In the absence of Sadr and other leaders of his movement, who left Baghdad early this year before the new security plan began, the raids have weakened some militia factions, U.S. officers said. U.S. forces "pretty much wiped out a whole layer of middle people," said Capt. Douglas Hess, who helps advise Iraqi national police in Sadr City.
There is now "a degree of chaos," in Sadr's movement, said a senior military official in Baghdad. Sadr's aides insist that the cleric still has control over his movement and that his militia has lain low in Sadr City in deference to his orders.
Attacks on the U.S.-Iraqi security station in Sadr City are a reminder that the entrenched Shiite militia is a force to contend with. "This is where they launch mortars from. It's a straight shot" to the security station, said Lt. Dylan Montgomery, leading a recent counter-mortar mission at dusk through a deserted market area. A white Toyota and two other vehicles sped away from the Humvee patrol, which was too slow to give chase. A night guard, Haidar Abd Rada, 32, told the patrol he saw nothing. "We are between something hard and a rock," he whispered, out of earshot of the soldiers.
American officers readily acknowledge militia infiltration of the police. "Everyone is affiliated" with the Mahdi Army in Sadr City, said Capt. Frank Fisher, who runs an operations center with Iraqi police.
Brig. Gen. Ali Ibrahim Daboun, the senior Iraqi commander in the area, and many of his policemen come from Sadr City and therefore are "left more open to coercion and intimidation by the militia," said Hess. "General Ali can only do so much," he said.
U.S. commanders suggest that rather than shun the militia members in the police with whom they live, U.S. troops should try to win them over. "They can be the best spokesmen," Kim said.
National police Staff Sgt. Ali Mahid Mohammed, 27, said some elements of the Mahdi Army are "good, religious people" who help residents, while others "like to kill and kidnap and steal."
Col. Hamoud, a police liaison who has lived in Sadr City for 19 years and spoke on condition his full name not be used, said residents welcome aid from the United States brought peacefully, but warned that if U.S. troops use force, they will meet opposition.
"If they put their boots on people's heads," he said, referring to a highly insulting gesture in Iraqi culture, "there will be fighting."