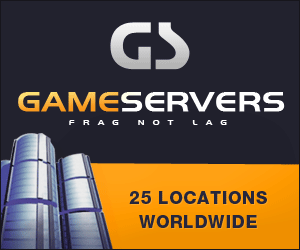 Washington Times
May 12, 2007
Pg. 1
By Christina Bellantoni, The Washington Times
Republicans, accusing Democrats of caring more about "bugs and bunnies" than hunting for al Qaeda, yesterday failed to strip a global warming study from an intelligence policy bill as lawmakers tacked a similar climate change provision onto a separate defense bill.
The Democratic-controlled House on a 230-185 vote defeated Republican efforts to block a major study of how global warming might affect national security, with majority party leaders saying melting ice caps and droughts must be taken into account.
"This isn't bugs or bunnies, it is survival or destruction," charged Rep. Jane Harman, California Democrat and the former ranking member on the Intelligence panel. "Droughts affect the stability of governments and stability of governments is one of the few things we need to know about."
But Republicans dismissed the study as too "politically correct," and said the call for a National Intelligence Estimate (NIE) assessing climate change's potential affect on national security is redundant because numerous government organizations already study the issue.
"With rogue nations pursuing nuclear weapons, conflict in Afghanistan and Iraq and the recent arrest of radical jihadists planning to attack U.S. bases in the Northeast, the intelligence community has more than enough national security challenges without ... forcing global climate change on it as an issue," said Rep. Peter Hoekstra of Michigan, the ranking Republican on the Intelligence panel.
He tried to strip the provision from the bill, backed by all but 12 of the chamber's Republicans and three of its Democrats.
After voting to keep the NIE in the bill, the House voted 225-197 early yesterday for final approval of the Intelligence Authorization Act. The act sets policy and is a blueprint for spending an estimated $48 billion in 2008 on the nation's intelligence agencies.
Senate Republicans last month blocked consideration of that chamber's version of the intelligence bill. It is unclear whether the House and Senate will be able to send a completed measure to President Bush, who is opposed to the climate change study.
Backed by key military officials, Democrats have succeeded in adding global warming considerations to the upcoming defense authorization bill. Should the measure pass the House next week, the Army would need to consider potential sea level rise when planning wars, and make sure troops have equipment that can withstand severe weather events.
The National Defense Authorization Act sets a framework for spending $645 billion on the military and the wars in Iraq and Afghanistan in 2008.
The bill includes a requirement that the National Defense Strategy and Quadrennial Defense Review consider "the risks posed by climate change to current and future DOD missions."
As with crafting the NIE, this move was recommended in a report authored by 11 three- and four-star generals on the Military Advisory Board.
No one protested the warming provision included in the defense bill, which passed the Armed Services Committee unanimously this week.
The bill authorizes increasing the size of the military, providing care for wounded veterans and getting more and better equipment to troops in Iraq and Afghanistan.
"It would be irresponsible for us to ignore the warnings of generals and admirals who have spent a lifetime on battlefields and who are telling us global warming is a major strategic weakness," said Rep. Edward J. Markey, Massachusetts Democrat who is chairman of a special global warming panel created this year.
Rep. Roscoe G. Bartlett, Maryland Republican, said he expects the defense bill to "sail" through the House next week. He noted that weather forecasters are involved in any military operation.
"Leading retired generals and admirals understand that the consequences of climate change could have serious implications in our planning and the kinds of weapons systems we build," he said. "They were not selected because they were left-leaning zealots; they were on the board for their expertise."
Mr. Bartlett also said he thought Republicans protesting the warming study in the intelligence bill were not thinking clearly, suggesting they were trying to use the issue as a political wedge.
Former CIA Director George Tenet used the "bugs and bunnies" term in his new book to complain about former Vice President Al Gore's focus on the environment in the 1990s.
Rep. Alcee L. Hastings, Florida Democrat, said 2 million Iraqi refugees have gone to Syria, Jordan and Egypt -- all countries who already have problems with lack of water. "Someone tell me how that doesn't equate to an environment where terrorists are going to be produced," he said.
Republicans also repeatedly complained that the government already spends $6.5 billion annually studying global warming.
"The severity of the problem of climate change does not justify some of the extreme actions many people in the radical environmental community are trying to push today," said Rep. Dave Weldon, Florida Republican.
"This isn't environmental fringe, this is the nuts and bolts of the future of our country," Rep. Earl Blumenauer, Oregon Democrat, responded.
The NIE is just one of several global warming policy changes Democrats are pushing on Capitol Hill. Speaker Nancy Pelosi created a special committee to consider climate change, and recently announced her intention to make the House side of the Capitol building carbon neutral.