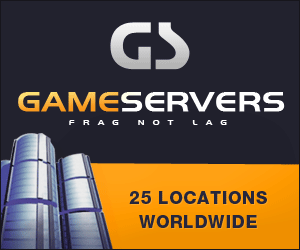 By David Newton
ESPN.com
DAYTONA BEACH, Fla. --
Dale Earnhardt Jr.
didn't mince words when asked Thursday what it would take to re-sign with the Nextel Cup organization his father built.
"People around me are all the time having to remind me of the magnitude of me." -- Dale Earnhardt Jr.
"I want majority ownership, basically," Earnhardt Jr. said during media day at Daytona International Speedway.
As in more than 50 percent?
"Absolutely," Earnhardt Jr. said emphatically.
Earnhardt Jr.'s contract with Dale Earnhardt Inc. expires at the end of the 2007 season. Earnhardt Jr. and his sister, Kelley Earnhardt Elledge, began negotiations on a new deal in the middle of 2006, with ownership of the company a major sticking point.
Until Thursday, Earnhardt Jr. never indicated what percentage.
Asked if stepmother Teresa Earnhardt, who inherited sole ownership of the company when Dale Earnhardt was killed on the last lap of the 2001 Daytona 500, was willing to budge, Earnhardt Jr. said, "We'll see."
Earnhardt Jr. and Elledge, met with Max Siegel, DEI's new president of Global Operations, on Wednesday along with director of motorsports Richie Gilmore.
Earnhardt Jr. said it was more of a get-to-know-you meeting with Siegel than a contract negotiation, but added Siegel could expedite the process he initially hoped would be concluded by April or May.
"He's a great guy to talk to and a great guy to work with," Earnhardt Jr. said of Siegel. "He's going to speed things up. He's going to improve negotiations and help those things make it a little bit easier."
Not in the meeting was Teresa, who has been asked to step aside in negotiations because of her somewhat tumultuous relationship with Earnhardt Jr. DEI officials could not be reached for comment Thursday.
"A lot of the problems in the past, it was very clunky in how it went along," Earnhardt Jr. said. "Really, you could never get gears meshed. I think he [Siegel] can improve that."
The relationship with Teresa took a turn for the worse in December when Teresa told the Wall Street Journal that her stepson needed to decide between being a driver and public personality.
Earnhardt, who has his own television and radio show, said in his most recent interview he was past that. On Thursday, he called it a "low blow."
"She portrayed it as I was out there waving a flag, 'Hey, look at me. I can dance and I can sing, check me out,' like I'm trying to do all this different stuff," Earnhardt Jr. said. "I enjoy my radio show. It's an hour long. It takes no time to do. My TV show takes five days out of the year to shoot."
Earnhardt Jr. said he's tried hard to remain professional with his public comments on Teresa and negotiations "to keep the bitterness out of it."
He was much more outspoken on Thursday, saying media reports that DEI needs him more than he needs DEI have helped him understand his value.
"You don't like public opinion or media opinions to sway decisions," Earnhardt Jr. said. "But in this case, I have a real bad habit of being way too modest about my position in this sport. A lot of people, including the media, have helped me understand what I'm worth, what the situation really is."
Four-time Cup champion
Jeff Gordon
, who believes Earnhardt Jr.'s relationship with Teresa is damaged to the point it will make a new deal hard to reach, laughed.
"I feel sorry for him if he didn't realize where he was at all," he said. "I'm pretty sure Kelley knows where he's at. If he doesn't, she can remind him."
Earnhardt has been named the most popular driver in NASCAR the past four years. His merchandise sales are far and away tops in the sport and his primary sponsor, Budweiser, is the No. 1 sponsor in terms of exposure.
"People around me are all the time having to remind me of the magnitude of me," Earnhardt. Jr. said. "They're like, 'Hey, we want you to come to the ESPYS to present?' I'm freaked out, scared to death to go to it. They're like, 'Man, you've got to get more confidence because you're that big. You deserve to be there on that stage.'
"The media, when you guys write about the position that I have, the leverage that I have, it sort of helps me understand what my sister, J.R. Rhodes and all of those people have been trying to explain to me for the last five or six years."
Asked if Teresa understood that value, Earnhardt Jr. said, "You'll have to ask her. I don't want to put words in her mouth."
Nobody put words in Earnhardt Jr.'s mouth on what he wants.
"The main factor is the ownership part," he reiterated. "It has nothing to do with money and nothing else."