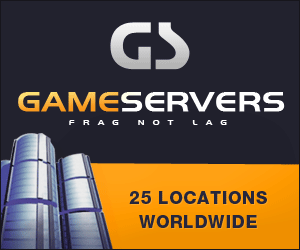 New York Times
May 6, 2007
By Peter Applebome
WEST POINT, N.Y.--Of Uther Pendragon, we can say this.
He was born down by the cemetery at West Point. He was named for the fierce warrior father of King Arthur. His mate, Igraine, was named for Arthur's mother. He always seemed to gravitate to the spires of West Point's Catholic Chapel, where he'd let forth a high-decibel barrage of defiant screeches — kreeee, kreeee, kreeeee — as if to make sure that no one could forget he was around.
He and Igraine produced five broods, about 15 offspring in all. He was 8, about midway through the lifespan that could be expected of a red-tailed hawk in the wild, when he was hit by a car or truck — the driver didn't stop — a few weeks back while feasting in front of Eisenhower Hall on the remains of a squirrel that itself had been run over.
He fluttered around in agony, with a broken pelvis and nerve damage, Igraine screaming above, until he was netted and taken to a veterinary hospital nearby. But there was nothing to be done. He was put to sleep a day later.
Some of the cadets, busy trying to hold up under the crushing workload, barely knew of his existence. But to others, to the staff and particularly to James A. Beemer, West Point's natural resources manager, he had already become a part of academy lore — part of the vivid blend of the eternal and the transitory that is life at West Point, like the cannons at Trophy Point or the reminders of the glory days of Army football at Michie Stadium.
Maybe Uther Pendragon would have taken on the same almost mythic qualities had he decided to roost anyplace else where humans congregate — if he had become, say, Uther of I.B.M. or Uther of Quinnipiac University. But, well, probably not.
After all, not many institutions could provide as diverse and dramatic a habitat as West Point, with its 16,000 acres and three miles of frontage on some of the most scenic terrain on the Hudson. So, yes, you train for war here, but birders can also pick up a checklist for spotting 250 varieties of birds, not to mention 49 kinds of mammals, 37 of fish, 22 of reptiles. In a way, Uther came to symbolize them all.
If plebes imbibe the traditions of West Point and the academy's emphasis on character from the time they set foot on campus, maybe Uther developed his own personality, too, said Mr. Beemer, who is bearded and wears a Cadet Hunting Club cap.
Crows and small birds, he said, usually do not like having hawks around. They fly at them in harassing swarms, but for whatever reason, they left Uther alone.
There was the hawk's oddly social behavior. "Hawks prefer their privacy like people do," Mr. Beemer said. "They're not exhibitionists." But Uther would be noisy or quiet depending on who was around, as if he knew whom to hide from or play with or greet.
Mr. Beemer remembers the perfect late-summer day two years ago when he was in his office and was startled to hear the chatter of hawks just outside. He went out to see Uther and Igraine — they were named by Mr. Beemer's fiancée, Kaylee Seagraves — and their three new chicks sitting in the trees nearby, as if the proud parents had dropped by to show off the kids.
And then, of course, there was the other thing that West Point shares with almost no place else: the intimate bond between duty and danger, even death, in much the same way that there's no way to know when predator becomes prey.
By any standard, it has been a dreadful few years for West Point — though not so dreadful as to alter the appeal of the academy. About one in 10 applicants is accepted, roughly the pre-9/11 level. Some of the bad news was random and inexplicable, like the death of Maggie Dixon, the 28-year-old coach who led the Army women's basketball team to its first N.C.A.A. tournament berth a year ago and then died of heart failure a month later.
Most of what has happened is as explicable as any time war takes young lives, as it has 53 times for West Point grads since 9/11. West Point graduates represent a far higher percentage of American military deaths in Iraq and Afghanistan than in any other war in recent history.
A terrible tale is behind every one of those deaths, though some go from terrible to unbearable, like that of Emily J. T. Perez, a 2005 graduate who became the first minority female command sergeant in the academy's history and last September became its first female graduate to die in Iraq. She was 23.
Even those like Mr. Beemer, whose work does not regularly put him in close contact with many cadets, find it almost impossible to evade the chill. So he fondly remembers Michael R. Adams, who revived the West Point Cadet Fly Fishing Club before graduating in 2002. He was killed in Iraq in 2004.
"Well Done. Be thou at peace," it reads at the bottom of the Final Roll Call, a listing of the dead on the Web site of the academy's Association of Graduates. The right words for Maggie Dixon, for Emily J. T. Perez, for Michael R. Adams, maybe even for Uther Pendragon, links in a very long chain that's growing far too fast.