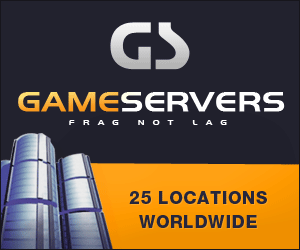 DAVE GOLDBERG
Associated Press
INDIANAPOLIS -
Two weeks ago, Lovie Smith made the three-hour trip from Chicago to watch Tony Dungy's Colts take on Herman Edwards' Chiefs in a first-round NFL playoff game.
The night before, the three old friends and their wives dined at P.F. Chang's in downtown Indianapolis in what was as much a symbolic meeting as a gathering of old pals - three black coaches celebrating the arrival of their teams in the NFL playoffs.
"We talked about starting in '96 in Tampa and some of the things we remembered from then," Dungy recalled on Thursday. "How great it is that we are in the playoffs and that at least two of us have a chance to make it to the Super Bowl. You realized it would be awesome if it happened and, hopefully, it will."
It's officially one game from being awesome.
If the Colts beat the New England Patriots on Sunday and Smith's Bears beat the New Orleans Saints, it would put two black coaches in the NFL's marquee game for the first time in its 41 years. Even if just one of them wins, that, too, would be a first.
There were just three black head coaches in the NFL when Dungy started nearly a decade ago in Tampa, with Edwards and Smith on his staff. Back then, 70 percent of the league's players were black - a percentage that still holds.
This year, there were seven black coaches, including Dennis Green in Arizona and Art Shell in Oakland. Both men were fired after the season, although Shell will remain in the Raiders' front office. The others are Cincinnati's Marvin Lewis and Cleveland's Romeo Crennel.
Though he didn't coach this season, Ray Rhodes coached Philadelphia and Green Bay in the 1990s.
Despite the strides, no black head coach has ever taken the final step.
"Of course, it would be special if that happened," Smith said. "I hope for a day when it is unnoticed but that day isn't here. This is the first time, I think, two black men have led their teams to the final four. You have to acknowledge that. I do, we do. I realize the responsibility that comes with that."
So do black players.
"We're making progress slowly," says defensive tackle Anthony McFarland of the Colts, who played for both Dungy and Smith in Tampa Bay.
"I don't think players think of 'black players' and 'white players.' It shows that for Tony and Lovie to come this far that there are at least some organizations that have confidence that black men can be head coaches. I hope it goes beyond that so we don't have to think of their race," he said.
NFL leaders acknowledge that's in the future.
"We still have problems with the front office," said Pittsburgh's Dan Rooney, one of league's senior owners.
An example: When Jerry Reese was promoted to general manager of the New York Giants this week, he became just the third black man in that key position, joining Baltimore's Ozzie Newsome and Houston's Rick Smith.
The push for diversity actually came from outside the NFL five years ago.
Two lawyers, the late Johnny Cochran Jr. and Cyrus Mehri, released a study criticizing the league for ignoring black candidates for head coaching jobs.
Then-commissioner Paul Tagliabue, a staunch advocate of minority hiring, quickly appointed a committee headed by Rooney to study the problem.
From that emerged "the Rooney rule," requiring any team with a coaching vacancy to interview at least one minority candidate before making a decision. Rooney himself is currently considering Minnesota defensive coordinator Mike Tomlin, who is black, and Chicago assistant Ron Rivera, who is Hispanic, for his team's coaching vacancy.
That rule was a huge step forward.
As recently as 1987, when 200 league and team officials convened for their annual March meeting, there was just one black person among them. Two years later, Shell became the first black head coach of the modern era - there hadn't been one since Fritz Pollard in the barnstorming days of the early 1920s.
Few remember Pollard, although Dungy acknowledged him Thursday as "the Jackie Robinson of pro football."
Another positive sign: Some black coaches who have left their original teams have been hired again. Dungy, Shell and Rhodes all got second jobs after being fired, and Green and Edwards (who was with the New York Jets from 2001-2005) voluntarily left one team and were hired by another.
"That the black coaches are being fired and rehired show that they are becoming part of the system now - they're inside the 'old boy network' instead of out of it," Rooney said. "I don't think people look at their race but just that they're just good coaches. It's a big step from where we were."
Still, the NFL's numbers aren't close to the NBA's, another league with a large majority of black players. It currently has 11 black coaches for 30 teams, and there have been 56 in its history.
The NFL started a minority intern program nearly two decades ago for players and college coaches. It, in turn, has brought dozens of black assistant coaches into the league.
But a year ago, when there were nine vacancies, only Shell, who had been working in the league office, was hired.
It's no wonder they end up rooting for each other to succeed.
"Of course, Tony is a good friend," Smith said. "I'm a big Colts fan since they are on the AFC side of the football. But not if we play them in the Super Bowl."