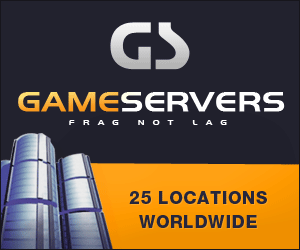 AARON BEARD
Associated Press
RALEIGH, N.C. -
As he aggressively pursued sexual assault charges against three Duke lacrosse players for nearly 10 months, Mike Nifong never wavered publicly in his commitment to take the oft-sensationalized case to trial. But facing ethics charges that could lead to his disbarment, the Durham County district attorney quietly asked to be removed from the case Friday - faxing a letter to the state attorney general asking for a special prosecutor to take over the case that is sure to define his nearly three-decade career.
"His withdrawing from the case has nothing to do with how he feels about the merit of the case," Nifong's attorney, David Freedman, told The Associated Press. "He's disappointed he has to get out of the case. He likes to see things from beginning to end."
What comes next in the troubled prosecution of Reade Seligmann, Collin Finnerty and David Evans will likely be determined by the lawyer appointed by State Attorney General Roy Cooper. His office declined to comment Friday night, but a spokeswoman said officials would speak with reporters Saturday.
"If he decides to take it, his staff is going to spend a significant amount of time to review the case files, interviewing the witnesses and making a determination on what is the proper process," said Peg Dorer, director of the North Carolina Conference of District Attorneys.
Dorer said that could take a month or more. Defense attorneys said they weren't worried about the prospect of such a delay, and instead cheered Nifong's decision to recuse himself.
"We've tried to cooperate with Mr. Nifong, and he's refused," said Joseph Cheshire, an attorney for Evans. "We look forward to working with whoever the new prosecutor is and we're confident that after that review is made, the case will be dismissed."
Under North Carolina law, only a district attorney can formally request a special prosecutor. The request can be made when there are potential conflicts of interest, when a case is particularly complex or when there are other unusual circumstances.
Once the ethics charges were filed, Nifong "had a conflict of interest with respect with the case," said Ron Sullivan, a criminal law professor at Yale University. "It's probably safe to say that Nifong felt that he couldn't be completely objective."
Nifong led the investigation into allegations a 28-year-old student at North Carolina Central University - hired to perform as a stripper - was gang-raped and beaten at a March 13 party thrown by Duke's highly ranked lacrosse team. His frequent interviews with news agencies in the early days of the case generated much scrutiny; at one point, he called the lacrosse team "a bunch of hooligans."
But as he started to hand over his evidence to the defense, the case appeared to unravel. Legal experts and observers have said it appears to be based only on the testimony of an accuser who has told wildly different versions of the alleged assault - a shifting story that led Nifong to drop rape charges on Dec. 22. The three players remain charged with sexual offense and kidnapping.
Last month, the North Carolina State Bar charged Nifong with violating four rules of professional conduct for making misleading and inflammatory comments about the athletes under suspicion. He faces penalties ranging from admonishment to removal from the bar.
"He feels as a result of the accusations against him that he would be a distraction and he wants to make sure the accuser receives a fair trial," said Freedman, who said Nifong met with the accuser this week to tell her of his decision.
"He still believes in the case," Freedman said. "He just believes his continued presence would hurt her."