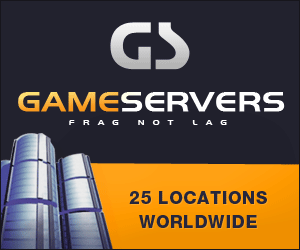 Washington Post
November 27, 2006
Pg. 14
Shiite, Sunni, Kurd Leaders Appeal for Calm in Joint Plea

By Nancy Trejos and Saad al-Izzi, Washington Post Staff Writers
BAGHDAD, Nov. 26 -- Gunfights broke out and mortar shells came crashing down on parts of the capital Sunday despite a three-day-old curfew and appeals for calm from Iraq's top Shiite, Sunni and Kurdish political leaders.
"Don't give those who are depriving you of security a chance to impinge on your unity," the leaders said in a joint statement broadcast on national television, vowing to find out who was responsible for car bombings Thursday that killed more than 200 residents in Sadr City, a Shiite Muslim stronghold in Baghdad. "They want to drag you to angry reactions."
Tit-for-tat violence continued Sunday, as a gun battle erupted following afternoon prayers in the Sunni Arab neighborhood of Ghazaliya in west Baghdad. Shiite militiamen have attacked Sunni mosques in Baghdad and other parts of Iraq since the Sadr City bombings.
Residents in Ghazaliya described a harrowing scene in which Shiite militiamen opened fire with machine guns and lobbed mortars and grenades at the al-Hadithi and al-Muhajirin Sunni mosques and at a nearby market. They said the militiamen were aided in the attack by Iraqi security forces. As many as 45 people were killed and several houses destroyed, residents said.
In Baqubah, north of Baghdad, Iraqi security forces battled Sunni insurgents for a second day. Southwest of Baqubah, armed men took over a police station and burned six vehicles as police fled. They then replaced the Iraqi flag with that of a Sunni Arab insurgent group.
In Baghdad, two mortar shells hit a U.S. military post in the mostly Shiite neighborhood of Baladiyat. Two shells fell on a house across the street from a Shiite mosque in the central Baghdad neighborhood of Karrada, not far from the Green Zone, where the U.S. Embassy and the Iraqi government are located. Abdul Kareem al-Kinani, an Interior Ministry spokesman, said four people were injured in the attack.
The government planned to lift the curfew Monday. But fear ran high that the fighting would not end, as clashes in Ghazaliya and elsewhere illustrated the inability of Iraqi security forces to rein in the violence that has propelled the country closer to full-blown civil war. U.S. leaders are hoping that the Iraqi government can soon take over responsibility for securing its own land, considered a key to any U.S. troop withdrawal.
The problem with security forces goes beyond ineffectiveness, as many are widely believed to be operating in collusion with the militias and death squads.
The battle in Ghazaliya illustrated the challenges U.S. and Iraqi leaders face. Residents, speaking by telephone with the sound of gunfire audible in the background, said that hundreds of militiamen arrived in Toyotas at about 4 p.m., then marched through the streets accompanied by Iraqi policemen and National Guardsmen. The residents fought to keep them out of their mosques, witnesses said.
Abu Ahmed al-Duleimi, 55, a former Iraqi army officer, said he was helping a 16-year-old boy with cuts on his thighs, abdomen and face after a mortar shell fell near the boy's house. Unable to get him to a hospital, Duleimi took him to his home and called a neighbor who is a doctor.
"The government should be neutral and should eliminate these militias, and not give them the opportunity to inflame the situation," he said as he waited for the doctor to arrive.
Abu Ghazwan, 63, said ambulances were unable to get into the neighborhood because they, too, were being attacked. Many of the injured were taken to a nearby mosque, he said.
Ghazwan had armed himself with an AK-47 assault rifle and an ammunition belt, but Iraqi forces confiscated weapons from residents, he said.
"We do not know how we will defend our area if they keep doing this," he said.
Residents said they took back the mosques after a few hours, after U.S. forces arrived.
A U.S. military spokesman said he could not confirm U.S. involvement in the battle. An Iraqi government spokesman denied that any such fight took place.
As fighting on the ground continued, so did a flurry of diplomatic activity that started even before last week's attacks. On Monday, Iraqi President Jalal Talabani is scheduled to leave for Tehran to discuss with Iranian leaders a regional solution to his country's problems. Prime Minister Nouri al-Maliki, meanwhile, reiterated his plans to meet Wednesday with President Bush in Amman, Jordan, despite threats from powerful politicians linked to radical Shiite cleric Moqtada al-Sadr to pull out of Iraq's coalition government if he goes through with it.
Maliki, a Shiite, called on his government to stop the infighting that has paralyzed it.
"The whole crisis is political, and it is the politicians who must stop the cycle of violence and bloodletting," he said at a news conference. "The terrorist acts are a reflection of the lack of political consensus."
U.S. forces also suffered casualties over the weekend. Two Marines were killed and one was wounded in action in Anbar province Saturday, the U.S. military said. One soldier was killed and two were wounded in Diyala province when a roadside bomb exploded near their vehicle.
Special correspondent Naseer Mehdawi in Baghdad contributed to this report.