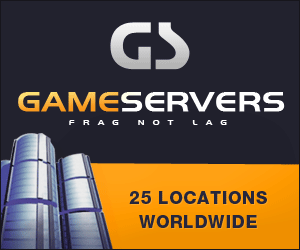 Washington Post
December 17, 2006
Pg. 32
Uncertainty Puts In Question Plan To Shift U.S. Role

By Michael Abramowitz and Robin Wright, Washington Post Staff Writers
Even as the White House contemplates a faster turnover of responsibilities to the Iraqi government, severe doubts remain within and outside the Bush administration over whether Prime Minister Nouri al-Maliki can execute the steps necessary to stabilize the country, according to sources familiar with the ongoing policy review.
President Bush has cast his lot with Maliki, reiterating his support in a half-hour conversation with the prime minister via video link to Baghdad on Friday, and officials apparently see no viable alternative to the veteran Shiite politician. The White House said it was heartened by Maliki's call yesterday for national reconciliation and for bringing private militias under control; the prime minister also called for the return to the military of officers in the army of ousted president Saddam Hussein.
Sources familiar with the government deliberations said the Bush administration's review keeps coming back to whether the leader of Iraq's fragile government has the capability of following through on steps he has so far resisted in the six months he has been in power, such as seeking a broader reconciliation among Iraq's feuding sects and cracking down on the violent militias responsible for much of the mayhem in Baghdad. Maliki's perceived weakness puts in doubt the ability of the United States to turn over greater responsibility for security to Iraqis and move into more of a support role -- and eventually withdraw its 140,000 troops from the country.
U.S. intelligence thinks Maliki is under enormous pressure and is therefore unpredictable. American military commanders think they can deal with him, but only with a lot of work and patience. State Department officials are uncertain about his prospects but contend that it is time for Maliki to take control -- and for the United States to keep the Baghdad government at arms length, according to officials familiar with the deliberations.
The shared fear, however, is that any new U.S. strategy might shift greater control to Maliki and that then he might be unable or unwilling to take the tough steps needed. The United States would be back to square one.
"What if we rely on Maliki and then he disappoints?" asked one official familiar with the deliberations who spoke on the condition of anonymity because the review is not over. "That's an outcome we have to avoid."
Lindsey O. Graham (R-S.C.) was part of a delegation of senators, which included John McCain (R-Ariz.) and Joseph I. Lieberman (D-Conn.), who met with the Iraqi prime minister in Baghdad last week and warned him bluntly -- as Graham put it -- that political support in the United States for the war is tenuous and that the status quo is a "losing strategy."
"I had a sense, for the first time, that the Iraqi political leadership realized that this thing was slipping away," Graham said in an interview yesterday. He said U.S. diplomats, military commanders and politicians are all giving Maliki a unified message: that if he does not adjust politically, including breaking with the radical Shiite leader Moqtada al-Sadr, then "America's commitment is in jeopardy."
Still, many foreign policy experts say the Bush administration may be indulging in some degree of wishful thinking about Maliki -- though they also concede that the alternatives are limited. "The president has made an extraordinary bet on this man," said former defense secretary Frank C. Carlucci, who served under President Ronald Reagan and has close ties to senior administration officials. "I hope that Maliki can succeed, but the chances are less than 50 percent."
Since the 2003 invasion, the administration has had a troubled track record identifying legitimate and popular Iraqi leaders. Bush has invested considerable hope in and attention on Maliki, who until his ascension to the premier's job in May was a second-tier figure in Dawa, a Shiite party.
But the relationship grew tense as violence escalated and U.S. officials voiced frustration with Maliki's unwillingness to confront the militias. A leaked Nov. 8 memo from national security adviser Stephen J. Hadley laid bare the administration's doubts about Maliki, questioning whether the prime minister is "both willing and able to rise above the sectarian agendas being promoted by others."
Administration officials have since discounted the memo, saying that they believe Maliki has the will to make tough changes but simply needs more U.S. help to strengthen his "capabilities" -- such as his control over the Iraqi military. But Leslie H. Gelb, a former president of the Council on Foreign Relations, said the Hadley memo represents the "true picture" the administration has formed of the prime minister.
"They see no alternative, and they have scoured the lists looking for alternatives," said Gelb, who has advocated giving more power to Iraq's regions. "They're going to stick with him and keep pushing on the same open doors they have pushed in for the last three years -- try to make a central government run that just can't work."
The Bush administration also appears to be following a political strategy laid out in the Hadley memo, hoping that Maliki will be able to form a new coalition of moderate parties, including the two largest Shiite parties, the two major Kurdish parties and the Iraqi Islamic Party, a Sunni party. That would diminish Maliki's dependence on Sadr, who controls 30 seats in parliament and five ministries but who also runs the most powerful militia in Iraq, the Mahdi Army.
Toward that end, Bush consulted in recent weeks with other leading Iraqi politicians, including the top Kurds; Vice President Tariq al-Hashimi, a leading Sunni; and Abdul Aziz al-Hakim, the leader of the Supreme Council for the Islamic Revolution in Iraq, a top Shiite group. Secretary of State Condoleezza Rice indicated to Washington Post reporters last week that the conversations were focused on building support for the Maliki government.
"Iraqis are really the only ones, ultimately, who can solve the sectarian problem," Rice said. "We can help. We can support. We can do a lot of things. But, ultimately, they are the ones who can solve it, and that's been much the nature of the conversation."
Graham said that when Maliki was asked about his ties to Sadr during his session with the senators last week, Maliki acknowledged that militias "are the biggest threat to his government -- no matter who they are." Graham is advocating a surge of new troops into Baghdad to help restore security, but he emphasized that if Maliki does not make a "bold move" politically, "the amount of troops will make no difference."
Some U.S. officials fear that a move by Maliki to assemble a new national reconciliation government might not be enough to generate movement on the most fundamental problems, say officials familiar with the internal debate. Many of the other political leaders -- in parliament and in Maliki's cabinet, as well as influential leaders in society such as tribal chiefs -- either condone militias or have their own.
An official familiar with the review debate said that if the current situation continues -- with a weak prime minister possessing limited loyalty from his appointed cabinet and the parties that share power -- then Maliki is "not going to be able to make serious progress on political reconciliation, controlling the militias or commanding the military."
John D. Negroponte, the director of national intelligence, offered a measured assessment of Maliki when he met with Post reporters and editors last week. He acknowledged that it has been difficult for Maliki to take on Sadr because of the role Sadr supporters play in his parliamentary bloc.
"I think the prime minister understands and would agree that the extremes on both sides of the political spectrum in Iraq have to be dealt with," Negroponte said in the interview. "How is he going to do? He is working through that situation as we speak. . . . It is important that he be successful, and we want to support him."