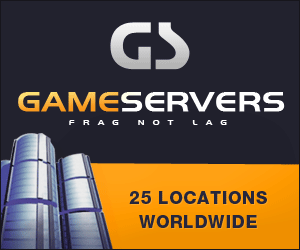 TIM REYNOLDS
Associated Press
DAVIE, Fla. -
New Miami Dolphins coach Cam Cameron has learned from fine coaches, including former bosses Marty Schottenheimer and Bo Schembechler, plus Bob Knight, whom he played basketball for at Indiana. Yet perhaps his best lesson came from an opposing coach.
He was around Iowa's Hayden Fry one day when the longtime Hawkeyes' coach was asked about his offensive philosophy. Fry's response, as Cameron remembered: "Boys, we're going to scratch where it itches."
"I didn't know what he meant," Cameron said Friday night, telling the story. "But the bottom line is, you've got to take what you have and make the most of it."
That's his plan for Miami, where he'll try to succeed where Nick Saban failed. Cameron signed a four-year contract Friday and left his job as offensive coordinator of the San Diego Chargers to become the Dolphins' fifth coach since Don Shula retired in 1995.
Cameron was one of at least 13 candidates to interview with the Dolphins over the last two weeks.
"He definitely is committed to winning ... and we are committed to winning, whatever it takes, whatever it costs, we want to win," owner Wayne Huizenga said. "He wants to win and he wants to be successful. He has the same driving passion that we do."
That's what Huizenga thought when he hired Saban two years ago.
Saban left for Alabama after a 6-10 season and missed the playoffs in both years with Miami. He left behind an aging defense and a feeble offense.
"It's my job to make this personnel work and find a way to score," Cameron said.
He insisted he has great respect for Dolphins offensive coordinator Mike Mularkey, but said he will call the offensive plays.
Cameron was an assistant at the University of Michigan for 10 seasons before going 18-37 as a head coach at Indiana, then directed a high-powered attack in San Diego. Led by the NFL's most valuable player, LaDainian Tomlinson, the Chargers ranked fourth in the league in offense this season and finished 14-2, best in the NFL.
An offensive-minded coach appealed to the Dolphins, who averaged 16.3 points per game in 2006, their lowest figure since 1967.
"Good for Cam," said Schottenheimer, the Chargers' coach. "I think he'll be a very fine, winning NFL coach. He has done a terrific job for us, obviously. We're excited that he has been given this opportunity. I know that there's a lot of work for him to do, but he'll measure up to the task."
Cameron, 45, inherits one of the NFL's largest coaching staffs and general manager Randy Mueller, who will be given more responsibility under the new regime. He also will have defensive coordinator Dom Capers, who signed a new contract - believed to be a three-year pact worth at least $8.1 million - this week.
Cameron also interviewed this month for top jobs with the Arizona Cardinals and Atlanta Falcons. Arizona hired Pittsburgh offensive coordinator Ken Whisenhunt, and Atlanta hired Louisville coach Bobby Petrino.
Before joining the Chargers in 2002, Cameron was head coach at his alma mater, Indiana, from 1997 to 2001. He never finished a season above .500 but coached multitalented quarterback Antwaan Randle El, and in 2000 the Hoosiers ranked seventh in the nation in rushing.
Saban left the Dolphins after denying for five weeks that he was interested in the Alabama job. His disappointing two-year tenure extended the Dolphins' playoff drought to five consecutive seasons, the longest stretch in franchise history. The Dolphins haven't reached the AFC championship game since Huizenga became majority owner in 1994, and they're coming off only their third losing year since 1969.
"I want to win - now," Huizenga said.
With Daunte Culpepper still struggling to recover from reconstructive knee surgery in 2005, Miami remains unsettled at quarterback, a troublesome position since Dan Marino retired seven years ago.
But Cameron is clearly eager to begin the task.
"It's not going to be about Cam Cameron. It's not going to be about Randy Mueller. It's not going to be about any individual," Cameron said. "We're going to build a team here."