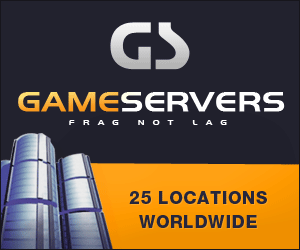 PHOENIX (AP) -An All-Star a year ago, Brad Penny may be pitching even better this season.
The Los Angeles Dodgers' right-hander was masterful in a 5-1 victory over the Arizona Diamondbacks on Monday night, allowing one run and five hits in seven innings.
Penny, who improved to 3-0, didn't earn his third victory last year until May 12.
"I think what you're seeing this year from Brad Penny is that he's not out there grunting on every pitch, trying to throw 110 (mph)," manager Grady Little said. "What he's doing right now, he's pitching, he's not throwing. And he's getting good results."
The Dodgers were hoping for a big outing from Penny on a day that right-hander Jason Schmidt underwent an MRI exam on his right arm. Schmidt, who signed a $47 million, three-year contract with the Dodgers last offseason, is 1-2 with a 7.36 ERA.
Los Angeles expects to receive the test results in the next few days.
"It's just part of the process of trying to figure out what's going on," Little said. "They're exploring every avenue to find out what's making the biggest difference in his pitching this year."
If Schmidt doesn't pitch effectively, it will put more pressure on Penny and the rest of the rotation. After three starts, Penny has allowed two earned runs in 20 1-3 innings for a 0.89 ERA.
Penny said he's been more efficient than he was a year ago. On Monday night, he threw 101 pitches.
"Last year, I was at 100 pitches in the fifth inning," Penny said.
Nomar Garciaparra drove in two runs with a homer and a double as the Dodgers won for the ninth time in 11 games and took over first place in the NL West, a half-game ahead of Arizona.
Garciaparra doubled home a run in the first inning and hit a solo homer off Edgar Gonzalez (1-1) in the fifth.
"Nomar's swinging good," Little said.
Eric Byrnes and Carlos Quentin each had two doubles for the Diamondbacks.
It was the first of 18 regular-season meetings between the Dodgers and the Diamondbacks. Arizona manager Bob Melvin called the two-game series a test for his young team.
The Diamondbacks appeared overmatched early on as the Dodgers scored runs in each of the first three innings.
"They put some pressure on us early, and Penny was real good," Melvin said.
Penny is usually good against the Diamondbacks. He's 6-2 with a 2.03 ERA in 12 starts against Arizona.
The Dodgers beat the Diamondbacks with the long ball and small ball.
With one out in the first, Juan Pierre walked, stole second and scored on Garciaparra's double to right-center.
In the third, Pierre beat out a grounder to lead off the inning, moved up on a pair of groundouts and scored on a wild pitch.
"That was a big day for Juan Pierre," Little said. "That's the player we're looking for, and it looks like he showed up out there tonight."
Garciaparra's homer - a 384-drive to left field on a 1-2 pitch - made it 4-0 in the fifth. It was his first home run this season and the 212th of his career.
"Some early runs for me, that helps a lot," Penny said. "You get some breathing room to go out and pitch."
Arizona managed only two hits off Penny through five innings. But the Diamondbacks cut the deficit to 4-1 when Byrnes led off the sixth with a double, stole third and scored on Chad Tracy's groundout. Joe Beimel pitched a scoreless eighth and Chad Billingsley worked a perfect ninth for the Dodgers.