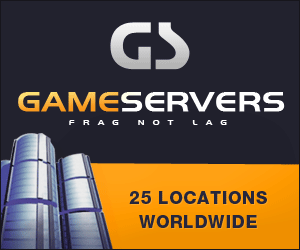 Inside The Navy
February 4, 2008
Pg. 1
The Joint Improvised Explosive Device Defeat Organization (JIEDDO) will spend up to $300 million this year on training to help soldiers learn how to deal with roadside bombs, the No. 1 killer of troops in Iraq, the program's deputy director told Inside the Navy Jan. 30.
"We want to make sure [everyone] is well-trained," said Robin Keesee following his presentation on challenges facing JIEDDO at a conference on military test and evaluation hosted by the Institute for Defense and Government Advancement at Georgetown University in Washington. "We will fund $200 to $300 million this year in training support to major training sites as well as home station training."
The purpose of the training will be to make sure warfighters "as well as the units they're part of are well-trained in counter-IED and finding the devices either through their triggers or the explosives itself," Keesee said. "We can't afford allowing [soldiers] to go in harm's way untrained, nor could we deny them the means of defeating the device or surviving a device they didn't find early enough."
The training is an area of "expanding interest," although it has always been a DOD priority, he said.
One of the areas that JIEDDO is looking to train soldiers in is identifying and stopping terrorist networks, which is an area "we haven't talked about," he said.
"How do you find the gang of two, three, five, 15, 20 people who are in a formal or less formal organization putting out IEDs?" he said. "How do you separate out the behaviors of the terrorist group out of all the benign groups, out of all the other groups in the country? If you will, what's different in normal routine behavior between getting together to plot IEDs or getting together to form a soccer league?
"That's the essence of our challenge in attacking the network," he said.
JIEDDO is still considering proposals from industry on how to use the more than $4 billion in supplemental funding Congress included for the program in the Fiscal Year 2008 Omnibus Appropriations Act, he said. The bill, which President Bush signed into law Dec. 26, requires the Pentagon to send a plan describing the intended use of the funds within 60 days of the law's enactment.
Keesee said he expects about 300 proposals this year.
"We've taken ideas from all aspects of industry, big industry, small business, individuals and academia as well as the service labs," he said. "We evaluate those proposals and decide which one of those really have merit, and then we downselect from those which ones are going to be funded."
In the past, the organization has fielded hundreds of different systems to theater that range from simple tools to complex decision and support systems, he said.
"So the initiatives of JIEDDO will be 100 to 200 a year and will be in the range of $10,000 to hundreds of millions of dollars perhaps," he said. "It will not be a single RFP [request for proposal]."
JIEDDO is looking for help from industry to develop technology that will allow warfighters to defeat IED devices, and if one could be developed, "we will take that on with the greatest urgency and fund it," he said.
"In particular, we're looking at trying to find technologies that will help us counter command wire -- used as a trigger -- as well as different electronic devices . . . used as triggers," he said.
Keesee said JIEDDO is also trying to figure out ways to find explosives, pointing out that most military-grade explosives are made to be very stable and do not easily degrade, which makes them hard to find.
"That's a technical challenge," he said. "It's one of the enduring issues."
The Navy has been working to develop and enhance the Joint Counter RCIED (Radio-Controlled Improvised Explosive Device) Electronic Warfare (JCREW) systems as part of its effort to combat IEDs. The systems are designed to disrupt IED detonations by electronically jamming signals.
Naval Sea Systems Command will hold an industry day Feb. 20 in Laurel, MD, to discuss future efforts to buy the new JCREW 3.3 systems, according to a Dec. 19 notice in
Federal Business Opportunities
.
Other challenges Keesee discussed during his presentation included the difficulty of conducting test and evaluation of items and systems that are reacting to changes in the theater over only a few weeks or months. The T&E community has been working to speed urgent requests to the field that would normally take much longer, he said.
"That's been extraordinary both at [Army Yuma Proving Ground in Arizona] and at [Naval Air Weapons Station China Lake in California]," he said. "China Lake was extraordinary in building up an interoperability test site, getting it well-staffed and building quickly to a high level of test evaluation activity to support us."
-- Dan Taylor