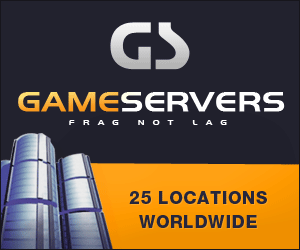 Inside The Pentagon
October 25, 2007
Pg. 1
The Pentagon plans to spend another $4.5 billion on Mine Resistant Ambush Protected vehicle orders in fiscal year 2008, a sum that would provide funds to buy considerably more than the 6,500 armored trucks defense officials said last week would be procured in the coming weeks, according to sources familiar with MRAP funding plans.
The total includes a previously unreported pot of money -- $1.1 billion -- that the Pentagon would like to set aside for potential awards in the spring in case commanders in Iraq and top brass in the Pentagon decide to raise the total requirement for MRAP higher than the current total of 15,374, these sources said.
InsideDefense.com
has learned new details about how the Defense Department aims to spend the $16.8 billion it is requesting in fiscal year 2008 supplemental spending requests for the new blast-proof trucks.
Of this total, approximately $5.7 billion is slated for vehicle orders, with the balance of the funds to pay for government-furnished equipment, spares, logistics support, additional armor kits and delivery to Iraq, according to a source familiar with program funding.
Last week, the Pentagon awarded $1.2 billion in MRAP production contracts, leaving a balance of $4.5 billion for additional armored trucks, according to the source.
The Pentagon plans to spend that money in two chunks: the $3.4 billion in December and the $1.1 billion early next year.
Depending on the results of the current MRAP II competition -- specifically, the outcome of tests now being conducted to determine effectiveness of new vehicles designed to halt armor-piercing bombs -- some of the $1.1 billion could be used to place orders for a tranche of MRAP II vehicles, said one source familiar with the program.
Alternately, should the cost of sustaining the growing fleet of MRAPs be higher than anticipated, the new money could be needed to cover maintenance bills.
In rough terms, the Pentagon has lumped its FY-08 total MRAP spending needs into three bundles: $5.2 billion provided earlier this month in a larger stopgap spending measure intended to fund the U.S. military into November; $8.2 billion needed at the end of this year to fund orders of 6,500 additional MRAPs; and $3.3 billion required around March for the aforementioned possible additional orders.
With the $5.2 billion made available this month, the Pentagon last week awarded production contracts worth $1.2 billion to three vehicle makers for 2,400 additional MRAPs, bringing the total number on order to 8,800. The balance of the funds on hand, nearly $4 billion, will be used to integrate radios, communication and classified electronic warfare capabilities into these vehicles, as well as MRAPs ordered this summer; purchase spare parts; upgrade vehicles with armor kits capable of halting armor-piercing bombs; and transporting vehicles to Iraq, according to the source familiar with the program.
On Oct. 18, a senior Pentagon official told reporters that plans are in the works to place orders for an additional 6,500 MRAPs in December, a step that would require another major infusion of cash soon.
"We believe to continue every aspect of the program -- spares, logistics and then orders -- we need about $8.2 billion on or about December the first," the senior Pentagon official said.
Of that sum, the aforementioned $3.4 billion is slated for vehicle orders, according to a source familiar with funding plans, as well as $1.3 billion for contractor logistics support, $835 million for integration of government-furnished equipment and $1.2 billion for explosively formed penetrator armor kits.
Some Democratic leaders in Congress who disagree with the Bush administration over both the financing and overall approach to U.S. operations in Iraq have warned that the FY-08 supplemental might not be passed until November or even December.
If Congress does not pass the FY-08 supplemental appropriations request by the middle of next month -- as some key Democrats have suggested might happen -- budget experts expect the Pentagon will likely seek funding for additional MRAP production in a second stop-gap funding measure to keep the Defense Department and operations in Iraq and Afghanistan funded on a short-term basis.
The planned December MRAP purchases would bring the total number of MRAPs ordered to more than 15,300, fulfilling the total acquisition objective approved in December by the high-level Joint Requirements Oversight Council.
Still, the Pentagon has requested a total of $3.3 billion in FY-08 beyond the funds required to pay for these 15,300 fully equipped MRAPs, their logistics support and transportation to the Middle East.
It is this pool of funds that is being eyed for potential additional vehicle purchases, according to a source familiar with funding plans.
This total includes the $1.1 billion the Pentagon wants to have available by early March to make vehicle purchases, as well as $384 million for short-term logistics support and nearly $1 billion for EFP-stopping armor kits, according to the source.
-- Jason Sherman