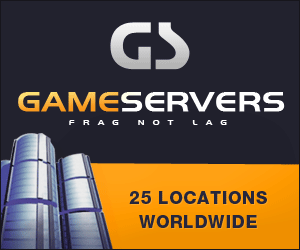 Federal Times
November 12, 2007
Pg. 1
By Stephen Losey
Career civilian executives at the Defense Department will be taking over more leadership posts held by generals and admirals in the coming months.
Positions overseeing logistics and other non-war-fighting operations — traditionally considered as military billets — will increasingly be done by members of the Defense Department's Senior Executive Service (SES), said Patricia Bradshaw, the deputy undersecretary of Defense for civilian personnel policy.
A directive signed Oct. 25 by Deputy Defense Secretary Gordon England formally gives the top tier of senior career executives authority comparable to some of the military's three-star generals and admirals and political appointees.
"They'll be invited to senior meetings and have a seat at the table," Bradshaw said. "They'll occupy positions that have real scope of authority and responsibility for major portions of the organization."
The department's 1,300 senior executives have been underutilized since the SES program was created in 1979, Bradshaw said.
"It's not that it was deliberate," she said. "It was just the hierarchy [that favored uniformed officers] and the way it was during a different era. If you go back to a lot of our SES, they'll say, 'I could always be a deputy, but I could never be in charge.'"
The wars in Iraq and Afghanistan are helping drive the changes in the way the Pentagon thinks about its civilian executive corps.
"We need our generals and flag officers on the front line," Bradshaw said. "This is a great opportunity to say, do you really need a military officer in that position? We have this whole other cadre of executives. Why aren't we using them?"
The Pentagon expects about 100 to 200 senior executives could take leadership roles, and most of those will be in the highest-paid tier of SES employees.
Some civilians already serve leadership roles throughout the department. The Defense Commissary Agency named a civilian director two years ago, replacing a major general.
The Air Force has appointed civilians to fill some traditionally military command positions. In 2005, senior executive Robert Conner became the Air Force's first civilian director of an air logistics center — the Oklahoma City Air Logistics Center at Tinker Air Force Base in Oklahoma City — replacing a major general. He retired in May and was replaced by a two-star general. And senior executive Eric Stephens in 2005 became head of Brooks Air Force Base in San Antonio, which previously was commanded by a brigadier general. That base is home to the 311th Human Systems Wing, which is a research and acquisition organization.
The new U.S. Africa Command, or AfriCom, will have civilians in 10 senior posts originally planned to be held by mostly two-star generals, such as the director of strategic outreach, deputy director of resources, and one of the commander's deputies.
"This solidifies in practice what has already been occurring, but it will be more deliberate," Bradshaw said.
The directive carves out a cadre of top senior executives to serve in so-called enterprise, or leadership, positions of up to six years. These executives will be equivalent to three-star flag officers and will need experience working with other organizations; demonstrate strategic vision, global and cultural awareness; and possess advanced business and leadership skills to qualify.
The heads of Defense component agencies, in consultation with the deputy secretary of Defense, will decide who takes these positions. But a Defense Executive Advisory Board, which will consist of senior career executives from across Defense, will decide which leadership positions will be open to civilians. Defense agencies will suggest positions to the board. The advisory board could then approve the list, add to it or strike some posts from the list.
The directive also requires employees who want to become senior executives to have experience working with other federal, state and local government agencies. Time spent detailed to foreign governments or nongovernmental organizations also would count as joint duty.
Praise and concerns
Carol Bonosaro, president of the Senior Executives Association, applauded the Pentagon's plans.
"This opens up a new avenue of opportunities for senior executives," Bonosaro said. "It's refreshing to see the department take on a comprehensive view for managing its senior executive corps."
But she said she's concerned the plan could keep a lid on salaries for the vast majority of senior executives who are not in the top tier of enterprise executives.
Also, she said the plan could force senior executives to accept jobs they don't want. The new directive requires executives to sign a document agreeing to accept reassignments when asked.
Previously, eligible senior executives could take a discontinued service retirement if they didn't want to move to a different job. Under the new rule, executives could be fired and forfeit their retirement if they decline a transfer.
"They're taking away a right that's been inherent to the SES from the beginning," Bonosaro said.
"Grandfathered" in
Bradshaw said some employees already close to becoming senior executives will be "grandfathered" in and exempted from the joint-duty rules, although the Pentagon has not decided who will be exempted.
Throughout 2008, the Pentagon plans to work out the details of how and when it will implement the new SES policies, Bradshaw said.
By February, all services will have the same three-tier structure that manages executives and determines their pay, performance and responsibilities.
The military will gradually put more civilians into leadership posts over several years as the culture changes and new command posts open up, Bradshaw said.