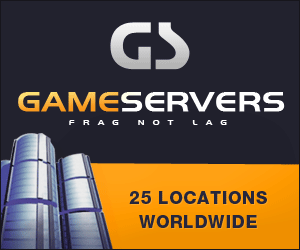 Arizona Republic (Phoenix)
September 20, 2008
My Turn

By Dr. Marc Matthews
When people ask me why, at age 44, I enlisted in the Air National Guard to be a trauma surgeon in Iraq or Afghanistan, I point to a recent Arizona Republic front-page headline, "GI deaths in Afghan war reach new high."
The question then becomes, "How could I not do something to help these American heroes being maimed and killed for our freedom?"
It is a question I have asked myself over and over since watching the PBS Frontline documentary, Ambush in Mogadishu, which tells the story of the most violent U.S. combat firefight at that time since Vietnam.
When I first watched the program in 1998, I was left stunned, shocked and dismayed over the events surrounding these fine young men. I vowed to work hard to become the best surgeon I could so that if I ever had an opportunity to help our troops, I could step forward.
That call came during a State of the Union address on Jan. 7, 2007, when President Bush asked all Americans to do something to help him in this global war on terror. I knew what I had to do.
In July, with the encouragement of my family and my leaders at the Maricopa Integrated Health System, I was sworn in as major with the 161st Arizona Air National Guard, based at Phoenix Sky Harbor Airport. My premise was to help save lives and limbs.
My journey begins this month at Landstuhl Regional Medical Center in Germany, the medical center for wounded troops evacuated from Iraq and Afghanistan on their way home to the United States. I will be joined by Maricopa Medical Center registered nurse and fellow National Guard member, Maj. Tiffiny Strever, who will be working in the emergency department or the intensive care unit.
Early next year, I plan to be "down range" - stationed in Afghanistan or Iraq.
Working in one of the state's best and busiest pediatric and adult trauma hospitals for five years, I've seen gunshot and stab wounds, assaults, burns and traumatic amputations.
It has been difficult at times - especially treating the youngest victims - but the experience has given me the skills necessary to treat and save our noble men and women fighting overseas.
I am honored to finally take my place in support of heroes who put it on the line everyday. This is my calling as a trauma surgeon - to bring home fathers and mothers, sons and daughters, children of our United States citizens.
The writer is medical director of Trauma Services and the Arizona Burn Center at Maricopa Medical Center. He is also a major in the Arizona Air National Guard, 161st Medical Corps.