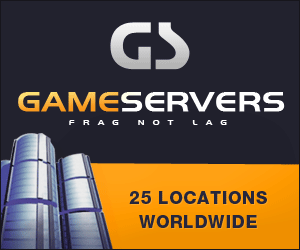 Philippine Star
September 7, 2008
By Pia Lee Brago
Defense Secretary Gilbert Teodoro defended yesterday the continued stay of US military in Mindanao, saying the RP-US Visiting Forces Agreement (VFA) authorizes their presence and both countries have mutual obligations to provide assistance, including disaster response.
But the militant Bagong Alyansang Makabayan, (Bayan) vowed to question the alleged "overstaying US troops" during the scheduled Sept. 19 oral arguments before the Supreme Court of the group's petition against the constitutionality of the VFA.
Teodoro said in the weekly radio program "Para Sa Iyo Bayan" of Vice President Noli De Castro that the US facilities being used by its troops here will be turned over to the Philippines when they leave the country.
"While there is a Visiting Forces Agreement every year, training and exchange of opportunities of the Americans and the Filipinos will continue," Teodoro said.
US forces have reportedly set up camps, docking area and training facilities.
Teodoro cited the training for Philippine troops in South Western Mindanao for scene of the crime, crime fighting operation, and technical methods.
"It is beneficial. But in the Mindanao conflict, there is a directive of the chief of staff that they can't go out of the camp without clearance from the area commander or from the chief of staff," he added.
Teodoro noted that the VFA covers American troops in the Philippines and the Secretary of State and the US Foreign Affairs Secretary also approve their activities.
"What is prohibited for the Americans is to join in combat operation. But the rest – military assistance, disaster assistance, they are allowed. They are also allowed joint training, and to give aid to barangays, like what they are doing in Sulu," he said.
Overstaying
In a statement, Bayan said the issues of custody arising from the Subic rape case will also be brought before the High Court.
"The continuing presence of US troops in various parts of Mindanao already goes beyond what the Philippine Senate contemplated as 'temporary' during its deliberations on the VFA in 1999. The Senate deliberations defined 'temporary' as being about six months. The US troops have been in Mindanao for six years," said Bayan secretary general Renato Reyes, Jr.
Bayan pointed to the VFA as the reason why US troops have overstayed in Mindanao.
"The problem with the VFA is that it does not define in clear and certain terms the scope, duration of stay and the extent of the engagement of US troops. In some ways, it is worse than the previous US bases agreement because of its vagueness. For all intents and purposes, an unlimited number of US troops can stay here for an unlimited period of time, even if there are no joint military exercises," Reyes said.
--With Perseus Echeminada