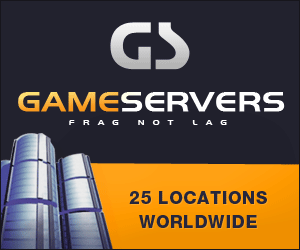 Los Angeles Times
January 13, 2007
U.S. and Iraqi forces have a plan to keep militants from returning to Diyala province.

By Alexandra Zavis, Times Staff Writer
TURKI, IRAQ — U.S. and Iraqi forces have denied Sunni Arab insurgents an important power base in a lawless region east of Baghdad, the commander of a joint offensive said Friday.
The challenge now, U.S. Lt. Col. Andrew Poppas said in an interview, is to ensure that the militants do not return to the region in the eastern province of Diyala. When U.S. forces conducted previous large operations, insurgents often returned as soon as the military withdrew.
Poppas plans to open a patrol station in the area, which until recently had been a virtual no-go zone for Iraqi security forces. U.S. soldiers were scouting possible sites Friday as they slopped past adobe farmhouses in bone-chilling rain and ankle-deep mud.
The Iraqi army has dedicated a company to the new patrol station, which will be paired with a U.S. company until it is ready to stand alone, Poppas said. The military also will work with local authorities to improve conditions, including providing clean water, regular electricity and new roads.
Big push
The strategy is part of stepped-up efforts to train Iraqi forces to assume security control so U.S. forces can start going home.
Nearly 1,000 U.S. and Iraqi troops have swept through more than 77 square miles of farmland in the last week, combing isolated hamlets and pushing insurgents toward the canal system outside Turki village, where the advancing forces surrounded them, Poppas said.
Insurgents linked to the powerful Daini tribe, which includes top officers in former President Saddam Hussein's army, had carved a network of hide-outs, fighting positions and weapons caches out of the vast canal system. The area, which U.S. forces said served as a logistics and training base for Al Qaeda in Iraq and other militant groups, is strategically located between Baghdad, Baqubah and the Iranian border.
U.S. forces met fierce resistance on their last major sweep through the area in November, but this time the fighting was minimal. Poppas said many men with machine guns were killed in the days before the final push in the canal district.
"We've had continual engagements over the past 72 hours, and although we don't like to do body counts, we've killed over 100 individuals maneuvering against us with weapons," Poppas said as he surveyed the efforts to use Humvees to drag stranded Iraqi army vehicles from the mud. "Those who did survive and escaped will not come back here because they know it is not a safe haven."
Four Iraqi soldiers were killed Sunday by an antitank mine in the area.
Some insurgents probably hid their weapons and blended back into the civilian population. Many more military-age men were seen in Turki and nearby villages than on previous visits, Poppas conceded.
He said heavy rain, which stalled the offensive for two days, worked to his forces' advantage, since they were better-equipped to withstand the elements than were fighters hiding in the canals.
During this time, groups of as many as a dozen insurgents repeatedly approached U.S. positions in an apparent search for a seam through which they could escape, Poppas said. In most cases, U.S. forces called in air or artillery strikes against them. At least 55 others were detained on suspicion of having insurgent ties.
Key arrests
Although some key insurgent leaders remained at large Friday, U.S. forces said they had arrested at least six leading members of the Council, a regional umbrella group that they say draws in elements of Al Qaeda, Ansar al Sunna and the 1920 Revolutionary Army, among others.
The detainees include Mohammed Turki, the Council's alleged financier, and Muthana Abdul Lateef, a lower-ranking member who U.S. forces said had killed his brother and sister when they refused to join the group.
The mission does not end here, Poppas said.
"We're still going 30 kilometers farther south," he said. "There aren't a lot more villages, but there are weapons caches that we are already exploiting to deny them the resources to keep on attacking."
At least 31 weapons caches have been found, including one containing more than 1,000 Katyusha rockets, more than 1,000 rocket-propelled grenades, 171 TOW missiles, army uniforms and gas masks.
By containing the insurgent threat, U.S. forces hope to pave the way for displaced Shiite Muslims to return. Scores fled after a series of mass abductions and slayings last year, blamed on Daini militants.
U.S. forces detained 14 people Friday who were accused by rival Shiite tribesmen of participating in the November abduction of 27 people from a village. Most of the abductees were later found decapitated and shot. The lone survivor told U.S. forces he hid under the bodies of relatives and neighbors and played dead as they were dumped into a canal.