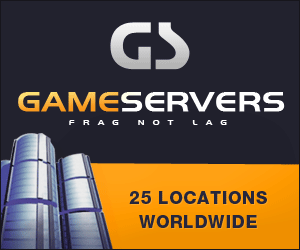 Washington Post
March 6, 2008
Pg. 14
Probe of Colombian Strike Authorized as Neighbors Dispatch Troops
By Juan Forero, Washington Post Foreign Service
BOGOTA, Colombia, March 5 -- As Venezuelan troops took up positions on Colombia's border, diplomats at the Organization of American States moved closer Wednesday to resolving a crisis that ignited when Colombia launched a strike against Marxist rebels just inside Ecuador.
OAS ambassadors reached a deal that does not condemn Colombia for Saturday's incursion, which led to the deaths of a top rebel commander and 23 other guerrillas. But their resolution says Colombia violated the "sovereignty and territorial integrity of Ecuador" by bombing a rebel camp and then sending soldiers in to recover the body of Luis Edgar Devia, better known as Raul Reyes, who was one of seven directors of the Revolutionary Armed Forces of Colombia, or FARC.
The resolution creates a commission headed by Secretary General Jose Miguel Insulza to analyze the circumstances surrounding Colombia's strike and calls for foreign ministers to meet in Washington on March 17 to examine the findings.
The resolution pleased Ecuador, whose president, Rafael Correa, has been denouncing Colombia's action in a tour of Latin American countries.
"We're very satisfied with the resolution because it contains everything Ecuador proposed," Ecuador's foreign minister, Maria Isabel Salvador, said from Washington in a phone interview. "There's recognition that there was a violation of Ecuadoran sovereignty and that the attack was a serious violation of the principle of respect for territorial sovereignty."
Analysts said the resolution was a positive development after five days of growing tensions in a historically unstable region where the United States has spent billions to fight drug trafficking and Marxist rebels, mostly on behalf of Colombia, its close ally.
"That the resolution was approved by consensus was a good starting point to walking back and defusing tension," said Peter DeShazo, who runs the Americas program for the Center for Strategic and International Studies.
But the Venezuelan government, a vocal critic of Colombian President Alvaro Uribe, moved ahead with plans to position 10 combat battalions, along with tanks and aircraft, at the country's border with Colombia, according to its defense minister, Gen. Gustavo Rangel.
Venezuelan officials said on state television Wednesday that 85 percent of a planned force of 10,000 was in position and that the rest would be in place in the coming days.
"Is it possible that something like what happened in Ecuador could happen here?" Gen. Jesus Gonzalez said at a news conference. "The answer is simply yes."
President Hugo Chavez, who vowed to support Ecuador, his ally, against Colombia, says the mobilization is purely defensive, in case Colombia or the United States crosses into Venezuela. He also called the killing of the rebel, with whom he had met several times since the 1990s, a "war crime."
Rangel, the defense minister, said, "The decisions have been made in the face of the threats against the fatherland, after the aggressions against the territory of the Republic of Ecuador." He also said the strike in Ecuador had been "directed by agents from the United States empire."
The United States has said it has no intention of invading Venezuela and questioned Venezuela's reaction to the strike. "We do think it's curious that a country such as Venezuela would be raising the specter of military action against a country who was defending itself against terrorism," White House spokeswoman Dana Perino said at a news conference. "I think that says a lot about Venezuela."
Colombia said it would not send troops to its border with Venezuela, and the United States said it saw no need to provide military support to Bogota.
"We think this is an absurd provocation and there's no need to respond in any way," said Juan Manuel Santos, Colombia's defense minister.
Still embroiled in a 44-year-long guerrilla war, Colombia's armed forces have grown from about 150,000 soldiers and support staff in 2000 to nearly 270,000 this year, making it the second-largest military in Latin America after Brazil's. The country has 265 helicopters and propeller-driven Brazilian-made fighter planes. A heavily armed police force has 140,000 troops.
Venezuela has a military force of 82,300, including 34,000 in the army. Citing concern over U.S. aims in the region and the Bush administration's refusal to sell Venezuela weapons and spare parts, Chavez has embarked on an arms buildup in recent years that has led to the acquisition of 24 Russian Sukhoi fighters, about three dozen helicopters and 100,000 Kalashnikov assault rifles.
"My personal view is that there's relatively little likelihood of military conflict," Defense Secretary Robert M. Gates told reporters. Asked whether the Bush administration would provide support should hostilities take place, Gates said, "The Colombians can take care of themselves."
Venezuela's armed forces have been purged of officers who have not openly supported Chavez's so-called Bolivarian Revolution. The military's focus in recent years has been on carrying out social programs.
"Their state of readiness is much less," said Adam Isacson, who tracks military issues in Latin America for the Center for International Policy. "Their system of promoting officers and designating who's in charge of key units has been politicized."
Along Colombia's southern front, Ecuadoran troops were also taking up positions Wednesday. "The mobilization of troops is to make sure there are no new incursions and to control the access along our border," said Salvador, the foreign minister. "It is not a warlike position."
Ecuador's jungle border has been crossed periodically by guerrillas, paramilitary groups, drug traffickers and Colombian army patrols.
A senior Colombian official said in an interview that his government has frequently provided Ecuadoran officials with the location of FARC camps in Ecuador's jungle, including the camp where Devia, the rebel commander, was killed.
"Their response always was either, 'No, we don't accept your evidence,' or they simply didn't answer," the official said on condition of anonymity because of the sensitivity of the matter.
Salvador said Ecuador's policy has been to repel guerrillas and other irregular groups, though the country has limited resources and receives no international assistance in that effort. She said Ecuador's security forces have prevented FARC incursions and dismantled dozens of camps and drug-producing labs.
"We've been permanently strengthening and acting on the northern frontier to control its porous nature," she said. "Ecuador's effort has been enormous."
Staff writer Karen DeYoung in Washington contributed to this report.