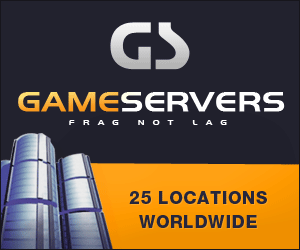 Miami Herald
October 24, 2007
Pg. 1
A U.S. Navy hospital ship sailed to Latin America for four months -- on a mission to win hearts and minds in a full-blown foreign policy foray
By Carol Rosenberg
CORINTO, Nicaragua -- On a Friday in July, U.S. Navy Seahawk helicopters hovered high over waters once mined by the CIA, hauling dental chairs and X-ray machines to this gritty port city.
For a week, American sailors and charity workers would run free clinics for the poor from a hospital ship. U.S. dentists would polish and pull teeth. An American GI veterinary specialist would treat horses and cattle. Cosmetic surgeons would fix cleft lips.
But patients were scarce that first day. A hundred miles away, Venezuelan leader Hugo Chávez stood on a stage in the capital, Managua, alongside President Daniel Ortega, celebrating their socialist solidarity as ``an anti-imperialist vaccine.''
It was Sandinista Day, the 28th anniversary of the revolution that so enraged Ronald Reagan he tried to topple it. And, unaware or not, the U.S. Navy had sailed right into it.
These were the travels of the USNS Comfort, an 894-foot white gleaming hospital ship from which 800 U.S. forces, federal civilian workers and charity volunteers set out to stage a sustained, concentrated foreign policy incursion in the form of a 12-nation goodwill tour of Latin America and the Caribbean.
''If the only tool you've got is a gun, guess what, you shoot somebody. If your tool is aspirin, you can fix a headache,'' said retired British Army Col. Bob Leitch, with the civilian relief Project Hope, who served as mission medical director.
The four-month, $18 million tour from Panama to Peru to Paramaribo also was a high-profile U.S. response to years of Cuban-staffed, Venezuelan-funded medical missionizing.
Some called it health diplomacy. Others labeled it a military relief training mission. Either way, said Navy Capt. Bob Kapcio, who was called from destroyer duty to head up the operation, ``We're in a struggle to win the hearts and minds.''
In theaters of war, the ship can ramp up to a 1,000-bed, 12-operating-room facility. For this mission, it ran at a minimum -- with only two functioning surgery rooms.
It was also bedeviled by logistics: The unwieldy ship was able to dock in only four of the 12 nations, meaning the team offered more expeditionary, free clinic care on shore while tweaking the mission toward community care.
Help for the people
In Colon, Panama, hundreds of schoolchildren jammed an arena while a team of Air Force dentists polished teeth in the center. In Buenaventura, Colombia, Comfort staff discovered a rare concentration of more than two dozen people with XTB -- an extreme, mostly untreatable form of tuberculosis, a cluster so worrisome they alerted both the central government and the Centers for Disease Control in Atlanta.
In more prosperous Port-of-Spain, Trinidad, trainers emphasized teaching emergency first-aid treatment to nursing students -- while they met public health officials to discuss sewage and water-treatment systems. ''I'm sure there's some good publicity in seeing this big white ship going around the world,'' said Navy Lt. Lawrence Sproul, 41, who was mobilized to join the mission from a public health job in Chicago. ``But what we're doing on the ground really is low-cost, high-volume medicine.''
Speaking at stop 10 in Trinidad, Sproul choked back tears as he described preaching to a roomful of Peruvian women on safe sex practices. Mostly, Sproul said, the mission was met with curiosity, and a fundamental question the Americans could not answer: When would they return?
''Maybe it'll be next year. Maybe 20 to 30 years,'' he said. ``Who knows?''
Sproul, a 17-year career Navy officer who in the 1980s was a Mormon missionary in Paraguay, said he brought equal zeal to both jobs -- then, ''trying to bring people to our savior Jesus Christ,'' and now, ``preaching about protecting yourselves from the diseases that are out there.''
President Bush announced the initiative March 5. As commander in chief, he was dispatching Comfort to treat 85,000 patients -- and conduct 1,500 shipboard surgeries.
The surgery target was not quite realized by the time Comfort left its last stop in Paramaribo, Suriname on Oct. 7. U.S. forces and the volunteers worked long hours, seven days a week. And their salaries were already covered in what was characterized as a training exercise.
At each stop, Navy engineers called Seabees swept into rundown clinics and schools in need of repairs. In Nicaragua, sailors restored running water to a rural clinic for the first time in three years. One day, they spruced up a clinic, fixed its electricity and added fresh paint while U.S. doctors and dentists gave free checkups.
'We fix a building and 20 years from now, when that building is still there, they'll say, `It was the Navy that did this for us, it was the Americans that came here,' '' said Petty Officer 1st Class Manuel Gradillas.
By the time they reached El Salvador in late July, some healthcare workers realized that the state-of-the-art technology was off-putting, with no application to remote rural life. So, to illustrate the need to innovate, Project Hope's Leitch emptied a field rifle -- and used it as a splint.
In another instance, a volunteer fashioned a plastic military meal ration pouch into a prototype uterus -- and simulated delivery using a Cabbage Patch Doll.
It was also in Nicaragua, Leitch said, where the military discovered how to build trust among skeptical Latin American men. First, treat their livestock.
A show tour to be sure, Comfort rolled out a Navy band at every stop and carried a robust publicity team, which printed out glossy posters, escorted local reporters and dignitaries on tours and cranked out news releases, photos and videos highlighting it as a humanitarian mission.
Before the ship set sail in June, U.S. Embassy teams had fanned out across invited nations to screen the select few who would become onboard surgical patients.
Sailors scratched ''Made in China'' off soccer balls before taking them ashore as gifts, along with hundreds of teddy bears donated by civilians -- symbols of the benign nature of the medical mission.
Stop No. 6, Peru, brought a visit from former presidential aide Karen Hughes, who as undersecretary of state for public diplomacy declared the Comfort on ``a voyage of healing.''
Some said it was Hughes' idea, modeled after the heart-warming reception Indonesians gave Comfort's sister ship Mercy following the deadly tsunami in December 2004. Others credited Navy Adm. James Stavridis, the skipper of the Pentagon's U.S. Southern Command, who has long been an advocate for inter-agency cooperation.
But hands-across-the-hemisphere this was not.
Comfort crew in Haiti and Guatemala visited clinics previously visited by Cuban doctors. They appeared to be conveniently away those weeks, or kept a low profile.
And cynics scoffed that such short stays were too little, too insubstantial. Chief among them was Fidel Castro, whose nation has used financial support from Venezuela's Chávez to dispatch tens of thousands of Cuban doctors and medical students into long-term deployments in South American and Caribbean nations.
''It is impossible to carry out medical programs episodically,'' Castro wrote in a July 14 essay, which boasted that Cuba has long experience in medical diplomacy.
``Physical therapy, for example, in many cases requires months of work.''
To that, Kapcio said: ``Obviously there are some people's lives we completely changed. In Haiti, we took a 19-pound ovary out of a woman. That just hurts me to think about it.''
In Corinto, an anxious Marta Ortiz Montealban, 35, took her almost 4-month-old son Felipe on his first-ever helicopter ride to Comfort. A Brazilian volunteer doctor fixed the baby's disfigured face in a delicate hourlong surgery with more than a dozen doctors and nurses on hand -- both to assist and translate between Spanish and English.
The mom's eyes grew watery and wide as she handed over the infant and waited anxiously on board the chilly steel ship, only to breathe a sigh of relief later that day as she held Felipe after surgery.
His no-longer-cleft lip sutured, she slowly rocked him awake.
Ya mi chiquito, ya
, she murmured again and again.
``There, my little one, there . . . ''