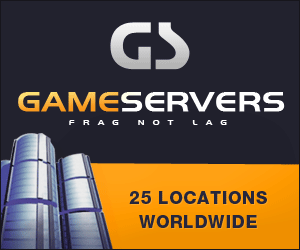 USA Today
March 1, 2007
Pg. 10
Pragmatism colors policy, experts say

By Barbara Slavin, USA TODAY
WASHINGTON — It happened to Ronald Reagan, and it is happening to George W. Bush.
With less than two years left in office, Bush is talking to countries he once shunned.
This week, the administration agreed to sit down with Iran and Syria at a conference on stabilizing Iraq. Two weeks ago, Bush agreed to provide aid to North Korea if it freezes its nuclear program. In February, the administration stepped in to revive peace talks between Israel and the Palestinians — something it declined to do for six years.
The Bush administration has "come to the conclusion that there are limits to military power and that in diplomacy, it's often more necessary to talk to your opponents than your friends," says Richard Armitage, deputy secretary of State during Bush's first term.
On Wednesday, White House spokesman Tony Snow said Bush isn't changing positions.
"This is not a crack in the wall," he said of plans to meet with Iran and Syria. "It is another example, though, of the United States working diplomatically."
Bush's moves recall Reagan in 1986 after his administration was damaged by revelations it secretly sold weapons to Iran and used the money to fund anti-communist guerrillas in Nicaragua. Weakened by the Iran-contra scandal, Reagan shuffled his Cabinet and intensified arms-control talks with the Soviet Union.
Foreign policy experts say they see a new pragmatism in the Bush administration.
Bush's new flexibility is a result of his desire to salvage his Iraq policy and tamp down other crises around the globe, says Richard Haass, head of the Council on Foreign Relations. "It's ironic that what was a war of choice (in Iraq) has narrowed the administration's choices and forced it to adopt a more traditional foreign policy."
Personnel changes might have smoothed the way. When Donald Rumsfeld was Defense secretary, the Pentagon took on foreign policy roles that traditionally went to State Department diplomats. Now, "you have more of a team player" in Robert Gates, Rumsfeld's successor, says Bruce Riedel, a former National Security Council official. Gates "recognizes the importance of diplomacy and (sees) how overstretched his resources are," Riedel says.
Anne-Marie Slaughter, dean of the Woodrow Wilson School of Public and International Affairs at Princeton University, says Vice President Cheney and the Pentagon have seen their influence wane. "The State Department is once again running foreign policy," she says.
In an interview Wednesday on CNN, Cheney dismissed that idea: "I get to give (Bush) my advice. And sometimes he takes it, sometimes he doesn't. That's always been the deal."
Conservatives say the administration's recent moves could embolden U.S. foes. North Korea's behavior has "gotten worse," and Iran is likely to speed efforts to build nuclear weapons, says Danielle Pletka, vice president at the American Enterprise Institute, a conservative think tank.
Recent administration moves include:
•North Korea. The United States and four other countries agreed to give North Korea fuel oil if it shuts down a program that has produced plutonium for nuclear weapons. The accord is similar to a 1994 pact Bush criticized when he came into office. Also, U.S. and North Korean officials meet next week to discuss steps toward normal diplomatic relations.
• Iran. The administration says it will join Iran and Syria at the Iraq conference this month. It has resisted talks with both and pushed sanctions and banking restrictions to isolate Iran.
•Middle East peace. Bush sought to isolate Palestinian leader Yasser Arafat before his death in 2004 and declined calls to try to broker Israeli-Palestinian peace. Secretary of State Condoleezza Rice now says Bush is determined to see progress toward a Middle East peace deal.
"In the last two years of an administration, … you focus on what's doable," says Kenneth Duberstein, Reagan's last chief of staff. "You all of a sudden get realistic and pragmatic."