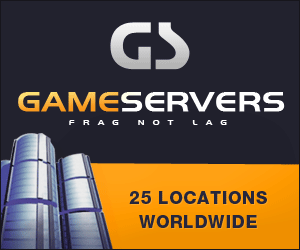 Los Angeles Times
February 5, 2008
A court of inquiry struggles to make sense of sometimes conflicting and vague testimony about Afghanistan shootings.

By David Zucchino, Los Angeles Times Staff Writer
CAMP LEJEUNE, N.C. — Did a brand-new Marine Special Operations unit run amok in eastern Afghanistan in March, firing indiscriminately at civilians along a 10-mile stretch of highway?
Or did the Marines, having just survived a suicide car bomb, return fire at insurgents who shot at them as their six-Humvee convoy tried to escape a well-planned ambush near Jalalabad?
That was the issue facing three veteran combat officers who heard three weeks of vague and often contradictory testimony in a court of inquiry. Hanging over the inquiry was a more elemental question confronting all investigations of alleged misconduct by U.S. forces in Iraq and Afghanistan: Can any investigation really get to the truth of what happens during highly charged combat situations against grinding insurgencies thousands of miles away?
The panel tried mightily, slogging through nearly 50 witnesses over 17 days. But the officers, who will report their findings to a Marine general, had to contend with flawed memories and missing evidence -- what a government lawyer attributed to the "fog of war":
* Naval Criminal Investigative Service agents did not arrive on the scene until two months after the March 4 incident, and they spent just an hour there.
* The head of an Army investigation let the local Afghan governor determine who had been killed or wounded and, according to defense lawyers, did not challenge or investigate statements by purported Afghan witnesses.
* Afghan doctors at two hospitals where the victims were reportedly treated did not ask how their patients were wounded, or even whether they had been at the shooting site.
* There were no autopsies, no detailed medical records and no forensic evidence from the shooting site.
* Some 125 shell casings collected at the site were inadvertently dumped into a fire pit and burned.
* Several Marines from the 30-man convoy testified that they couldn't see much from inside their cramped Humvees, yet they insisted that gunmen fired at the convoy and that Humvee gunners obeyed the appropriate rules of engagement.
* The Marines with the best view of events -- four men who fired their weapons -- didn't testify because they did not have immunity from prosecution.
* A Pashtun elder who said Marines shot up his car without provocation, killing his father and nephew, gave contradictory accounts -- and made the astonishing claim that his car was hit by "thousands and thousands" of bullets.
Given these and other shaky investigative building blocks, it's not surprising that a Naval Criminal Investigative Service agent seemed ready to toss up his hands in frustration. "We were trying to put pieces together and some of them just don't fit. We're not sure of anything," agent David Kurre told the panel.
One panel member responded: "That's the most accurate statement I've heard in the court so far."
The court of inquiry is a fact-finding body, not a court of law. No one has been charged in the case; Marine Lt. Gen. Samuel Helland will decide on any further action after reviewing the panel's report.
The inquiry investigated the actions of Maj. Fred C. Galvin, commander of Fox Company, and the convoy commander, Capt. Vincent J. Noble. The unit, the first Marine Special Operations company deployed in combat, had been in Afghanistan three weeks at the time of the incident.
The inquiry was prompted by two early descriptions of the shootings that described high civilian casualties.
An Afghan human-rights commission, quoting Afghan civilians and officials, said the Marines fired indiscriminately along 10 miles of highway, killing at least 12 civilians and wounding 35.
The U.S. Army commander in the area, Col. John W. Nicholson, said in May that 19 civilians were killed and 50 wounded -- figures provided by the Afghan governor.
Nicholson formally apologized, saying that he was "deeply ashamed" and that the killing and wounding of "innocent Afghans at the hands of Americans is a stain on our honor." He made cash payments to survivors of 17 alleged shooting victims and to 25 Afghans the governor said had been wounded.
Nicholson's comments and condolence payments set off an international uproar and virtually guaranteed a public airing.
According to inquiry testimony, the Marines fired at three locations over a short distance -- not along 10 miles of highway. Five corpses, all adult males, were described by witnesses, with no hard evidence that they had been killed by Marines.
The Afghan hospital officials testified that at least two dozen wounded people were treated that day, but they could not say how many -- if any -- were injured in the encounter with the Marine convoy.
Several Marines testified that though they did not see enemy gunmen, they believed they came under fire moments after a car bomb exploded 15 feet from the convoy, slightly wounding a Marine. The Marines described the "whiz and crack" of small-arms fire, puffs of smoke, muzzle flashes and tree branches struck by bullets.
Only one Marine, a counterintelligence staff sergeant, testified that Marines fired at civilians, who were in as many as 20 vehicles traveling on the same road. He called the shooting "a little bit excessive."
In the only forensic testimony, an Army explosives expert said that at least one Humvee had been hit by small-arms fire. But a Naval Criminal Investigative Service agent said he found no physical evidence that the convoy had been attacked by gunmen.
Defense lawyers portrayed the Marines as victims: of early media reports that highlighted the human-rights account but did not investigate its sources, of Nicholson's undocumented contentions that Marines had killed civilians, and of a "culture of fraud" among Afghans who the lawyers said lied to cash in on U.S. condolence payments.
The defense also raised an intriguing back story of rivalries among competing commands. Several witnesses said Fox Company was resented and undermined by Army and joint Special Operations commands and even by its own Marine command. Fox Company was "set up for failure" by rival commanders who didn't ask for the unit and didn't want it, the lawyers said.
Government lawyers said some resentment was triggered by Galvin. They described him as a rogue commander so eager for combat that he nicknamed the unit "Task Force Violence" and skirted orders by "shopping" for missions likely to result in combat.
Such testimony left unanswered the inquiry's elemental question: Was the Marines' gunfire justified?
In essence, the panel is judging the actions of Marines making split-second decisions in a far-off war in which insurgents dress like -- and hide behind -- civilians. Yet those same Marines are held to rules of engagement designed, in part, to protect civilians and prevent undisciplined shooting.
The lawyer for Sgt. Peter Brooks, a gunner who fired but did not testify, described a "morally bruising environment" in the Afghan war.
"Sgt. Brooks did the best he could, under the circumstances, to safeguard the lives of his fellow Marines and to engage only valid military targets," attorney James Culp said.
Staff Sgt. Mohamed Sheik, who rode in the convoy, said the Marines responded on March 4 precisely the way they had been trained. "And here we look like murderers in front of the world," he testified.
Sgt. Heriberto Becerra-Bravo, the driver of the Humvee that survived the car bomb, said the inquiry would leave a bitter legacy among Marines.
In the future, he said, "I would hesitate to shoot my gun . . . knowing I would have to go through this fiasco."