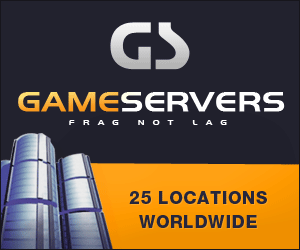 By HOWARD ULMAN
BOSTON (AP) -Now comes the opening day Fenway Park fans have really been waiting for, the day Daisuke Matsuzaka pitches there for the first time.
Spring training with crowds clamoring for his autograph is over. So is his first major-league start with 10 strikeouts and one run allowed in seven innings.
On Wednesday night - the day after the home opener before which he got the loudest ovation when Boston's players were introduced - he gets to display his many pitches for Red Sox fans against the Seattle Mariners.
"I'm sure there will be some flashbulbs going off," Boston manager Terry Francona said.
They will light up the stadium on Matsuzaka's first pitch. The batter: Ichiro Suzuki.
The encounter between a Japanese star who already has achieved stardom in the majors and one who is seeking it is a memorable way for Dice-K to launch his Fenway career.
Is he looking forward to facing Matsuzaka? "Of course," Suzuki said.
He should do better than he did Tuesday when Josh Beckett struck him out on all three of his at bats, only the second time that's happened in Suzuki's major league career. The Red Sox won 14-3.
Suzuki also struck out three times in a game in Japan. That happened in 1999 and the pitcher went on to become rookie of the year in Japan's Pacific League. It was Matsuzaka.
Now they're opponents in the United States where Matsuzaka's arrival - with a $52 million contract after Boston bid $51.11 million for the right to negotiate with him - was among baseball's biggest stories of the offseason.
"When I look out into the field, I see a huge sign of Dunkin Donuts that's in Japanese," Suzuki said through a translator, "So, just by looking at that, I can tell that it's something big."
The billboard is behind the right field bleachers, just over Matsuzaka's left shoulder as he winds up. The stands will be full and so will the press box; about 350 media credentials were issued for the game.
"It's Fenway Park," Boston reliever Brendan Donnelly said. "If you thrive on energy and attention and all eyes being on you, you will do great here."
Opponents must concentrate on the game, not the hype.
One of them is Felix Hernandez, Seattle's 21-year-old budding star who will pitch against Matsuzaka.
"I just want to stay focused," he said. "I don't care about the fans. I don't care about anything, just my game. That's it. That's all that matters."
Another is Seattle slugger Richie Sexson, a frequent strikeout victim who may have to deal with five or six different pitches from Dice-K.
"Hopefully, each guy can maybe see three or four or even five pitches in that first at-bat and then we can learn a little something from him" for the next at bat, Sexson said.
That didn't help the Kansas City Royals last Wednesday when they managed just one run on David DeJesus' homer.
"I thought he was great. The one concern I think we had was it was so cold, how would he handle his offspeed pitches?" Francona said. "It didn't affect anything. He was in command of what he was doing the entire game."
During Tuesday's home opener on another chilly day, Matsuzaka sat in the dugout wearing his Red Sox jacket and a ski cap. He kept blowing into his cupped hands even though he had gloves on them.
Cold conditions are expected again Wednesday night with a chance of precipitation.
"This is the big leagues. You expect everybody to be good," Seattle's Jose Vidro said, "but, definitely, we're going to have our hands full again."
Catcher Jason Varitek, who has his own hands full flashing signals for Matsuzaka's many pitches, cautioned against proclaiming the pitcher's greatness too early.
"He's only pitched one game," Varitek said. "Our biggest expectation is a quality start. He is still going through a learning curve and adjusting to hitters."
Besides, Boston's Coco Crisp said, "Nobody here is God. Everybody bleeds. Whether he pitches well (Wednesday) or not, there are ups and downs."
But he expects there to be many more ups. "He is a star caliber player and will live up to the hype," Crisp said.