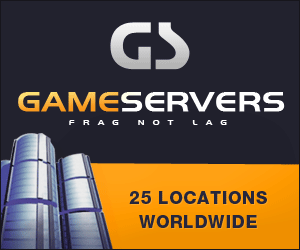 Arizona Republic (Phoenix)
May 20, 2007
By Associated Press
CLEVELAND - A high school student who wanted to join the U.S. Marines hired a personal trainer, got rid of the junk food in his diet and dropped 106 pounds in 10 months.
"I really wanted to be a Marine because they're the best of the best," said Logan Allie, 19, who once weighed 310 pounds. "I told myself, I want a challenge, and this is the biggest one I can get.'"
Allie, who is down to 204 pounds, is scheduled to graduate June 18 from Olmsted Falls High School near Cleveland and then ship out to Parris Island, S.C., for Marine recruit training.
With taut muscles and a military buzz cut, Allie already looks the part as he runs with other recruits around an indoor track at nearby Middleburg Heights Community Center. They lift weights and work out twice a week under the watchful eye of Staff Sgt. Kevin Murphy, their recruiter.
At 6 feet 4 inches tall, Allie really didn't look fat when he weighed more than 300 pounds, just pudgy. But for someone his height, the Marines want recruits below 237 pounds when they report to boot camp.
Allie hired a personal trainer to design a high-protein, low-carb diet and workout program, paying for the sessions with money he has earned working at his family's business, Diamond Indoor Sports, an indoor baseball training facility in Westlake.
Joe Butler, of Prescription Fitness in Bay Village, said he persuaded Allie to eat oatmeal and some fruit for breakfast instead of four eggs and two slices of toast.
Allie's diet now consists of tuna, a cheese stick and an orange, apple and banana for lunch. For dinner, he has vegetables with a chicken breast, burger or steak. There is no more soda or Gatorade. Instead, he drinks water.
"He learned that you don't have to be hungry to lose," Butler said.
By July of last year, Allie was down to 242 pounds, enough to qualify for the Marines' delayed-entry program. But he didn't let up on diet or exercise, going back to school last fall at 220. He hit 204 in early March.
Allie can run a mile in 13 minutes and 30 seconds, does 45 crunches in two minutes and can do two pull-ups - all required of recruits before boot camp.
"Recruit training is still going to be a challenge," Murphy said. "Drill instructors kind of see to that."
Kim Allie said her son has been an inspiration. Not only has she lost 17 pounds because of his example, she admires his decision to join the Marines with their tough reputation.
"He wanted to prove himself," she said.
She worries about the possibility that her son could be sent off to war.
"I said to him, 'Logan, what happens if you don't come home?' He said, 'Then I'll see you in heaven someday,' " she said. "I'm glad he has such faith."
Allie is well prepared for boot camp, Murphy said.
"Logan has shown a lot of dedication. I've met a couple of other guys who were in the same boat as he was - and they aren't in the Marine Corps."