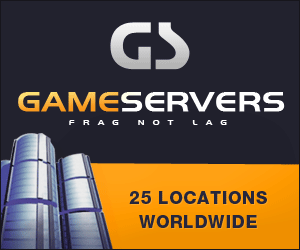 Washington Post
January 18, 2007
Pg. 4
Bush Named Ex-Maryland Man One of 14 'High-Value' Prisoners

By Eric Rich, Washington Post Staff Writer
Majid Khan, a terrorism suspect secretly detained for years by the CIA and now held in the military prison at Guantanamo Bay, Cuba, told his Pakistani wife in a letter that she should not dwell on the thought of his return because "if I come back, it will be a miracle of God."
The handwritten letter and three others to his family in suburban Baltimore are the first substantial communication from any of the 14 "high-value" detainees to become public since the captives were transferred in September from what were called CIA "black" sites to the U.S. military prison at Guantanamo.
Khan's letters, redacted in places by military censors, reveal that he has embraced religion in ways that he had not as a high school student in Owings Mills, according to family members and teachers. Khan commanded his wife, Rabia Yaqoob, to study the Koran "with all the footnotes and the explanations" and thanked her for "giving me a daughter in the midst of your sadness."
"Our life is not less than a story from the movies," he wrote. "If you add a few songs to it, it would make a very good film."
The government has denied Khan, 26, and the other high-value detainees access to lawyers, asserting in court that the "alternative interrogation methods" to which Khan was subjected are among the nation's most sensitive national security secrets. As a result, little is known about the arrests, detentions or interrogations of those captives.
U.S. officials say Khan, a Pakistani national, took orders from Khalid Sheik Mohammed, the man accused of orchestrating the Sept. 11, 2001, attacks, and who is also a high-value detainee at Guantanamo. Khan was allegedly asked to research the poisoning of U.S. reservoirs and the blowing up of U.S. gas stations, and was considered for an operation to assassinate the Pakistani president.
The letters Khan wrote to his wife and family were delivered through the International Committee of the Red Cross, whose representatives are permitted to visit the detainees on the condition that the agency does not publicly disclose information gathered during the meetings.
Khan's letter to his wife, written in Urdu, was introduced in court in Pakistan and has been published on an Urdu-language Web site operated by the BBC. Yaqoob's attorney, Nisar A. Mujahid, said the letter, by revealing Khan's desperation, supports his contention that the government of Pakistan should use diplomatic pressure to help protect Khan's rights.
Khan's oldest brother, Mahmood Khan, said yesterday that the family was releasing the letters it received to draw attention to the case. Mahmood Khan said that, for several days after the letters arrived last month, he could not bring himself to read them.
"The more you read about how much he loves us, the things going through his mind, what he's been through -- what am I going to say to him?" asked Mahmood Khan, speaking at the family's home.
The letters in English are rife with spelling and grammatical errors. Khan wrote that he is held in solitary confinement, that he is allowed to leave his cell "to get sunburn" for one hour each day, and that he can sometimes talk with other inmates through cell walls. Beyond those particulars, the details of his confinement are few.
"In this letter I am going to mention some of the things I have been through," he wrote on Oct. 20. The next 19 lines of text are blacked out. After the redaction comes Khan's complaint that he did not have his glasses during his first two years of detention and that the military prison lacks basketball courts and other comforts common in U.S. prisons.
"But in some way this place is still better and in some way other were better," he wrote.
Gitanjali Gutierrez, a lawyer who has been seeking access to Khan, said the redactions, although expected, raised questions. "So many of the interrogation techniques are already known," said Gutierrez, a lawyer with the Center for Constitutional Rights, which represents many detainees at Guantanamo.
Majid Khan was detained while he was staying with a brother in Pakistan in March 2003, according to his family and court filings by his attorneys. They said men who were not in uniform burst into the brother's apartment in Karachi late one night and put hoods over the faces of those inside: Majid, his brother Mohammad and his brother's wife. The couple's one-month-old son was also taken into custody.
Although the others were released without charges over the course of three months, Majid Khan's whereabouts were not officially disclosed until September, when President Bush named him as one of the 14 high-value detainees.
Mahmood Khan said his brother, a 1999 graduate of Owings Mills High School, dreamed of being a deejay or a rap musician, even for a time a U.S. Marine, but not a terrorist.
Khan was most recognizable as that young man in the earliest of the notes. He thanked his family for the letters they had sent, bragged that he could do 100 push-ups in 80 seconds, and asked for news of deaths and marriages. "And I don't need to tell you how much I love and miss you guys," he wrote.
Khan was more serious in the second letter. He wrote that he had grown a beard and had studied Islam deeply since his capture, that he now wrote poetry and could read the Koran without translation.
He asked his father for forgiveness and wrote that he had sinned, a reference, according to Mahmood Khan, not to criminal activity but to the pursuit of material indulgences.
"Things never stay the same, and life goes on, so please don't worry about me," he wrote. "Remember it's my sins who brought me here. When my sins are forgiven then I'll get freedom, so it's between me and Allah."
Staff researcher Julie Tate contributed to this report.