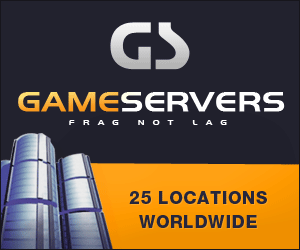 New York Times
April 17, 2008
Pg. 18
By Michael Kamber
BAGHDAD — He was not deserting his men, the Iraqi Army captain insisted Wednesday. He had left his 70 soldiers in the midst of a battle in Sadr City the day before to take his long-overdue three-day break.
The captain, who spoke on the condition of anonymity for fear of reprisals, said he intended to extend the break to five days, maybe longer. He had not been paid in two months and was overwhelmed by the problems of commanding his company, part of the 1st Brigade, 11th Iraqi Army Division. He was considering not going back to the fight in Sadr City.
Desertion by Iraqi soldiers has been a problem during the recent battles in Basra and Sadr City. The government dismissed 1,300 soldiers and police officers who deserted last month during fighting in Basra. On Tuesday, another company walked away from a crucial part of the front line in Sadr City, contending that they did not have adequate support.
Five years into the American effort to build a self-sustaining Iraqi Army, these failures to stand and fight have proven an embarrassing setback to American and Iraqi officials.
The captain who left his men on Tuesday said that even away from the battle, he was not able to escape his army burdens. He said his phone rang incessantly. His men had called from the front line saying that, once again, they had run out of ammunition and they pleaded for help. He called another unit in Sadr City and arranged for ammunition to be transferred.
Then his phone had rung again, he said. It was the Mahdi Army militia, the group his men were fighting, on the line.
"We know where you live," they had told him.
"If they come to my house, they can kill my whole family," he said.
On the phone they had read a roster of names of the men in his battalion. "I don't even have access to that," he said. "They could only have gotten it from my senior commanders.
"Our senior officials, they are thieves," he said.
He was walking around with a bullet in the chamber of his pistol, ready to be attacked at any moment.
The American plan has been to let the Iraqis lead the fight, with United States soldiers in a support role. But the Iraqi captain said his men were no match for the more heavily armed militia: "The Mahdi Army, they have much better equipment than we do."
He said most of his men had only two 30-round ammunition magazines each, magazines that sell for less than $12 on the streets of Baghdad.
"During the battle, my soldiers' bullets are finished and they have to stop fighting," he said. While the militia has mortars, rocket-propelled grenades and heavy machine guns, he said, "Three of my six machine guns are not working, and I have no mortars."
Worst of all, he said, were the improvised explosive devices that lined the sidewalks and streets and that had peppered his men with shrapnel.
His company was below half-strength and shrinking by the day. It was down to 70 men from a normal roster of 150. Five had been wounded in the past week, others had been lent to another company. And then there was the desertion problem, made worse by the threatening phone calls from the Mahdi Army to his men.
"Most of my soldiers have family inside Sadr City," he said. "Their tribes and cousins and relatives are there. They can't fight in Sadr City."
Asked about the company that had deserted on Tuesday, he was sympathetic.
"That commander is accusing that company of being deserters," he said. "But he's not there in the fight. My company, too, we were alone, surrounded and fighting for three hours on Monday night. No one came to help us. My men are dispirited. Their mood is very down. I try to praise them, to tell them they are doing well, to encourage them."
As much as he did not want to leave his men, he was not sure he would return to them.
"It is very hard; I'm thinking of resigning," he said.
Hosham Hussein contributed reporting.