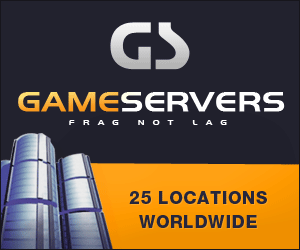 New York Times
January 10, 2007
Pg. 1
Democrats Plan Symbolic Votes Against Bush's Iraq Troop Plan

By Jeff Zeleny and Carl Hulse
WASHINGTON, Jan. 9 — Democratic leaders said Tuesday that they intended to hold symbolic votes in the House and Senate on President Bush's plan to send more troops to Baghdad, forcing Republicans to take a stand on the proposal and seeking to isolate the president politically over his handling of the war.
Senate Democrats decided to schedule a vote on the resolution after a closed-door meeting on a day when Senator Edward M. Kennedy of Massachusetts introduced legislation to require Mr. Bush to gain Congressional approval before sending more troops to Iraq.
The Senate vote is expected as early as next week, after an initial round of committee hearings on the plan Mr. Bush will lay out for the nation Wednesday night in a televised address delivered from the White House library, a setting chosen because it will provide a fresh backdrop for a presidential message.
The office of Nancy Pelosi, speaker of the House, followed with an announcement that the House would also take up a resolution in opposition to a troop increase. House Democrats were scheduled to meet Wednesday morning to consider whether to interrupt their carefully choreographed 100-hour, two-week-long rollout of their domestic agenda this month to address the Iraq war.
In both chambers, Democrats made clear that the resolutions — which would do nothing in practical terms to block Mr. Bush's intention to increase the United States military presence in Iraq — would be the minimum steps they would pursue. They did not rule out eventually considering more muscular responses, like seeking to cap the number of troops being deployed to Iraq or limiting financing for the war — steps that could provoke a Constitutional and political showdown over the president's power to wage war.
The resolutions would represent the most significant reconsideration of Congressional support for the war since it began, and mark the first big clash between the White House and Congress since the November election, which put the Senate and House under the control of the Democrats. The decision to pursue a confrontation with the White House was a turning point for Democrats, who have struggled with how to take on Mr. Bush's war policy without being perceived as undermining the military or risking criticism as defeatists.
"If you really want to change the situation on the ground, demonstrate to the president he's on his own," said Senator Joseph R. Biden Jr., chairman of the Foreign Relations Committee. "That will spark real change."
The administration continued Tuesday to press its case with members of Congress from both parties. By the time Mr. Bush delivers his speech, 148 lawmakers will have come to the White House in the past week to discuss the war, White House aides said Tuesday night, adding that most met with the president himself.
While Mr. Kennedy and a relatively small number of other Democrats were pushing for immediate, concrete steps to challenge Mr. Bush through legislation, Democratic leaders said that for now they favored the less-divisive approach of simply asking senators to cast a vote on a nonbinding resolution for or against the plan.
They also sought to frame the clash with the White House on their terms, using language reminiscent of the Vietnam War era to suggest that increasing the United States military presence in Iraq would be a mistake.
"We believe that there is a number of Republicans who will join with us to say no to escalation," said the Senate mority leader, Harry Reid of Nevada. "I really believe that if we can come up with a bipartisan approach to this escalation, we will do more to change the direction of that war in Iraq than any other thing that we can do."
On the eve of the president's Iraq speech, the White House sent Frederick W. Kagan, a military analyst who helped develop the troop increase plan, to meet with the Senate Republican Policy Committee.
But Republican officials conceded that at least 10 of their own senators were likely to oppose the plan to increase troops levels in Iraq. And Democrats were proposing their resolution with that in mind, hoping to send a forceful message that as many as 60 senators believed strengthening American forces in Baghdad was the wrong approach. Democratic leaders said they expect all but a few of their senators to back the resolution.
In an interview on Tuesday, Senator John W. Warner, Republican of Virginia, said he was becoming increasingly skeptical that a troop increase was in the best interest of the United States. "I'm particularly concerned about the greater injection of our troops into the middle of sectarian violence. Whom do you shoot at, the Sunni or the Shia?" Mr. Warner said. "Our American G.I.'s should not be subjected to that type of risk."
But the Senate minority leader, Mitch McConnell, Republican of Kentucky, said Congress could not supplant the authority of the president. "You can't run a war by a committee of 435 in the House and 100 in the Senate," he said.
The White House press secretary, Tony Snow, criticized the Democrats' plans. "We understand that the resolution is purely symbolic, but the war — and the necessity of succeeding in Iraq — are very real," he said Tuesday night.
On Thursday, Democrats in the House and Senate will open a series of hearings on the Iraq war. Defense Secretary Robert M. Gates and Secretary of State Condoleezza Rice are among those who have agreed to testify.
Senator Carl Levin, the Michigan Democrat who is the new chairman of the Armed Services Committee, said that if he was not satisfied that Mr. Bush's plan has sufficient incentives and penalties for the Iraqis, he might support a resolution or amendment to cap the number of American troops in Iraq.
"We have got to force the Iraqis to take charge of their own country," Mr. Levin said at a breakfast meeting with reporters. "We can't save them from themselves. It is a political solution. It is no longer a military solution."
Lawmakers said Senate Democrats appeared broadly united in opposition to Mr. Bush's approach during their private luncheon on Tuesday. While there were a few senators who favored cutting off money for any troop increase, a handful of others expressed uncertainty about challenging the president on a potential war-powers issue.
"We have to be very careful about blocking funding for any troops because we don't want to leave our troops short-changed," said Senator Mary L. Landrieu, Democrat of Louisiana.
Yet a large share of the House Democratic caucus supports a stronger stance against the plan. It remained unclear whether a resolution would satisfy constituents.
"Twice in the past 12 months the president has increased troop levels in a last-ditch effort to control the rapidly deteriorating security situation in Iraq," said Representative Martin T. Meehan, Democrat of Massachusetts, who proposed a resolution opposing a troop increase. "Rather than cooling tensions in Baghdad, the situation has descended further into chaos."
Thom Shanker, Sheryl Gay Stolberg and Jim Rutenberg contributed reporting.