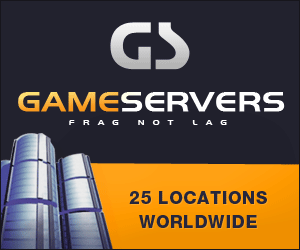 Philadelphia Inquirer
January 7, 2007
The party has offered no concrete proposal to end the war. That could anger its liberal base, which has been demanding action to stop the bloodshed.

By Steven Thomma, McClatchy Newspapers
WASHINGTON - As the applause of their first days in power fades, Democrats face the daunting reality that their reign probably will be judged not on easy tasks such as raising the minimum wage, but on how they handle the Iraq war, an issue that divides their party and defies easy solution.
Democratic leaders oppose President Bush's expected escalation of the war. They urge instead a U.S. troop withdrawal starting in four to six months. And they'll conduct oversight hearings on Iraq in Congress, starting Wednesday in the Senate and Jan. 17 in the House of Representatives.
But Iraq isn't part of their much-ballyhooed agenda for their first 100 hours of business, even though 3 out of 4 Americans call it their top priority for the government and despite it's being a major reason for the Democrats' takeover of Congress.
The Democrats have offered no concrete proposal to end the war. That could anger the party's liberal base, which demands action to end the war. At the same time, bowing to that base could threaten the party's broader appeal.
Democratic leaders say there is little they can do directly to end the war. They note that Bush has the power as commander-in-chief to send troops where he will and that he would veto any legislation to withdraw troops.
"To pretend," House Majority Leader Steny Hoyer (D., Md.) said, "that we could deal with that in the first 100 hours would be unrealistic and dishonest."
Rather, Democrats hope their opposition to a "surge" in troop levels plus the publicity of televised hearings will satisfy their base while putting more pressure on Bush to end the war.
"The public has spoken. The polls are very clear," said Rep. John P. Murtha (D., Pa.), who'll open the House hearings. "The policy has to be changed."
Given their reluctance to force that change now, Democratic leaders could be hoping to build a chain reaction. Their hearings could drive an already disgruntled public to demand stronger action, which then could embolden the Democratic-led Congress to use its power of the purse to insist that money for the troops be used to pull them out of Iraq.
The antiwar left doesn't want to wait.
About two dozen war protesters disrupted a Democratic news conference on ethics reform last week, chanting, "Troops out now."
Emboldened by the primary defeat of Sen. Joseph I. Lieberman of Connecticut, though he went on to win the November election as an independent, antiwar liberals also warn of more primary challenges to those who balk at ending the war.
"It could get very nasty within the party," said Tom Matzzie, the Washington director of the liberal MoveOn.org Political Action. "We have a presidential-nomination fight coming up. And we have a revived Democratic grassroots that feels confident challenging Democrats in primaries."
He said he welcomed Democratic opposition to the troop surge, as well as hearings. But he pressed for more forceful action, such as using Congress' power over spending or the War Powers Act to force a withdrawal.
"The grassroots wants to see opposition to escalation, but we're not going to be overly patient if there's no action on an exit," he said. "Oversight is needed. But that's not enough. Congress needs to force a change in U.S.-Iraq policy."
Angering their base is risky for Democrats. But appearing captive to it also carries risks, as Republicans learned last year when they invited a public backlash by bowing to Christian conservatives in the case of Terri Schiavo, a brain-damaged Florida woman.
"Both parties have a base that is militant and angry, and they're very demanding," said Dick Armey, the former Republican House majority leader.
"And they're going to show up constantly and demand that each party conduct the affairs of the House in a manner to appease that militant angry base. If you do that, as the Republicans did in some instances, you make yourself less attractive to a broad spectrum of voters."