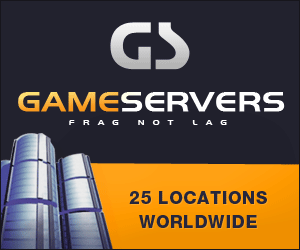 Washington Times
May 26, 2007
Pg. 1
By S.A. Miller, The Washington Times
Congress' Democratic rank-and-file is rallying behind Speaker Nancy Pelosi and Senate Majority Leader Harry Reid, despite widespread anger in the caucus over their capitulation to President Bush on emergency war funding.
Several House Democrats said they wished the leadership had pushed harder, but they didn't blame their leaders for the compromise and emphasized that the bill's benchmarks for progress in Iraq advanced efforts to end the war.
"Ending the war is her top priority," said Rep. Jan Schakowsky, Illinois Democrat and Out of Iraq Caucus leader who voted against the war bill that passed Thursday with overwhelming Republican support.
Senate Democrats, most of whom backed the revised bill without the troop-withdrawal timelines Mr. Bush had vetoed previously, also rushed to defend Mr. Reid, Nevada Democrat.
"It really takes a lot of nerve to criticize anybody who has as tough a job as he has," said Sen. Claire McCaskill, Missouri Democrat.
The Democrats' anti-war base, however, is lambasting the deal, and party activists say they will "turn up the heat" on lawmakers for funding the unpopular war.
Mr. Bush last night signed the bill that pays for U.S. troops in Iraq and Afghanistan until the end of the fiscal year, Sept. 30. White House spokesman Tony Fratto noted that the signing came 109 days after the president sent his emergency-spending request to Congress.
"Congress voted yesterday to provide our troops with the funding and flexibility they need to protect our country, and I was pleased to sign the bill today," Mr. Bush said.
Mrs. Pelosi and Mr. Reid have vowed that when Congress returns June 4 from a weeklong Memorial Day recess they will rejoin the fight to end the war.
Democrats plan to confront Mr. Bush with votes to repeal the 2002 war authorization, votes to pull out troops and with votes on the $481 billion defense budget in July and on a $141 billion war supplemental in July.
"I think that the president's policy is going to begin to unravel now," Mrs. Pelosi said yesterday. "Now you have over two-thirds -- over 60 percent -- of the House Democrats voting flat-out against the war."
Mrs. Pelosi, who voted against the war bill she negotiated with the White House, also touted the $17 billion in domestic spending in the bill.
It including $6.4 billion for Gulf Coast hurricane recovery and $650 million for health care for poor children, and it came with a provision increasing the minimum wage to $7.25 per hour -- a much needed legislative victory for the Democrat-led Congress.
Mrs. Pelosi's confidence in engaging Mr. Bush again was not shared by all in her caucus.
"If you can't do it once, why think you can do it again. That's the general perception around here," a House Democratic aide said.
While the White House and Congress will likely remain at loggerheads over troop-withdrawal timetables, Republicans and Democrats say they look to September as the time to assess the situation in Iraq and chart future war plans.
"I think that the handwriting is on the wall that we are going in a different direction in the fall, and I expect the president to lead it," Senate Minority Leader Mitch McConnell told reporters. "I think he himself has certainly indicated he's not happy with where we are, and I think we are looking for a new direction in the fall."
The war bill requires Mr. Bush to report to Congress in July and September on the Iraqi government's progress meeting 18 benchmarks, including laws to disarm militias, confer equal legal protections to all sects and share oil revenue among the Kurds, Shi'ites and Sunnis.
Army Gen. David H. Petraeus, commander of U.S.-led forces in Iraq, says that in September he will report on whether the troop surge is succeeding to secure Baghdad.
Mr. Bush this week said he was considering adopting recommendations made by the bipartisan Iraq Study Group in December, which included transitioning the U.S. mission from combat to training and supporting Iraq forces in 2008.
Several senators -- including Democrat Ken Salazar of Colorado and Republicans Robert F. Bennett of Utah, Lamar Alexander of Tennessee and Judd Gregg of New Hampshire -- have introduced legislation to adopt those recommendations as U.S. policy.