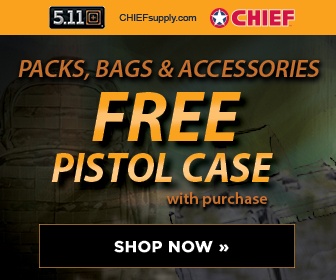 CQ Today
March 5, 2008 By Adam Graham-Silverman, CQ Staff
Lawmakers appeared unswayed Tuesday by Bush administration assurances that a long-term security agreement with Iraq would not legally commit the United States to defend the country.
State and Defense Department officials told two House panels that a long-term agreement with Iraq would have two parts: a traditional "status of forces agreement," or SOFA, and a "strategic framework" that would lay out U.S. military, economic and political intentions.
David M. Satterfield, senior adviser to the secretary of State and coordinator for Iraq, said "we do not contemplate" that the strategic framework would be legally binding and said neither agreement would require congressional approval.
"They are parallel discussions; they are both associated one with the other in that the strategic framework provides the context for the status of forces agreement," he told the Foreign Affairs Middle East and International Organizations subcommittees. "Together, they seek an accord that both affirms Iraqi sovereignty and continues to permit U.S. and coalition forces to assist in restraining extremists and outside actors who seek power through violence and terror, should the U.S. administration and Iraqi government deem such operations necessary."
But that did little to ease congressional complaints that the agreement could tie U.S. hands and circumvent Congress' oversight role.
"This is not just about a bilateral agreement between Iraq and the United States," Bill Delahunt, D-Mass., told Satterfield and Mary Beth Long, assistant secretary of Defense for international security affairs. "It's about the role of Congress in making a decision in terms of authorization of military force."
U.S. Ambassador to Iraq Ryan Crocker is in charge of negotiating the agreements, which both governments want to put in place by July 31. The United Nations mandate governing U.S. operations in Iraq expires Dec. 31, and neither Iraq nor the Bush administration wants to extend it.
Lawmakers have complained strenuously that the administration is attempting to negotiate agreements that would circumvent the constitutional requirement that the Senate ratify all treaties. Tuesday's hearing was the fifth Foreign Affairs session on the topic.
A declaration of principles for the agreement, which President Bush and Iraqi President Nouri al-Maliki signed last November, said the United States would provide "security assurances and commitments to the Republic of Iraq to deter foreign aggression" and support "Iraq in defending its democratic system against internal and external threats."
Elements of an Agreement
In the face of a congressional outcry, the administration has since said that the SOFA would contain more traditional elements, such as legal rights for U.S. forces. It would contain nothing that would commit the military to defend the Iraqi government inside or beyond its borders, Satterfield said.
"The strategic framework's content will reflect the topics outlined in the declaration of principles. It will not be at variance, but its content will be different in terms of details," Satterfield said. "The status of forces agreement is a different document. It provides authorizations; it does not contain commitments."
Democrats, however, remained skeptical. "Trying to dampen concerns in Congress by suggesting that the declaration doesn't mean everything that it says suggests that the administration either doesn't understand English or has deliberately misled the Iraqis," said Gary L. Ackerman, D-N.Y., chairman of the Middle East and South Asia Subcommittee.
In a long and testy exchange, Ackerman asked Satterfield whether the United States has told Maliki that these agreements would not compel the U.S. military to enter combat.
"The secretary of Defense has made very clear exactly those points," Satterfield said.
But he refused to say specifically what would happen if Iraq is attacked, or what kind of action would require congressional consultation and approval.
"The administration will comply fully with all of our constitutional requirements," he said again and again, declining to answer "hypothetical" questions.
"The trouble with the administration is that it thinks that the Constitution is optional," Ackerman fumed. "The Constitution is a document, not a hypothetical."
In the end, Satterfield promised to provide a written answer within 24 hours.
Even some Republicans say that Congress should not lose out in a turf battle with the executive branch.
"It is unfortunate that the administration ignored invitations to testify at our four previous hearings," said Dana Rohrabacher, R-Calif. "George W. Bush was elected president, he was not elected king."
Delahunt, chairman of the International Organizations panel, suggested extending the U.N. mandate until a new president, with congressional consultation, could negotiate a long-term agreement. He said Congress' 2002 vote authorizing force in Iraq, which relied on U.N. Security Council resolutions, would not remain in effect if the mandate expires.
"To suggest that an authorization for military force that was voted on in October of 2002 serves as a basis for continuing authority to wage combat in Iraq [after] the expiration of the U.N. mandate . . . I think it holds absolutely no water whatsoever," he said.
Democrats have introduced legislation (HR 4959, S 2426) that would bar funding to carry out agreements with Iraq not approved by two-thirds of the Senate.