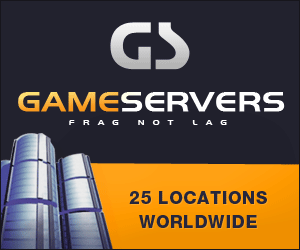 New York Times
November 30, 2006
By Carl Hulse
WASHINGTON, Nov. 29 — Leading Senate Democrats called Wednesday for President Bush to appoint a special envoy to work with Iraqi leaders to bring increasing violence in Iraq under control.
"Violence in Iraq has reached critical levels, and the violence is not predominantly instigated by insurgents, but is taking place between Sunnis and Shia," said Senator Harry Reid, who will become the majority leader, and four other top Senate Democrats in a letter sent to Mr. Bush. "It is our belief that coalition military action alone cannot end this violence."
The lawmakers said in the letter that the special American envoy could follow up on issues raised between Mr. Bush and Prime Minister Nuri Kamal al-Maliki of Iraq during their planned meeting on Thursday in Jordan.
Democrats also said Wednesday that a newly disclosed administration memo raising doubts about Mr. Maliki's ability to bring the turmoil under control was in some ways reassuring because it showed that some senior administration officials recognized how serious the situation had become.
" I think that was a pretty realistic appreciation of Maliki," Senator Jack Reed, Democrat of Rhode Island, told reporters on Wednesday. "And I hope it does represent a much more realistic assessment of what's going on there rather than just, you know, the slogans that we've heard for so long."
Mr. Reed helped initiate the letter, which was also signed by the incoming majority leader; Senator Richard J. Durbin of Illinois, the No. 2 Democrat; Senator Carl Levin, Democrat of Michigan and the incoming chairman of the Armed Services Committee; and Senator John D. Rockefeller IV, Democrat of West Virginia, who will become chairman of the Intelligence Committee.
"My fear is that this meeting in Amman ends just with sort of some concepts, some discussions, some photos, and Maliki goes back into Baghdad, nothing's going to get done, and months from now, precious time will have been lost," Mr. Reed said.
In their letter, the Democrats said that a special envoy with existing relationships in Iraq and elsewhere in the region could devote full attention to keeping the pressure on Mr. Maliki to try to contain the violence. They said the current American ambassador to Iraq, Zalmay Khalilzad, had too many other duties to give his full attention to such an initiative.
"A special envoy can play an indispensable role in assisting the Iraqis in finding solutions," wrote the Democrats, who are hoping that Mr. Bush will take their views more seriously now that they will control the House and Senate beginning in January.
With Mr. Bush in the Middle East and Congress out of session until next week, other Democrats were quiet Wednesday about their expectations for Mr. Bush's meeting with Mr. Maliki, which was postponed from Wednesday.
But senior aides said the disclosure of the memo by Stephen J. Hadley, the national security adviser, expressing skepticism about the prime minister's capacity to quell the violence was seen as another sign from the administration that it needed to change its thinking on Iraq.
House Democrats have scheduled an informal forum on Iraq policy for next Tuesday at which they plan to hear from foreign policy, national security and military experts. They hope that the session will help to increase the pressure on the administration for a change in strategy and consideration of a withdrawal of American forces.
In their letter, the Senate Democrats called for Mr. Bush to urge the American-backed Iraqi government to take a number of actions, including condemning the current sectarian violence, disbanding armed militias and encouraging equal treatment of all Iraqis as well as to be careful not to favor one Muslim group over another.
"We understand that all of these steps are difficult," the letter said. "We are also aware that the Iraqi government has pledged to take many of the above steps but none have been accomplished. In the meantime, our U.S. forces continue to be injured and killed."
Four American state governors — Jon S. Corzine of New Jersey; George E. Pataki of New York; Theodore R. Kulongoski of Oregon; and Jon Huntsman Jr. of Utah — on Wednesday completed a two-day trip to Iraq that had not been publicly announced.
Mr. Corzine, in a conference call with reporters, said he was surprised by how much security conditions had deteriorated in the country from his previous visits in May 2005 and December 2003 as a senator from New Jersey.
"I think it is significantly more unstable than I would have thought, and the need for additional forces, particularly Iraqi forces, is pretty obvious," Mr. Corzine said.
David W. Chen contributed reporting from Trenton.