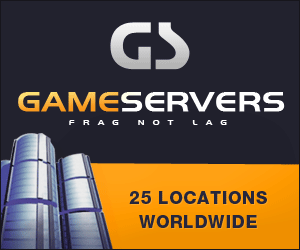 Norfolk Virginian-Pilot
June 7, 2008 By Kathy Adams, The Virginian-Pilot
A reporting delay in the federal government may be to blame for the jailing of a grieving father when he attempted to deposit his Navy son's death benefits check last week.
John E. Mayberry received the $100,000 U.S. Treasury check from the Department of Defense within 24 hours of being notified that Seaman Daniel M. Mayberry had died May 27 of injuries from a car crash in Virginia Beach. Daniel Mayberry, 21, was stationed on the Little Creek-based dock landing ship Carter Hall.
When John Mayberry went to deposit the check at the Texas State Bank in Harlingen, Texas, on May 30, a representative contacted through the U.S. Treasury's toll-free verification number told the bank the check was invalid, said Cody Spanks, district r etail e xecutive at the bank.
The bank called police, who arrested Mayberry on suspicion of fraud. The Navy and Secret Service stepped in, and police released Mayberry six hours later. He was able to deposit the check Monday.
Though not the norm, Mayberry's problem is not unique, said Melody Barrett, spokeswoman for the U.S. Treasury. There is sometimes a lag between when a n entity such as the Department of Defense issues a check and when it reports it to the Treasury's tracking system. That could cause a verification to fail.
The Treasury Department and the Defense Finance and Accounting Service are looking into how to eliminate the problem, such as by including a verification letter with the check, but they have not yet found a solution, she said.
The Navy is looking into the case and has verified that there was nothing wrong with the check.
"We're always looking at ways that we can provide better support to the family," said Cmdr. Flex Plexico, a spokesman for the Bureau of Naval Personnel. Death benefits now are issued only by check, not through such means as electronic funds transfer, he said. "If providing better support includes providing better options for payment of the death gratuity, we can certainly look at that."
U.S. Rep. Thelma Drake, a Republican who represents Virginia Beach and serves on the House Armed Services Committee, said she is sending a letter to the Defense Finance and Accounting Service inquiring about its process.
"If you're going to cut the check within 24 hours, then you should also do the notification to Treasury within that same 24 hours," Drake said. "We're certainly going to work that the two things jibe, because this should never happen to any family."
The Harlingen Police Department has been questioned about the arrest. Officers are not required to make an arrest, but they typically do when a fraud suspect is still on-site, said Officer David Osborne, a department spokesman.
Efforts to reach John Mayberry through the Navy for comment were not successful. The charges against him have been dropped. He buried his son Wednesday.