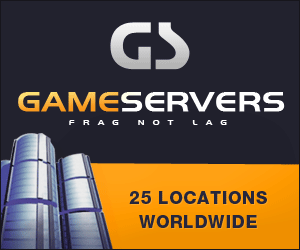 MARK LONG
Associated Press
Jaguars coach Jack Del Rio fired five assistants Tuesday, two days after the team lost its third consecutive game and missed the playoffs for the sixth time in seven years.
Del Rio fired offensive coordinator Carl Smith, special teams coordinator Pete Rodriguez, quarterbacks coach Ken Anderson and wide receivers coach Steve Walters - sending a clear message that he believed the Jaguars were better than their 8-8 record.
Del Rio also declined to renew the contract of special teams assistant Mark Michaels.
All of the firings came at positions where Jacksonville struggled this season.
Quarterbacks Byron Leftwich and David Garrard didn't progress the way Del Rio hoped. Receivers Matt Jones and Reggie Williams, former first-round draft picks the Jaguars expected to ease the loss of Jimmy Smith, were inconsistent all year.
And special teams? Jacksonville allowed a punt return for a touchdown in a 21-14 loss at Indianapolis, gave up a punt return for a touchdown in a 27-24 loss at Buffalo and had a punt blocked for a touchdown in a season-ending, 35-30 loss at Kansas City. The three plays may have been the difference between wins and losses.
Rodriguez also called for a squib kick against the Bills after Jags tied the game with 28 seconds remaining - a call Del Rio later publicly questioned. Buffalo returned the kick to the 40-yard line, helping set up a game-winning field goal.
"These decisions are always very difficult, but any decision that is made is done solely from the desire to win football games," Del Rio said.
Smith was the team's offensive coordinator the past two seasons. He replaced Bill Musgrave, who was fired after two seasons with Del Rio.
Rodriguez was the team's special teams coordinator the past three seasons.
Anderson came to Jacksonville in 2005 after spending six seasons in Tennessee, helping turn former college quarterback Drew Bennett into a standout receiver. Del Rio hoped he could do the same with Jones, a former star quarterback at Arkansas.
It never happened.
With Smith gone, Del Rio could promote former Minnesota Vikings head coach Mike Tice to offensive coordinator. Tice, fired after last season in Minnesota, was instrumental in turning Jacksonville's running game into one of the league's best.
Running backs coach Kennedy Pola also might be considered for the offensive coordinator position.