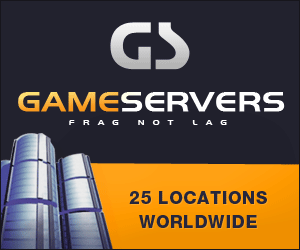 Wall Street Journal
February 6, 2007
Pg. 13
By Greg Jaffe and Jonathan Karp
President Bush is asking for almost $625 billion in defense spending in 2008, a big increase but one that may not be enough to cover the rapidly increasing costs of wars in Iraq and Afghanistan, additional personnel and the military's appetite for new weapons systems.
In a boon to defense contractors, weapons spending is set to rise even faster than the overall Pentagon budget. The administration is requesting $101.7 billion for new weapons purchases, a $20 billion increase over 2007. Including research and development, total weapons spending is set to grow to $176.8 billion, and just about every major weapons system is set to get more funding than in the current fiscal year.
Rep. Ike Skelton, the Missouri Democrat who chairs the House Armed Services Committee, suggested the Democratic-led Congress may move to pare back the defense budget. "We cannot provide an adequate national defense on the cheap, but neither can we afford to simply ratify the president's request without performing the due diligence and oversight our Constitution requires," Rep. Skelton said.
Excluding war costs, the White House is submitting an annual Pentagon budget of $481.4 billion, up 11% from enacted 2007 defense spending. But even if President Bush gets all the money he is asking for in the current budget, his plan to increase defense spending still leaves some big questions unanswered.
Some defense analysts say the Pentagon hasn't set aside enough money to pay for the 92,000 soldiers and Marines President Bush plans to add. To cover shortfalls in these personnel accounts, the military might have to raid its weapons modernization accounts. President Bush's budget also doesn't make any cuts to big weapons programs, such as fighter jets, ships or space programs, which are scheduled to grow even more expensive in the coming years as they hit full production. These surging costs could force Mr. Bush or his successor to make some hard decisions about how much new hardware the country can afford.
In addition to the annual Pentagon budget, Mr. Bush is requesting a further $93.4 billion to cover the costs of the wars in Iraq and Afghanistan in 2007, bringing the total so-called emergency spending this year to $163.4 billion. For 2008, the president is seeking $141.7 billion for war expenses in a request that assumes his decision to send an additional 20,000 troops to Baghdad will have significantly reined in the sectarian bloodletting and disorder by the beginning of 2008 and that overall war spending will fall as these troops begin to come home. "This is our best judgment at this time," said Tina Jonas, the Pentagon's budget chief. She called the troop surge into Baghdad and restive al Anbar province a "near term initiative."
In virtually every other area of defense spending, ranging from personnel to weapons modernization, the Pentagon is projecting costs will continue to grow over the coming years. President Bush announced recently that he plans to add about 92,000 Marines and soldiers to the current force at a rate of about 12,000 troops a year. To that end, the White House has asked for about $12 billion to cover the costs of the new people as part of $137 billion in personnel spending.
But some defense analysts have suggested the real personnel costs could be more. The Bush administration will ask Congress to force military retirees to pay a greater share of their overall health-care costs. If that request is rejected -- as it was last year -- the Bush administration would have to find about $16 billion to cover the additional personnel costs over the next five years, says Cindy Williams, a defense analyst at the Massachusetts Institute of Technology in Boston.
If the military continues to struggle to recruit new soldiers and Marines, the Bush administration could be forced to find more money for recruiting bonuses, pay increases or to increase the number of recruiters on the street. "Recruiting has been a big struggle and it is reasonable to think that it might require even more resources," Ms. Williams said.
The big increase in weapons and war spending suggests the administration is banking on continued economic strength to absorb the rising costs.
Each of the services' main weapons programs are to get increased funding in 2008, but the increase masks some longer-term cutbacks. For instance, the Army's ground-forces modernization program, a Boeing Co.-led program called Future Combat Systems, is to get $3.7 billion in 2008, up from $3.4 billion this year, but the program has been pared to 14 manned and robotic vehicles, down from 18, and the program lost $3 billion, or 10% of expected funding, between 2008 and 2012. The request for F-35 Joint Strike Fighter Aircraft, a Lockheed Martin Corp. fighter jet for the Air Force, Navy and Marines, jumps to $6.1 billion in 2008 from $5 billion this year. But ambivalent about the new stealth fighter, the Navy plans to scale back purchases of the plane over the five following years. Lockheed's F-22 fighter for the Air Force, which entered service last year, is slated to get $4.6 billion, up from $4 billion in 2007.
Missile defense, President Bush's top strategic priority, is slated to receive $8.9 billion, or $500 million less next year than in 2007. Still, the administration's plan to buy more interceptor missiles for the Boeing-led program could face resistance from congressional Democrats. Michigan Sen. Carl Levin, chairman of the Senate Armed Forces Committee, has questioned the value of buying additional missiles until the shield's effectiveness is proven.
The administration's budget would take weapons funding to the highest level since the 1980s buildup under Ronald Reagan, said Steven Kosiak of the Center for Strategic and Budgetary Assessments, an independent Washington think tank. He noted that the latest Pentagon plans call for another budget increase in 2009 before spending tapers back to 2008 levels in four years.
"One has to question the affordability of all this over time," he said. "There is still a significant mismatch between the Pentagon's long-term plans and the funding levels."