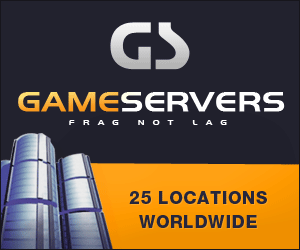 By MARIAM FAM - Associated Press Writer
BAGHDAD, Iraq - (AP) The body of a lawyer in Saddam Hussein's
trial was found dumped in the street with two bullet wounds in the head hours after gunmen dressed as security forces took him from his office. A fearful defense team demanded Friday that the trial be delayed or moved out of Iraq.
Four American service members were killed in insurgent attacks, edging the total number of U.S. military deaths near 2,000 since the start of the Iraq war.
Investigators were trying to determine if the killers of Sunni Arab lawyer Saadoun Sughaiyer al-Janabi were Saddam opponents lashing out at the defense team or perhaps Sunni insurgents _ including many Saddam supporters _ trying to disrupt the trial. Al-Janabi was the lawyer for Awad Hamed al-Bandar, the former head of Saddam's Revolutionary Court.
Ten gunmen wearing police and military uniforms walked into al-Janabi's office Thursday evening in Baghdad's Shaab neighborhood, and he went with them without resistance, police Maj. Falah al-Mohammedawi said.
Hours later, his body, bearing signs of torture, was found on a sidewalk by the Fardous Mosque in the nearby Ur neighborhood.
Sunni insurgents are known to have disguised themselves in police or military uniforms in attacks usually targeting Shiites. But Sunni Arab leaders have accused Interior Ministry forces or militias allied to the Shiite-led government of killing Sunnis taken from their homes by men in uniform.
The killing spread fear among the other 12 defense lawyers at Wednesday's opening session of the trial for Saddam and seven co-defendants.
On Friday, they demanded that the trial _ now set to resume Nov. 28 _ be postponed if investigations into the slaying are not finished.
They also demanded the government provide them protection and even move the trial outside Iraq, said Khamees Hamid al-Ubaidi, one of Saddam's two lawyers.
Moving the trial seemed highly unlikely. The government has fiercely rejected any international venue, insisting Saddam should be tried by Iraqis in Iraq.
"It is time to lay low," al-Ubaidi said. "When something like this happens, who wouldn't be terrified?"
He said he had taken personal steps for security but would not elaborate. Government officials, including some from the Interior Ministry, were meeting Friday night to discuss protecting defense lawyers, al-Ubaidi said.
Ministry and government officials could not immediately be reached for comment on the meeting or the lawyers' demands.
Saddam and his co-defendants face possible death sentences if convicted on charges of murder and torture for the 1982 massacre of 148 Shiites in the town of Dujail. They have pleaded innocent.
Heavy security was provided for trial prosecutors and judges, who were considered likely targets of insurgents. Their names have not been revealed and their faces were not shown in the broadcast of Wednesday's opening session _ with the exception of the presiding judge and the top prosecutor, whose identities were revealed for the first time.
But no security measures were extended to the defense lawyers. Their identities have been known, though most of them have not been prominent in the press.
"The government exerts its best efforts to provide security for all people and all those involved in the trial, but we cannot provide total security because of the violence in the country," government spokesman Laith Kubba said earlier Friday, condemning the slaying.
"We do not know who was behind this operation. Is it designed to hinder the trial process or is it a case of vendetta?"
Saddam's chief lawyer, Khalil al-Dulaimi, said after the kidnapping that defense lawyers had been threatened in recent weeks by e-mail, mobile phone text messages and telephone calls.
During Wednesday's session, al-Janabi, with silver hair and a dark black mustache, sat with the other defense lawyers in two rows of desks to the right of their clients, who sat inside a white pen with metal bars.
Al-Janabi spoke at least once during the session, but he was not as prominent as al-Dulaimi or another lawyer who often argued with the judge.
The latest American deaths occurred Thursday. Three Marines died when a bomb hit their patrol in Nasser wa Salam, 25 miles west of Baghdad, the U.S. military said. The surviving Americans clashed with the gunmen, killing two insurgents and capturing four. And in the northwestern town of Hit, an American soldier was killed by "indirect fire," a term that usually means a mortar or rocket attack.
At least 1,992 members of the U.S. military have died since the war began in March 2003, according to an Associated Press count.
Meanwhile, Iraqis were still waiting to know the outcome of the Oct.
15 constitutional referendum, and they likely will not learn the final results until next week. Initial returns indicated the charter passed, prompting Sunni Arabs opposing it to level accusations of fraud.
Electoral officials are auditing unusually high "yes" votes in some areas to ensure there were no irregularities.
The election commission announced turnout figures Friday, saying 9,775,000 Iraqis cast ballots _ or 63 percent of registered voters. That was higher than January's parliament elections, in which 60 percent of Iraqis participated, including fewer Sunni Arabs.
Sunni Arabs sought to defeat the constitution, which they fear will split the country and leave their once-dominant community powerless. Shiites and Kurds supported the charter, partly because it will enable them to form powerful mini-states in the oil-rich south and north.