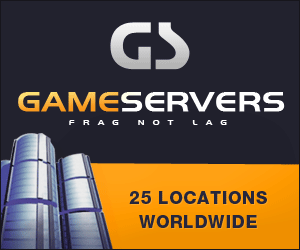 Washington Post
December 4, 2006
Pg. 1
Gates Criticized on Handling of Intelligence at CIA
By R. Jeffrey Smith, Washington Post Staff Writer
When President George H.W. Bush nominated him to lead the CIA in 1991, Robert M. Gates was at 47 the youngest intelligence professional to achieve that distinction.
But during his Senate confirmation hearings, Gates -- a brilliant, smooth-operating Soviet specialist -- lost some of his luster. CIA colleagues came forward to testify that he had kowtowed to the wishes of his superiors and had manipulated intelligence to suit White House policy. Questions also arose about his involvement in the Reagan-era Iran-contra scandal.
Gates eventually won confirmation and held the CIA director's job for 14 months; even his critics describe it as a reasonably successful, modernizing tenure. Now another President Bush has picked Gates to replace Donald H. Rumsfeld as secretary of defense, citing Gates's deep Washington experience, his knowledge of the Middle East and his recent work as a reformist university president in Texas as ideal preparation for the task of leading U.S. troops out of trouble in Iraq.
With bipartisan support on Capitol Hill for quickly putting the war under new command, Gates's controversial history is by all accounts highly unlikely to derail his confirmation after a single hearing, which is scheduled for Tuesday. Moreover, Gates and others say he learned from the searing, 10-day hearings that scrutinized his record 15 years ago and has since adopted a less officious style.
At the same time, the concerns expressed about Gates then have echoes in the contemporary debate over the alleged tailoring of intelligence analysis to serve political ends, an issue at the heart of criticism of the war in Iraq. The Senate intelligence committee concluded in 2004, for example, that the CIA -- under a different director -- overstated the threat posed by Iraqi weapons of mass destruction programs and that the Bush administration shaped its depiction of intelligence to bolster the case for the U.S. intervention there.
Sen. Carl M. Levin (D-Mich.), incoming chairman of the Armed Services Committee and a foe of Gates's confirmation 15 years ago, cited the old charges of skewing intelligence in telling reporters he will seek assurances at the upcoming hearing that Gates will be independent-minded in his new job, which includes supervising a large military intelligence bureaucracy. Alluding to the Bush administration's record on Iraq, Levin said, "We've had enough [of] manipulating intelligence . . . in order to give the policymakers what they wanted to hear."
The Trip to the Top
Gates's rise through the CIA bureaucracy was so swift, it sparked controversy. "He was recognized in the agency as being an exceptionally gifted analyst and an exceptionally gifted operator," said Alan Fiers, who chaired the agency's Central America task force in the mid-1980s. He was widely seen as a guy "on the make," Fiers testified in 1991.
A Wichita native who had spent a summer working as a grain inspector, Gates evidently itched to leave that life. He signed up with a CIA recruiter in 1965 because, he wrote in his memoirs, "I thought I could get a free trip to the capital." With CIA backing, he then jumped feet first into the Cold War as an Air Force intelligence officer at a Minuteman missile wing, where he recalls being "the only person in our unit who could pronounce the names of our targets."
As a CIA analyst back in Washington, he participated in one demonstration against the Vietnam War, in 1970. But the agency's obsession with the Soviet Union quickly became his own, and in 1974, at age 31, he joined the National Security Council staff for the first time as a Soviet specialist.
Gates did not lack self-confidence in the role. On a 1975 trip to Romania, where his passport was confiscated without explanation, he stood at the door of a White House plane and extended his middle finger to security police shortly before takeoff. It was a "regrettable but immensely satisfying display of pique and immaturity," he wrote later. Zbigniew Brzezinski, national security adviser to President Jimmy Carter, nonetheless called the young Gates "the epitome of discretion and good judgment."
In 1980, Gates became the national intelligence officer for the Soviet Union, although he did not visit the country until nine years later. When William J. Casey took the CIA's reins in 1981 after being Ronald Reagan's campaign manager, Gates took an instant liking to him. Both favored a large U.S. military buildup. Although he considered Casey a "zealot" on Central America, Gates concluded that the two had similar views about the Soviet Union, including a conviction that Moscow was orchestrating rebel movements and terrorism in the Third World.
That belief was disputed by others at the agency, but the intelligence estimates prepared under Casey and Gates about the Soviet threat -- now declassified -- were mostly unequivocal, though later they were shown to be largely wrong. Four years before the Soviet Union dissolved, for example, Gates warned in a memo that Soviet President Mikhail Gorbachev was after power and not reform, leaving a "long competition and struggle ahead."
Disaffection over Gates's role in pressing such conclusions was centered in the CIA's Office of Soviet Analysis, headed by Melvin Goodman, who at the 1991 hearings accused Gates of corrupting "the process and the ethics of intelligence" by ordering changes in its reports that were unsupported by evidence.
CIA Soviet affairs analyst Jennifer Glaudemans testified, "Not only could we feel his contempt, we could feel his party line."
Disgruntlement also reached into senior ranks. Harold P. Ford, Gates's acting successor as head of the National Intelligence Council, accused his colleague at the time of leaning heavily on subordinates to skew intelligence, adding that the nation deserved someone with a better "analytic batting average."
Other senior CIA officials disputed the criticism, attributing it to sour grapes and false hearsay. Gates produced a detailed rebuttal to Goodman and in his 1996 memoir said, "We were honest, even if we were not always right."
In the end, 31 lawmakers voted against Gates's confirmation -- the most opposition any CIA director nominee had faced.
Reagan's secretary of state, George P. Shultz, was silent during the 1991 confirmation hearings but took issue with Gates in a memoir he published two years later. He said the CIA's analyses had been predictable, manipulative and improperly shaped by "strong views about policy."
"If this were a business, I'd find myself another supplier," Shultz said he told Gates at the time. Now at Stanford University's Hoover Institution, Shultz did not return a phone call seeking his current appraisal of Gates.
Iran-Contra Affair
At the 1991 hearings, Gates was forced to confront another controversy, involving when he learned about the Iran-contra affair and how he reacted to it. The scandal arose in part from the secret sale of missiles and spare parts to Iran at inflated prices beginning in the mid-1980s, in a bid to gain the release of U.S. hostages held by Iranian-backed forces in Lebanon. The other part involved the secret transfer of the profits from those dealings to rebel groups in Nicaragua known as contras.
Congress had barred aid to the contras, and disclosure of the twin transactions in 1986 plunged the last two years of Reagan's presidency into controversy. Eleven active or retired U.S. officials were charged with making false statements, destroying evidence or committing fraud.
Gates was a strong backer at the time of armed intervention against Nicaragua's leftist government. In a classified memo to Casey in 1984, recently published by the nonprofit National Security Archive, Gates said Washington should do "everything in its power short of invasion to put that regime out," and he recommended airstrikes, among other measures.
Gates also became deeply involved in a controversial May 1985 intelligence estimate that he later said was "one of the animating factors" in the White House's decision to pursue the arms sales. It raised the prospect of a Cold War race with Moscow for leverage in a destabilized Iran, a notion Gates supported over the strong opposition of the CIA's Soviet analysts.
The State Department disagreed with that conclusion as well and said so in a footnote to the intelligence estimate. Morton I. Abramowitz, then the department's intelligence chief, recalls being telephoned by Gates, who requested that the department drop its footnote of dissent. Abramowitz agreed but came to regret it after the report was linked to Iran- contra. "Subsequently, given what was happening, it takes on a more nefarious meaning," Abramowitz said.
Vincent Cannistraro, an NSC staff member who oversaw covert action at the time, said in an interview that Gates "was aware of what Bill Casey was doing with [NSC staff member] Ollie North and those back-pocket operations. . . . He clearly knew there were things going on not in accord with the regulations."
But Gates told investigators that he did not know about North's control over the contra activities and said he played no role in the affair. After hearing in October 1986 of the funds diversion, Gates expressed concerns to Casey and Reagan's national security adviser. Years later, he wrote that criticism of his failure to get to the bottom of the diversion or report it to Congress "hit home."